What car insurance is required in Arkansas?
Arkansas requires a car insurance policy with minimum amounts of liability coverage, which helps pay for damage or injuries to another car or driver. You may want more than the minimums, though, or to cover your car in other ways. As of October 2022, 25/50/25 liability coverage limits are the minimum required in Arkansas.
ARKANSAS MINIMUM REQUIREMENTS
$25,000 per person; $50,000 per accident
Property damage liability
ARKANSAS MINIMUM REQUIREMENTS
$25,000 per person; $50,000 per accident
Property damage liability
ARKANSAS MINIMUM REQUIREMENTS
What is the average cost of car insurance in Arkansas?
Arkansans paid an average of $1,098 a year for full coverage (liability, collision and comprehensive) in 2019, according to the most recent data available from the National Association of Insurance Commissioners (NAIC). However, costs have changed in most states since then. Also, your cost will depend on how much coverage you choose, as well as your driving history, the car you drive and other factors.
What does car insurance typically cover in Arkansas?
A typical car insurance policy in Arkansas includes coverage for bodily injury and property damage liability, as well as optional collision and comprehensive coverage in case of covered damage or theft.
Farmers® offers many other car insurance options as well, including Rental or Rental Alternative coverage (for when your car is in the shop), Vehicle Replacement Plus (if your newer car is totaled) and Enhanced Roadside and Ride Assistance. Read more about other kinds of coverage available in Arkansas with a Farmers Flex Personal Auto policy.
Arkansas car insurance discounts
Farmers offers a variety of discounts for our car insurance customers in Arkansas. For example:
Welcome Discount
Loyalty Discount
Five-Year Accident-Free Discount 
Multi-Policy Discount 
Signal®, which can reward you with an initial discount when you use our Signal app
See more information about additional discounts that may be available in Arkansas.
Crater of Diamonds State Park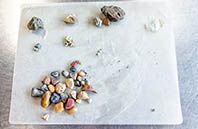 This Arkansas destination is one of the few places in the world where you can search for diamonds – and take home anything you find. More than 33,000 diamonds have been found here since 1972. — Arkansas State Parks
More coverage options in Arkansas
Arkansas home insurance
Your home is an investment, and you want to protect it like that. Learn more about our Home insurance offerings to help you build the policy that works best for your life style.
Learn From Experience
Still have questions about cars and how to take care of them? We have answers.
---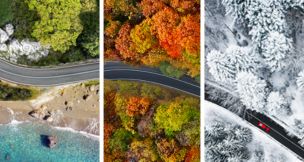 Common Car Myths Solved
When one driver's habits are another's worst nightmare, who's right and who's wrong? Automotive experts and researchers weigh in with science, technology and driving best practices to settle the bet, once and for all.