Megan and Mike Jerrard have visited 90 countries over the last 10 years. The international travel bloggers knew just what to bring on their 15,000-mile tour of America two years ago. "Tents, luggage, a microwave — just about everything we needed for a five-month road trip. We filled the trunk of our car and put some things on the backseat," says Megan.
Drive Smarter,
Not Harder
Auto insurance quotes
with personal service from
a Farmers agent.
A few weeks into their journey, they started noticing signs of excessive wear. The tread on the tires seemed overly worn for the number of miles they'd traveled. The brake pedal didn't feel the same, and the car didn't stop as quickly as it had in the beginning.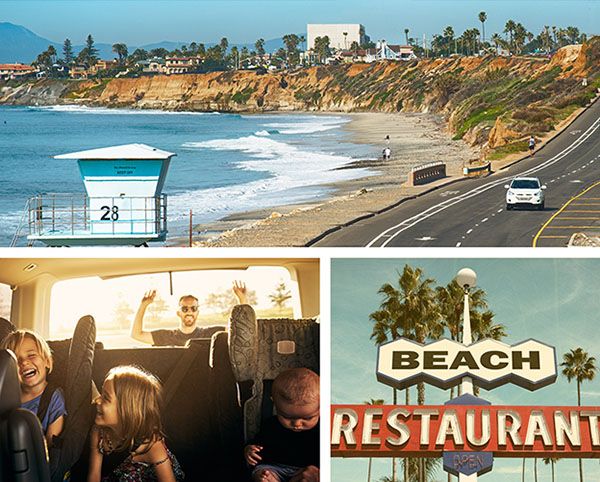 "What my huband and I didn't know then, but do now, is that every vehicle has a maximum weight," says Megan. The weight limit is typically listed on a sticker on the driver door jamb and in the owner's manual. "We estimate we exceeded the 800-pound limit for our car by about 100 pounds."
The Jerrards had discovered one of the ways drivers inadvertently shorten their car's lifespan.
Keeping up with maintenance is key, but auto experts say there's more to it than that. You may get extra years of faithful service by adhering to these longevity tips.
The lighter you travel, the longer your car may last.
"Weight puts stress on a vehicle," says Jill Trotta, vice president of the consumer auto repair resource RepairPal. "Packing for a vacation once a year is fine, as long as you stay within the recommended weight limit. But if you do it regularly or exceed the limit, it can cause premature wear to the tires, brakes and suspension. The increased friction between the tires and the road can even lead to a blowout."
Lauren Fix, automotive engineer and spokesperson for the nonprofit Car Care Council, also warns against storing items in your car. Her advice: "Keep the golf clubs and summer gear in your garage when you're not using them, not the trunk."
And if you are carrying a heavier-than-usual load, consider adjusting the tire pressure to help prevent excess wear, says Fix. "You can find the recommended inflation for certain weight threshholds in the owner's manual, the door jamb sticker or the tires." To ballpark the loaded weight of the car, factor in the weight of passengers and items packed in the car.
The Jerrards went a step further to reduce weight for future road trips. They purchased a wagon with a higher weight capacity and kept the removable rear seats in storage. "We didn't need them because it's just the two of us traveling."
Listen when your car tells you something.
Automotive trainer and technical consultant Pam Oakes points to her 1969 Plymouth Road Runner, which she inherited from her great-grandfather, as proof that early intervention pays off. "If anything went wrong with that car, he took care of it right away. I've followed his lead for the past 40 years, right down to replacing a worn piece of trunk insulation. I can hop in it and drive anywhere with no problem." 
"You put off repairs because of the inconvenience or unexpected expense, but it can lead to what we techs call 'the domino.'"

— Pam Oakes, Automotive trainer and technical consultant
Oakes knows she's the exception. Most drivers, she says, wait until a mechanical issue becomes impossible to ignore or until several issues pile up. "We're all guilty of this, whether it's an appliance, a house or a car. You put off repairs because of the inconvenience or unexpected expense, but it can lead to what we techs call 'the domino.'"
For example, the pulley on your water pump starts to squeak, but the car still runs fine, so you put off a $100 repair. Oakes notes that it could be a sign the water pump is failing, and if it does, your engine can overheat, blow a head gasket and cost thousands to repair. "Or your engine could fail, and a installing a new one costs $10,000 and up," says Oakes. That could amount to the end of a car's life.  
"Pay attention to what your car is telling you," says Fix. "Seek help as soon as you hear, smell, feel or see something, like a puddle of fluid in your driveway." When the check engine light comes on, many repair shops will run a free diagnostic test, she adds. "The problem could be a $20 oxygen sensor now or catastrophic failure down the road."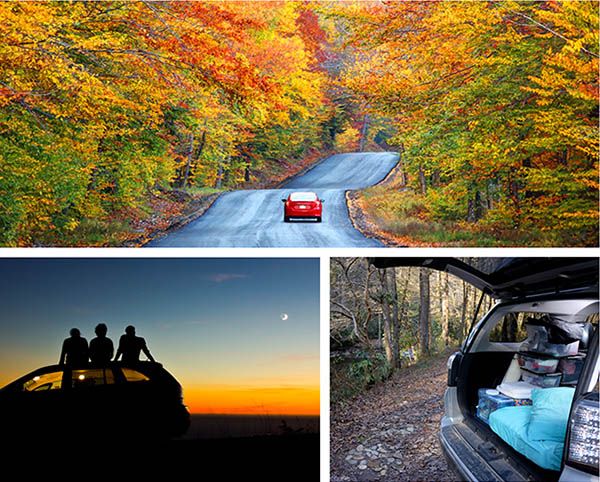 Find a repair shop you trust and stick with it.
"It's like choosing a doctor," says Fix. "You want expertise along with personalized service and attention, whether you find it at a mom-and-pop shop or a major service center with thousands of regular customers. If you don't get the sense the place is interested in building a lasting business relationship, keep looking."
"It's always a good sign when a shop is interested in your car and wants to know your driving habits," says Trotta. "They're not being nosy. They want to know the best way to service your car." 
 

Questions Everyone Should Ask a New Mechanic

According to Oakes, these key questions on your first visit can help car owners assess a mechanic.
Why does my car need this repair?
"A trustworthy shop should be able to give you a straightforward answer that you understand."
Can you show me the problem?
"This not only confirms a problem exists, it's a good gauge for how willing the technicians are to interact with you."
How will this repair affect the car's performance? And how much will it cost?
"If you get firm answers on the spot, you've probably come to a well-managed shop you can trust."

Visit your mechanic before something goes wrong.
Even if the car is running fine, regular inspections (once every six months) can pinpoint "wear" items — hoses, belts, seals, fluids — nearing the end of their service life. "You want to have these smaller things replaced so they don't fail on the road, which can cause a cascade of problems," says Trotta. "My mother drives 3,000 miles year, but she takes her 1998 Lexus in for an inspection twice a year without fail. It looks and performs like she just drove it off the showroom floor."
Drivers may be reluctant to ask for an inspection because they think it will lead to unnecessary repairs, says Fix. "But that won't be an issue if you've built a relationship with a reputable shop. If you're afraid of getting ripped off, you probably shouldn't be at that place to begin with."
The traveling Jerrards, who are based in Sydney, Australia, these days, follow an even more rigorous inspection schedule. "We go to the same mechanic before every trip for an inspection. Who wants to be in the Australian Outback when the engine light comes on?"  
 

Everyday Ways to Help Your Car Last Longer


Automotive expert Lauren Fix suggests:
Check your car's tire pressure once a month using a digital pressure gauge and look for unusual signs of wear and foreign objects in the tread. Tire pressure monitors on today's car don't flash a warning until a tire is 10 percent underinflated, which might be too late to prevent a tire failure on the road or damage to the wheel.
Follow the oil change schedule in the owner's manual and request full synthetic motor oil, even if you have an older car that doesn't require it. Synthetic motor oil contains additives that help prevent wear and buildup on engine parts.
Vacuum the interior once month to remove embedded dirt, which can weaken the fibers in carpets and upholstery.
Fill up with premium gas (91 octane) if your car requires it — check the owner's manual to be sure. Using regular gas can cause premature fuel ignition (think: knocking and pinging) that damages engine parts. Failing to use premium can also void the factory warranty.
Your car's paint and trim can be degraded by sunlight, bird droppings and contaminents in the air. Park in a garage when possible or use a car cover.

Keep the love alive.
Oakes believes the way you feel about your car plays a role in how long it lasts. "The American love affair with cars is alive and well," she says, "but it can be a fragile thing. When their car isn't shiny and new anymore or needs a repair, owners can fall out of love in a hurry. They let things go, problems pile up, and longevity declines."
Staying in love with your car comes naturally to "car people" like her, Oakes says, but most owners have it work at it.
"Keep it clean and looking its best. Build memories around it, like going to the drive-in theater or a place you've always wanted to visit. Decorate it for your wedding or bring the baby home from the hospital in it. That's what keeps the love alive."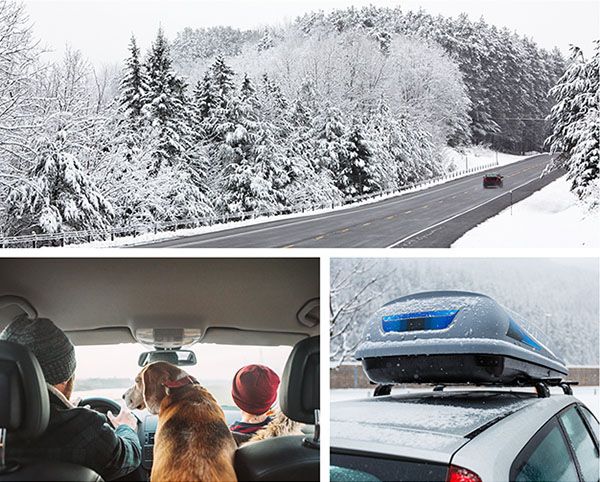 Written by
John Diether
The information contained in this page is provided for general informational purposes only. The information is provided by Farmers® and while we endeavor to keep the information up to date and correct, we make no representations or warranties of any kind, express or implied, about the completeness, accuracy, reliability, suitability or availability with respect to this article or the information, products, services or related graphics, if any, contained in this article for any purpose. The information is not meant as professional or expert advice, and any reliance you place on such information is therefore strictly at your own risk.