Farmers GroupSelectSM
Auto Coverage
You have access to special savings on auto insurance.  We offer special discounts of 15%† on average on auto coverage based on where you work or the associations you belong to.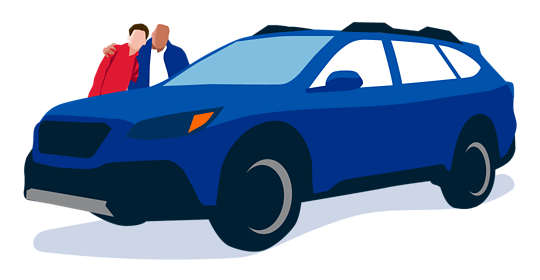 Farmers GroupSelect provides auto insurance coverage and discounts that you can customize to your needs and budget. Others have saved hundreds by making the switch.
Protect what's important to you while enjoying savings and benefits like:
Automated payment options and discounts
Claim-free driving rewards

For policyholders, there is NOTHING you need to do to continue enjoying your existing insurance. 
You can access policy service support and other topics on our FAQ site.
† Based on the average nationwide discount available from Farmers GroupSelect in 2020 through the Farmers GroupSelect group auto and home insurance program for eligible individuals.

* Based on the average nationwide annual savings in 2020 reported by new customers who called the Farmers GroupSelect employee and affinity member call center, switched their auto and home insurance to insurance policies issued through the Farmers GroupSelect employee or affinity member program, and realized savings. Potential savings vary by customer and may vary by state and product.
3646852.1