Rob Schruefer can tell stories about the damage he's seen in cars he's scrubbed and buffed.
Mold and stains left by spilled cups of coffee and fast-food containers. The thick, telltale dents and scrapes inflicted by grocery carts, curbs and cement parking barriers. The potentially hazardous restaurant leftovers left under seats. The mice.
"I see years of neglect covered by quick cleanups that don't really address the scratches, stains, dirt and grime that build up over time," says Schruefer, who has spent the last 15 years cleaning the nooks and crannies of cars as a professional auto detailer in Baltimore, Maryland. His day revolves around undoing (or at least trying to minimize) the everyday damage. Here, he and other car cleaning pros explain the techniques and types of products they use to keep their customers' vehicles sparkling inside and out — tricks that also help maintain the car's trade-in value, he says.

"A dealership will take one look at your car and, if it's in bad shape and they know they can't sell it, it's going straight to auction. They're going to give you significantly less on the trade-in."

You're cleaning the exterior all wrong

Save terry cloth towels for the beach

These coarse towels are too rough and can inflict faint scratches that, over time, wear down wax and dull the paint's finish, says Schruefer. His detail shop is stocked with automotive microfiber towels, which have super soft synthetic fibers smaller than a strand of silk that gently attract dirt and absorb moisture without scratching paint. The smaller-sized (16-by-16-inch) towels are easy to use for mirrors, interiors and window cleaning, and the larger (16-by-24-inch) towels work well on larger surfaces.
Schruefer recommends washing microfiber towels after every use or if you drop the towel on the ground, because dirt and debris clinging to microfiber towels can also cause small scratches. Professional bias aside, this is one reason he's not a fan of mechanical car washes. "They're dragging the same cloth across hundreds of cars in front of you. If they don't clean or replace it frequently, all of the debris on those cloths can leave fine scratches and damage on the vehicle." Wash these towels separately in warm or hot water with mild detergent or a microfiber detergent (available at automotive supply stores). Schruefer also warns against using fabric softener or dryer sheets with these towels because they leave a waxy residue on the fibers. Dry the towels in no or low heat.
"Earmark a set percentage of your budget for furniture and decor."
This type of soap can ruin a great wax job.

"Dish soap is a degreaser, which is great for breaking down scum on your cooking pans — and stripping all of the wax off of your vehicle," says Schruefer. Instead, consider using a soap designed for car exteriors. These soaps are pH-balanced and contain more lubricant to create a slick foam that resists abrasions while you're washing. Check the label for soaps that also protect against water spotting. (These products neutralize tap water's mineral content, which causes spotting). Drying the car with a microfiber towel immediately after washing also helps reduce spotting.
If you're not waxing this often, you may not be waxing enough

Driving a new car off the lot, people often think, "Oh it's a new car, you don't have to wax it." "Couldn't be further from the truth. Auto makers and dealerships do not wax new cars," says Schruefer, who recommends an immediate first waxing for new cars, whether you do the work yourself or leave it in the hands of a professional detailer.
Under ideal conditions — if you live in a moderate year-round climate or if your car spends most of the time in a covered garage — Schruefer recommends waxing your car twice a year.
If you drive in a snowy, icy region where roads are regularly de-iced, professional detailer Kevin Awalt recommends waxing three or four times per year. "The magnesium chloride in products used for de-icing eats away at wax and paint," says Awalt, who sees major winter damage firsthand in his Milford, Connecticut, shop. Under these conditions, a wax job in November will be completely gone by the end of December or early January. "I tell clients: If you really love your car's paint job, get it washed and waxed after every storm. Even if it's a quick spray wax to get some level of protection back on the paint."
Because carnauba wax, one of the most popular types of car wax, melts at 180 degrees, Schruefer recommends synthetic waxes or a polymer-based paint sealant designed to last longer in hot, dry climates, where a car is exposed to direct sun and temperatures in the high 90s or 100s. In direct sun, the actual temperature of a car's exposed metal surfaces can easily reach 180 degrees, particularly if the car's paint is a deep, heat-absorbing color, like black, navy or maroon. "If it's 100 degrees outside, carnauba wax–based products will melt on your car and won't hold up over time."
Or you may be waxing more often that you need to

D.J. Patterson, who operates an eco-friendly car detailing company in Tulsa, Oklahoma, recommends ceramic coatings to customers looking for a low-maintenance alternative to waxing every two or three months. This liquid-polymer coating bonds to paint, delivers the same benefits of wax and provides greater durability and higher heat resistance. "As long as this coating is on the car and you wash the car on a regular basis, you don't have to worry about things like bird droppings etching into the clear coat, UV damage or oxidation."
Depending on the number of coats applied, this "superwax" can cost $500 to $2,000 and lasts approximately two years before it starts losing its water-resistant properties. Consider comparing the cost of five details per year for two years versus a professional quote for a ceramic coating to determine which may be more cost-effective.
Your car interior need more tlc than you think

You live in your car, and these guys want to move in too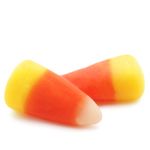 Carnauba wax is also used
as a "finishing coat" or
ingredient in some types
of chewy candies.
If there's one thing professional detailers agree about, it's that eating and drinking in a car can ruin the interior. And if you'd seen what these detailers have seen, you might be convinced, too. "Mice are always looking for a place to nest," says Schruefer. "Food on the floor of a car sitting outside or in the garage in the wintertime — it's an invitation."
One of Schruefer's clients refused to believe there were mice in her car, despite clear evidence of animal droppings. "I told her they were living under the dashboard, so she reached into the car and banged the dash. A mouse fell down, ran up her arm and jumped off her back. She believed me after that."
Preventing pests from getting into your car is easier than removing them once they've nested. If you suspect an infestation or think your car is harboring bacteria and germs, Patterson recommends a thorough deep-cleaning detail, including a bacteria treatment system that fumigates the car with an antibacterial solution or a spray-on antibacterial coating. Then, repeat the treatment every six months. "You eat in your car, you drive around when you're feeling sick. It might look clean, but bacteria and germs are in there."

When spills happen, try this quick cleanup trick

For wet spills like coffee or soda, gently blot — don't scrub — with a paper towel to keep liquids from sinking deep into the four to six inches of seat cushion foam underneath, says Awalt. After blotting, spray with a foaming carpet cleaner (it won't oversaturate the seats) and blot with an absorbent microfiber towel. For leather seats, Awalt recommends using products specifically designed for leather and testing a small section of the seat to ensure the best results.
For dried stains, lightly dampen the stain with water, apply foaming carpet cleaner and follow the process for cleaning a wet spill. Use paper towels to remove excess moisture and cleaner before vacuuming the spot dry.
This kitchen tool can help you vacuum like a pro

You can use a wooden kebab skewer to loosen and dislodge debris in crevices and hard-to-reach spots. When vacuuming, Awalt also cautions against banging hard, plastic and metal vacuum nozzles across easy-to-scuff spots, like the center console, dashboard or kick panels. These attachments can easily scratch and ding vinyl or plastic.
Your dashboard and interior need sunscreen too

To help prevent plastic and vinyl components from drying out and cracking, professional detailers use microfiber towels to apply interior dressing or conditioners that offer UV protection. Awalt cautions against oily, slippery dressings. "These oils can bake the surface of your interior in high heat and sunlight over time."
Keeping your car in mint condition is more than a matter of aesthetics, says Schruefer. "There are vehicles we clean once a month, and the car looks like the day the owner bought it, six or seven years later. That stuff matters to car dealerships when you go to trade it in. The less money they have to put into it, the more they'll probably offer you."
Get a quote
Includes personal service from a Farmers agent.
Written by
David Nusloch
The information contained in this page is provided for general informational purposes only. The information is provided by Farmers® and while we endeavor to keep the information up to date and correct, we make no representations or warranties of any kind, express or implied, about the completeness, accuracy, reliability, suitability or availability with respect to this article or the information, products, services or related graphics, if any, contained in this article for any purpose. The information is not meant as professional or expert advice, and any reliance you place on such information is therefore strictly at your own risk.