Diversity and Inclusion at Farmers®
We are Farmers. Our commitment to diversity and inclusion makes us stronger.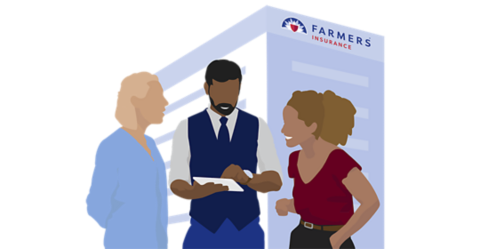 Our Commitment to Diversity and Inclusion
Farmers Insurance® has a longstanding commitment to diversity and inclusion, which serves as the foundation of our culture and helps guide the organization in its mission to make a difference in the communities where we live and work. 
In order to meet our goal of being the leader in innovating for customers whenever and wherever they need us, we recognize we must value and celebrate the unique potential of every individual person at Farmers®. We embrace new ideas, question the status quo, and put the customer at the heart of what we do. Through workplace and corporate citizenship initiatives, Farmers continues to focus on nurturing a diverse and inclusive culture, strengthening enterprise-wide priorities around talent diversity, and giving back and supporting the communities we are proud to serve through advocacy and volunteerism.

"We've been on a journey to live our values for years now, and our most important value is we respect the differences amongst us and encourage everyone to bring and be their true self at work. Our differences are what make us stronger. Our commitment to inclusion and the employee resource groups was and is to support employees and make sure that together we enhance the collective experience for all of us."


– CEO Raul Vargas
Fostering a Diverse and Inclusive Culture
Farmers strives to foster a diverse and inclusive workplace – to create and model an environment for employees of all cultures, backgrounds, experiences, and perspectives to bring their whole selves to work. We believe that creating an experience of inclusion helps employees embrace differences and encourages feelings of value, respect and empowerment. 
Meet our Employee Resource Groups: "We are Farmers!"
Farmers offers a robust network of Employee Resource Groups (ERGs) to help support employees in bringing their whole selves to work. Employee Resource Groups or ERGs are voluntary, employee-led groups that are dedicated to fostering a diverse and inclusive culture and workplace environment. ERGs at Farmers help support the business strategy, provide employee leadership, networking and career development opportunities, build relationships with key stakeholders, and cultivate meaningful connections between Farmers and its served communities. 
There are 9 active and engaged Farmers ERGs across the country, including: Black Professionals Alliance (BPA), Disability Inclusion Group (DIG), Farmers Asian Alliance (FAA), Farmers Future, Farmers Pride, Parent Connect, Somos Farmers, Veterans & Advocates and Women's Inclusion Network (WIN).  

Health and Wellness Initiatives
Farmers cares about the all-around wellness of its employees. We help promote mindfulness and well-being through our Farmers Fit and Mindfully Fit initiatives.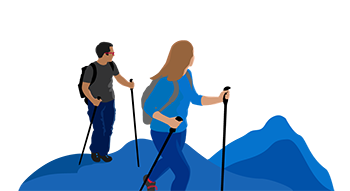 Mindfully Fit focuses on promoting positive mental health and well-being by highlighting resources and support available at Farmers, as well as opening up the conversation on mental health in an effort to reduce stigma.
Farmers Fit supports total wellness — physical, emotional, social and financial — by encouraging positive lifestyle choices at work, home and in the community. Farmers recognizes the uniqueness in every individual health journey, and strives to help employees be their best by sharing resources, experiences and encouragement. 
Enterprise Diversity and Inclusion Council
The Farmers Enterprise Diversity & Inclusion Council helps unify, promote, and enforce the organization's diversity and inclusion (D&I) efforts, and its members serve as stewards of diverse and inclusive leadership. The Enterprise Diversity & Inclusion Council is charged with providing guidance and oversight for Farmers overall D&I efforts, as well as helping Farmers achieve its Diversity & Inclusion Plan's goals and objectives. 
Diversity and Inclusion Plan
Farmers has established a multi-year plan that will help the organization build on its diversity and inclusion strategy and develop business and social value over time. We are continuously enhancing our talent branding strategy and diversifying our external talent sourcing relationships.  Our employees are provided with various diversity and inclusion training options to continue building a more inclusive environment where everyone can bring their whole selves to work. Included within Farmers Corporate Citizenship strategy is support for philanthropic and community groups who promote diversity and inclusion.
Diversity and Inclusion Workshops and Employee Training
Farmers provides a variety of training programs designed to help employees and leaders identify strategies and practices for building a more inclusive workplace environment. Participants have access to tools and resources to embrace their own uniqueness and identify ways to help others feel comfortable doing the same.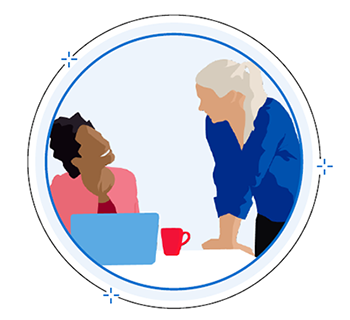 Inclusive Benefits Offerings
Farmers has a strong commitment to our working families. For eligible employees, we are proud to provide 10 weeks of 100 percent paid leave for parents to care for and bond with a new child. The policy extends to all eligible employees who become a parent following a birth, surrogacy or non-family adoption. 
Farmers also offers a robust benefits marketplace that allows eligible employees to choose the healthcare plan that's right for them, their families and their goals.

We want to help our employees to grow at Farmers, so we offer eligible employees Learning and Education benefits through our competitive tuition assistance program that can help offset a portion of college, designation or individual course costs. Part of our culture of excellence is our award-winning University of Farmers, which has been named one of the top 10 corporate training units in the world by Training magazine!  

CEO Action for Diversity & InclusionTM
Farmers Insurance is a proud signatory of CEO Action for Diversity & InclusionTM, the largest CEO-driven business commitment to advance diversity and inclusion within the workplace. As part of this commitment, we pledge to cultivate a workplace where diverse perspectives and experiences are welcomed and respected, and where employees feel comfortable and encouraged to discuss diversity and inclusion.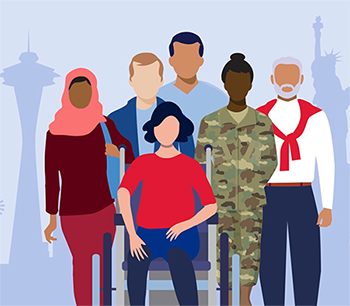 Supporting Diversity and Inclusion in Our Communities
As Farmers strives to maintain a high standard of responsible corporate citizenship, the organization is committed to strengthening diversity and inclusion in our communities. Farmers supports worthy causes and works with a variety of nonprofit and other organizations that share our values and vision for meaningful community engagement, including:  
Farmers has worked with the Congress of Racial Equality of California (CORE-CA) and has sponsored the Los Angeles Kingdom Day Parade since 2018, with members of the Black Professionals Alliance ERG and executives of Farmers participating in the annual parade.
In 2020, Farmers donated $250,000 to the Los Angeles Urban League, an organization committed to advancing equal opportunities on behalf of African Americans and other minority groups. Farmers continues to work with the Los Angeles Urban League on joint priorities related to social justice in Los Angeles and talent recruiting efforts. 
Autism Speaks is dedicated to promoting solutions, across the spectrum and throughout the life span, for the needs of individuals with autism and their families. Farmers is proud to participate in various Autism Speaks walks across the country.
Farmers supports STEM Advantage, a nonprofit organization that strives to mentor, prepare and inspire women and underserved communities to pursue careers in STEM through paid internships, mentorships, scholarships, professional development, and community.
Farmers has a unique opportunity to support students with social and learning differences such as autism spectrum disorder, who have frequently been under-served in their educational pursuits through STEM3 Academy, a pioneer in providing an outstanding, project-based, learning environment for bright students on the spectrum.
Asian Americans Advancing Justice – Los Angeles
In support of the Asian-American and Pacific Islander (AAPI) community, Farmers has donated to Asian Americans Advancing Justice – Los Angeles (AAAJ-LA), an organization whose mission is to advance civil and human rights for Asian Americans.
Farmers is proud to work with Stop AAPI Hate, an effort launched in 2020 to track and respond to incidents of hate, violence and harassment against Asian Americans and Pacific Islanders in the United States. 
Veterans Community Project
Farmers has supported the Veterans Community Project since 2017, donating funds and volunteering regularly to help support the organization's mission to eradicate homelessness in Kansas City's veteran population.
Farmers works with Women Back to Work to help support the career re-entry of women in technology fields.
You can find more content about our work culture and impact to the community by following our Farmers LinkedIn page. 
Growing Golf
As the title sponsor of the Farmers Insurance Open®, a marquee event on the PGA TOUR held in January at Torrey Pines Golf Course, Farmers has helped develop the tournament to make a positive impact beyond the competition. As champions of diversity and inclusion both on and off the golf course, we take seriously the responsibility and opportunity we have to help champion diversity in the sport we love.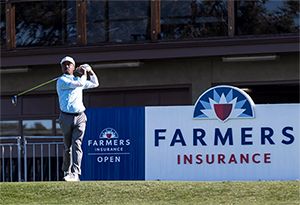 Advocates Pro Golf Association (APGA)
Farmers is proud to support the Advocates Pro Golf Association (APGA) Tour, a professional golf Tour devoted to bringing greater diversity to the game of golf by developing African Americans and other minorities for careers in the sport. In January 2020, we hosted the first-ever APGA Tour event to occur in conjunction with a PGA TOUR event with the Advocates Pro Golf Association (APGA) Tour Farmers Insurance Invitational during the Farmers Insurance Open.
Farmers deepened our relationship with the APGA Tour by increasing our financial support for player access, working to provide professional and career development opportunities for athletes, and helping to bring the game to younger athletes through events.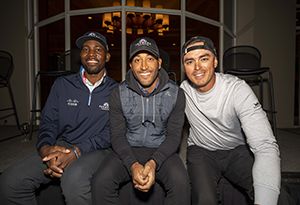 Farmers Insurance Brand
Ambassadors Kamaiu
Johnson and Willie Mack III
Farmers is also a proud sponsor of two APGA Tour professionals, Kamaiu Johnson and Willie Mack III. Both players have won multiple events on the APGA Tour, made appearances in PGA TOUR and Korn Ferry Tour events, and continue to progress in their golf careers. Kamaiu Johnson of Tallahassee, Florida won the 2020 APGA Tour Championship and played as a sponsor's exemption in the 2022 Farmers Insurance Open. Willie Mack III of Flint, Michigan is a former Michigan Amateur champion whose 2021 season included playing in the Farmers Insurance Open as a sponsor's exemption and making the cut in back-to-back PGA TOUR events.  
Advocates Foundation and Black College Golf Coaches Association (BCGCA)
By engaging organizations like the Advocates Foundation and BCGCA, we will help create an introduction to the game and a lasting connection that extends through college and into the professional space. This dedicated effort to provide a path into golf can help guide more players from diverse backgrounds into the game, into college, into the industry as a whole and ultimately enhance diversity within various levels of the professional game.
Awards and Recognition
Farmers continues to be recognized for its inclusive workplace culture.