Account Registration FAQ
Learn more about what it means to be a Farmers customer by starting your quote today.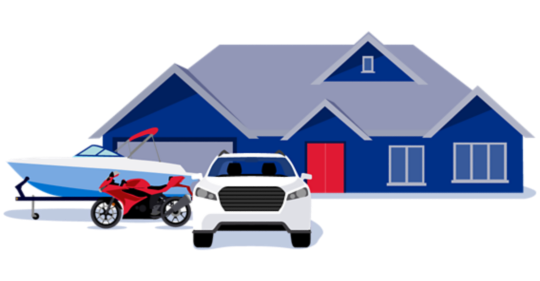 Answers to some common account registration questions.
1
How do I register for a Farmers.com account?
You can quickly register for a Farmers.com account by clicking Register.

You'll need to supply your name, date of birth, zip code, and policy number for us to verify your identity and an email address for your username.

2
Where can I find my policy number?
Your Policy Number is a unique number assigned to each insurance policy. Your Policy Number can be found on:
The Evidence of Insurance or Identification Cards.
The Declaration Page of your Insurance Policy.
4
It says you're unable to identify my policy.
You must be a named policyholder of an active Auto, Home, or Umbrella policy or Owner of an active Life policy to register for a Farmers.com account.
You may be listed on a policy — for instance, as a driver or beneficiary — but you must be the named policyholder or owner to view a policy online.
If you are a named policyholder, you can contact Farmers Customer Care Center to help verify your policy information.
5
Why should I register for a Farmers.com account?
If you are a personal Auto, Home, or Umbrella insurance policyholder, a Farmers.com account allows you to conveniently manage your policies and securely pay your bills online.
Register for a Farmers.com account to:
Pay your bill online
View your monthly billing statement
Print your evidence of insurance
Get an identification card.
View your policy information
Request changes to your policy
Report and check the status of claims
6
I need more help recovering my account information.
For assistance, contact:
Farmers Customer Care Center
1-888-327-6335
Monday to Friday 7:00am to 11:00pm Central Time
Saturday and Sunday 8:00am to 8:00pm Central Time