What is the average cost of car insurance in Washington
Washington drivers paid an average of $1,115 a year for full coverage (liability, collision and comprehensive) in 2020, according to the most recent data available from the National Association of Insurance Commissioners (NAIC). Keep in mind that insurance premiums in most states have changed since then. Your cost will also depend on how much coverage you choose, as well as your driving history, the car you drive and other factors.
What auto insurance is mandatory in Washington?
A car insurance policy with a minimum amount of liability coverage is required in Washington. However, minimum coverage may not be the full extent of coverage you want.
As of February 2023, 25/50/10 liability coverage limits are the minimum required in Washington.
WASHINGTON MINIMUM REQUIREMENTS
$25,000 per person; $50,000 per accident
Property damage liability
WASHINGTON MINIMUM REQUIREMENTS
$25,000 per person; $50,000 per accident
Property damage liability
WASHINGTON MINIMUM REQUIREMENTS
What does car insurance typically cover in Washington?
A typical car insurance policy in Washington includes coverage for bodily injury and property damage liability, as well as optional collision and comprehensive coverage in case of covered damage or theft.
Farmers® also offers optional Rental or Rental Alternative coverage (for when your car is in the shop), Vehicle Replacement Plus (if your newer car is totaled), Enhanced Roadside and Ride Assistance and other coverages.
Read more about coverage options in Washington with a Farmers Flex Personal Auto policy.
Washington car insurance discounts
Farmers offers a variety of discounts for drivers in Washington. For example:
Welcome Discount 
Loyalty Discount 
Five-Year Accident-Free Discount 
Multi-Policy Discount 
Signal®, which can reward you with an initial discount when you use our Signal app
See more information about additional discounts that may be available in Washington.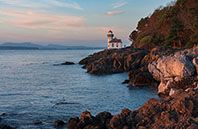 The United States and Great Britain nearly went to war here in 1859 over the death of a British pig at the hands of an American potato farmer. Cooler minds eventually prevailed. — National Park Service
More coverage options in Washington
Learn From Experience
Still have questions about cars and car insurance in Washington? We have answers.
---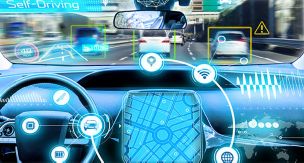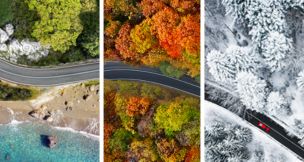 What Is Uninsured Motorist Coverage?
If you have uninsured motorist coverage, your accident-related expenses can be covered. And if the other driver does have insurance, but it's not sufficient to cover your costs (given today's high medical bills), underinsured motorist coverage can help fill the gap.