When it comes to car insurance, standard coverages such as liability, collision, and comprehensive are just the beginning. Farmers also offers a wide range of optional coverages and features to help you tailor your policy to suit your lifestyle. 
Car insurance options — beyond the basics
Towing and Roadside Service
Provides 24/7 roadside assistance if your car is disabled
Helps pay for towing, tire changing, locksmith service and jump-starts 
Rental Car Reimbursement
Covers the cost of a renting a car for up to 30 days while yours is repaired
Arrangements and billing can be handled by Farmers   
Rideshare
Provides coverage if you're driving your car waiting to carry passengers for an app-based company like Uber or Lyft 
Can provide coverage during drive times not covered by business or individual insurance
Does not provide coverage while a rideshare passenger is in your vehicle 
Loss of Use
Provides a flat sum for transportation while your car is repaired after a covered loss or in the event of a total loss
Can be used for public transit, rentals, taxis and rideshare services
Can pay daily stipend until maximum payout is reached 
Customized Equipment
Adds coverage for the cost to repair or replace permanently installed aftermarket equipment
Available on any vehicle with collision and comprehensive coverage
Glass Deductible Buyback
Reduces your cost for windshield and glass repair and replacement
Reduces your deductible (the part you pay) to $100 for glass damage
There's no deductible for chip repairs that don't require glass replacement
Safety Equipment - Waiver of Deductible
Offers $0 deductible on glass repair and replacement
You pay nothing out of pocket
Available only in select states
Original Equipment Manufacturer (OEM)
Covers the cost of using factory-original parts, if available, in covered repairs
Available on cars up to 10 years old
New Car Replacement Coverage
Covers the cost to replace your car with a new one of the same make and model
Available when your car is totaled within the first two model years and 24,000 miles
Accident Forgiveness
Farmers will forgive one at-fault accident every three years when Accident Forgiveness is purchased
Keeps your premium from increasing because of just one accident
Residual Debt Coverage
If your insured car is a total loss, and the Actual Cash Value (ACV) of your car is less than the remaining balance on your auto loan, this coverage can pay up to 25% above the ACV to help pay off the loan
This information provides only a general description of coverages, features, and potential discounts. Not all products, coverages and discounts are available in every state, and can vary by state. Eligibility requirements can vary by state. Coverages and discounts are subject to the terms, limits, provisions, exclusions, restrictions, and conditions in the policy and in applicable endorsements. Contact Farmers for details and additional information.

Learn From Experience
Want to know more about car insurance coverage? Read these articles from those who know.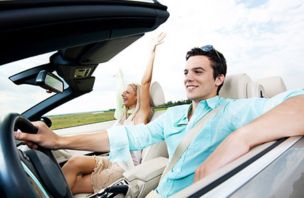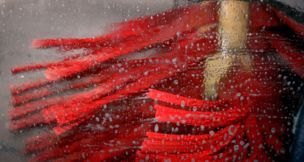 What is Umbrella Insurance?
Umbrella insurance helps cover your financial responsibility for injury or loss to someone else. It supplements the liability coverage provided by your home and auto policies. It's an affordable way to protect your assets in case of a lawsuit. Umbrella coverage limits range from $1 million to $10 million.