Josh Pfeiffer's love affair with cars is in his blood. His father was crazy about the classics and passed his passion down to Josh and his brother. Where many families lounged by the pool on weekends, he spent their spare time tracking this old Mustang or that Bel Air, bringing home the ones they couldn't resist. 
Pfeiffer fell for a 1967 Pontiac Bonneville at age 14 and tinkered with it in the driveway for two years, until he was old enough to drive. At 17, Pfeiffer plunked his modest savings down on a Volkswagen Beetle that needed more than a little work. Before he and his brother were out of college, the boys were running their own auto-reconditioning business. Now they service about 1,000 cars a month — but Pfeiffer still has a soft spot for buying and fixing cars for himself. 
These days, although Pfeiffer's daily drivers run fast and flashy (think: Dodge Viper, Mustang GT, Hummer H2), he's still more inclined to pick up a hobby car that requires little investment for the return (measured in miles of enjoyment rather than dollars). Here, he recounts his personal adventures with classic cars and what he's learned about loving them — but not too much.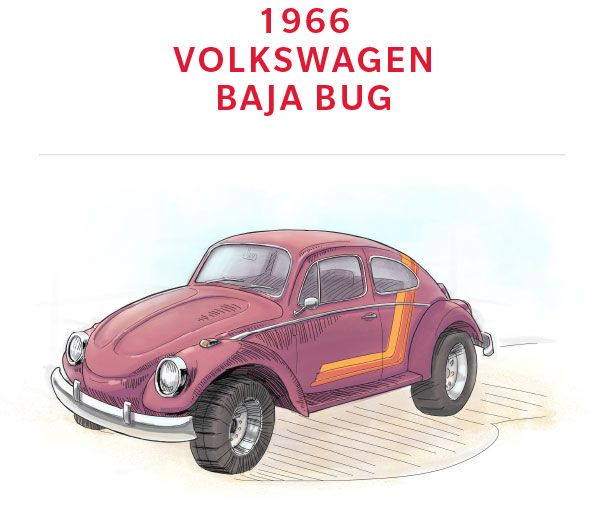 Purchase price: $750
Repairs: $2,250
Total invested: $3,000
Sale price: $1,350
Purchase price: $750
Repairs: $2,250
Total invested: $3,000
Sale price: $1,350
The Baja Bug was created by taking a regular VW Beetle and customizing it for off-road use. You couldn't simply walk into a VW dealer and buy one. Independent shops and owners did the conversions. As a 17-year-old living in California, I wanted a car that could romp around beaches and deserts. I found a Bug with nice paint and body stripes, and most importantly, it fit my small budget. 
My dad and I picked up the car together, but he had to drive it home. I wasn't good at working a manual transmission. That old Baja Bug made the 45-minute trip back to our house, then promptly died. It wouldn't start, no matter what I did. A mechanic told me the engine was shot. So it sat in the driveway for a year while I scraped together the money to have the engine rebuilt. 
Once it was running again, I drove to my girlfriend's house on a sunny Saturday morning to take her to breakfast. As we pulled out of the driveway, her seat flipped over and she tumbled into the back seat. That's when I discovered the passenger seat wasn't bolted to the floor. (She married me anyway.) 
A few months went by and the rebuilt engine started knocking and sputtering. I decided to throw in the towel, and I sold it to a guy who was very knowledgeable about VW Bugs. He figured out the problem was electrical and fixed it himself — no fat repair bill for him. The engine was fine all along. 


Owning the Baja made me realize I should buy vehicles I'm familiar with, like the guy who bought the car from me. He knew enough to diagnose the real cause of the Bug's problems and how to get it running properly. He didn't waste money on expensive repairs looking for a cure, which is what I did. 
1970 Oldsmobile Cutlass Supreme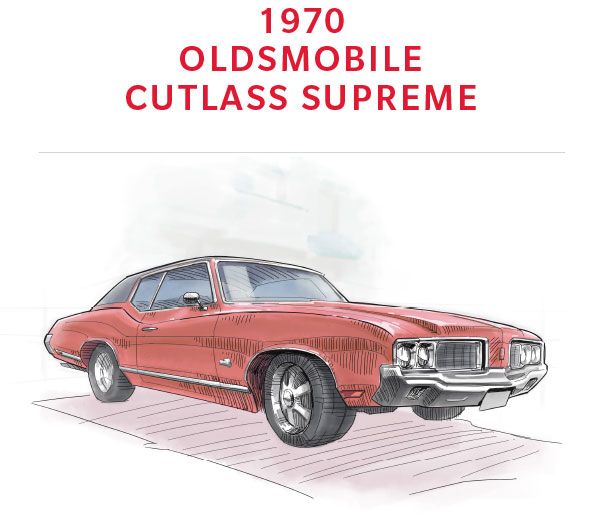 Purchase price: $2,150
Repairs: $800
Total Invested: $2,950
Sale price: $5,500
Purchase price: $2,150
Repairs: $800
Total Invested: $2,950
Sale price: $5,500
I always admired these cars growing up. To me, they were simply beautiful. The Supreme version of the Cutlass coupe had its own rear-end styling that I thought made the car. 
My dad found this one for me in 1994 — it was 24 years old. The passenger side had a dent, and the red paint was faded. But it had the largest engine available that year, a 455-cubic-inch V-8, and drove perfectly. Dad was threatening to buy it if I didn't, which sealed the deal for me. I paid the seller on the spot and took it home. 
I enjoyed driving that car for 10 years. It was the perfect cruising companion on summer nights — smooth, powerful and good-looking. I sold it to my brother at one point, and then I cajoled him into selling it back to me because I missed it. Everyone who rode in that car loved it. I think the Cutlass transported them back to a simpler, better time. 
I spent some money on paint and bodywork over the years, but nothing major. I eventually sold it for more than twice what I paid for it. 


A classic car doesn't have to be in pristine condition to be enjoyed. I took good care of my ride but didn't obsess over it. I didn't have a bundle invested, so a door ding wasn't the end of the world. I could just cruise and relax, like the folks who built it intended.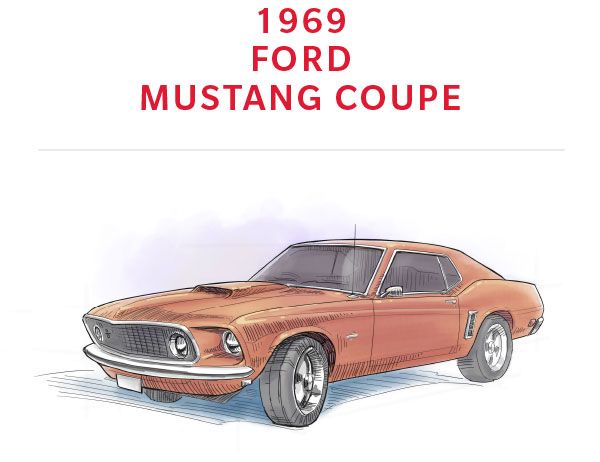 Purchase price: $3,000
Repairs: $25,000 
Total invested: $28,000
Sale price: $18,700
Purchase price: $3,000
Repairs: $25,000 
Total invested: $28,000
Sale price: $18,700
I bought this classic muscle car from the original owner when it was 40 years old. True, the brakes had disintegrated, but it had very little rust and — strangely enough — a brand-new interior. I considered it a no-brainer. My wife didn't see it that way.
Instead of listening to her, I set out to return this car to its original glory. After all, I rationalized, who was going to save this classic if I didn't? I was the Mustang's last, best hope. I had a lot of connections in the industry by this point, because of my auto-reconditioning business. I knew who could rebuild the mechanicals and spruce up the body at a fair price.
The result was one drop-dead gorgeous classic that I could call my own. So why wasn't I thrilled? The project cost more and took more time than I anticipated. The shop duplicated the factory bronze finish to a T, but the paint and bodywork alone took six months. That's to be expected for the level of work done, but I didn't appreciate that going in.
I'd been on this mission for five years and had a pile of receipts to prove it. I invested more than I planned to and was feeling the strain on our finances. I loved the car — and might even buy it back some day — but sometimes you just have to recoup what you can and move on. I sold it at a rather painful loss. 


I learned that when you invest a lot in a car, it should be for your personal satisfaction and enjoyment, not with the expectation of a monetary return. In my experience, the cost of restoration usually exceeds the market value of the car. From a financial standpoint, it may be better to be on the buying end of a car that's been restored.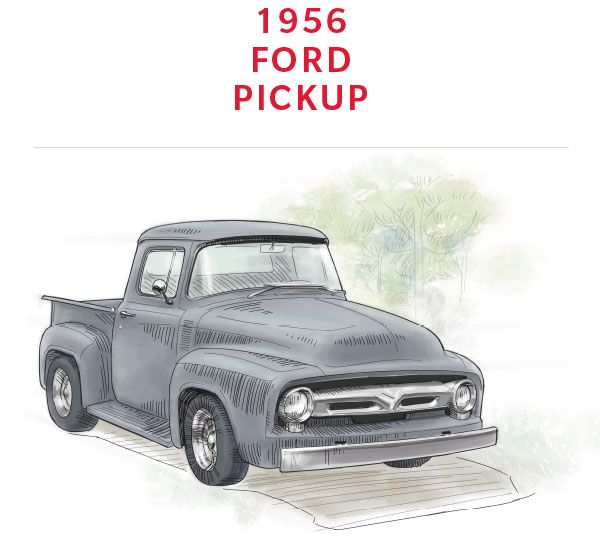 Purchase price: $3,900
Repairs: $0
Total invested: $0
Sale price: $4,200 + dinner
Purchase price: $3,900
Repairs: $0
Total invested: $0
Sale price: $4,200 + dinner
I never had any intention of owning a primer-gray pickup from the era when trucks were plain workhorses. I picked up this Ford at an auction to resell to a friend who'd been looking for one. The friend changed his mind — another lesson for me — and I was stuck with it. I put a "For Sale" sign in the window right away.
The steering felt kind of loose, but it ran great otherwise. I decided to drive it to work every day, so people could see it. I kept it in the driveway with the sign facing the street. Surely someone would spot this cool truck and take it home. I did this for 18 months and lowered the price twice — no interest, not even a phone call. I couldn't figure out why no one wanted it.
Then one day, a middle-aged gentleman showed up on my doorstep. He didn't even negotiate. He handed me the asking price, plus $50 to take my wife to dinner. I had to ask why he was so drawn to this old truck.
"This truck was everything to me," he told me. "It actually meant too much to me. A truck shouldn't matter so much to a young man. It was unhealthy. So I sold it."
This guy had been driving past my house for months, wondering if this could be the very truck he loved and gave up more than 20 years ago. Before coming to the door, he crawled under the truck to take a look. He found what he was looking for: a suspension modification he and a buddy made back in high school. It was just a part welded on, but it was his custom work and no other truck had it. This was his baby.
By the time he was reunited with the truck, he had other passions in his life, including a wife and two daughters. Now that his priorities were in order, he told me, he could welcome the truck home without it meaning too much. 


It's OK to get emotionally attached to a classic vehicle. Just don't forget: At the end of the day, it's still just a car. Also, sometimes things work out supernaturally well.
---
With the demands of business and family, I find myself without a classic car these days. But that's a temporary situation. I always have my eye out for the right car for where I am today. With what I've learned so far, I'll know it when I see it.

Illustrations by Dona Pdu
Get a quote
Includes personal service from a Farmers agent.

Written by
John Diether

The information contained in this page is provided for general informational purposes only. The information is provided by Farmers® and while we endeavor to keep the information up to date and correct, we make no representations or warranties of any kind, express or implied, about the completeness, accuracy, reliability, suitability or availability with respect to this article or the information, products, services or related graphics, if any, contained in this article for any purpose. The information is not meant as professional or expert advice, and any reliance you place on such information is therefore strictly at your own risk