Eszter Kreisz had nearly a week to gather two carloads of necessities and place them beside the front door of her Hawaii dome house: clothes and medicine for herself and her husband, food and toys for their dogs and cockatoos, even her great-grandmother's duvets that carried the scent of home.
But when volcanic fissures in her backyard split open in May 2018, she panicked. "I went back in to get the Tupperware," she says. "I still don't know why I did that."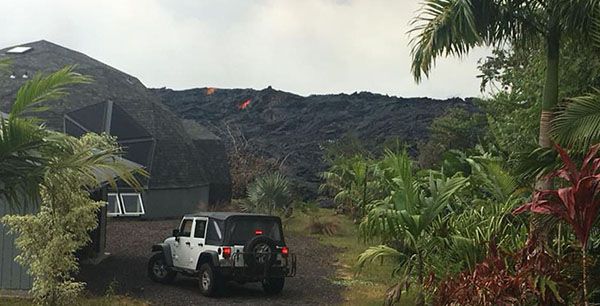 It took Linda Bauer several seconds to realize the roar she heard on the far side of the Ohio River was no locomotive. "I looked out the window to see if it was a passenger train. I screamed 'There's no train, go!'"
There was just enough time for Bauer, her husband and 11-year-old daughter to dash into an enclosed stairwell before 175 mph winds from a severe tornado slammed into their 200-year-old brick home on March 2, 2012. "I couldn't even grab my shoes and socks. We watched the house come apart and all the stuff just go."
In a natural disaster, the personal belongings we take — if there's any time at all to prepare — tell a bigger story about the people and places affected by unimaginable loss. Here, survivors talk about the possessions they saved, and the items — sentimental and survival — they wish they had.

ZAK BROWNE – KATY, TEXAS
A watch, an heirloom, and one suitcase
for a family of five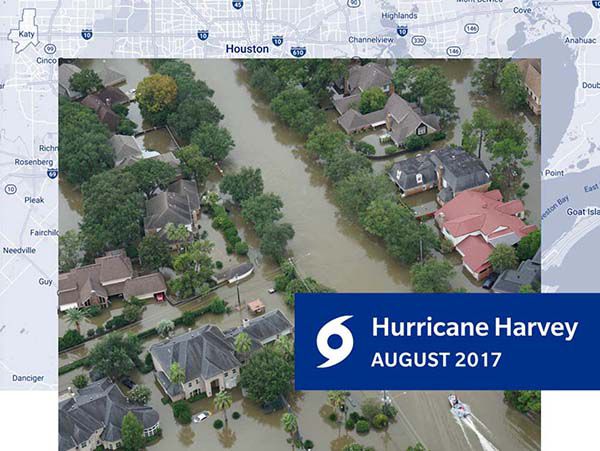 "People have to know, you're on your own. We ended up relying on total strangers, 20-somethings, who came with a boat after they saw 'family with 4 boys needs rescue' on a message board."
Zak Browne and his wife had two days to move items to their home's second floor and to pack essentials for their sons, 7-year-old triplets and a 10-year-old. But as Hurricane Harvey churned, floodwaters rose frighteningly fast.
"I had our clothes in one piece of luggage — three days of T-shirts and shorts. We had our phones and laptops in double-bagged plastic. I packed my father's watch and my wife's engagement ring — a family heirloom that was my great-grandmother's. We kept all our documents in one envelope."
"We ended up relying on total strangers …"

— Zak Browne
Each child packed a schoolbag with a favorite book or two, dolls they liked to sleep with and their best Lego minifigures in plastic bags.
"We told them, 'We don't know when we can come back home.' That was hard."
Browne's second floor sheltered most — but not all — of the family's belongings. "I lost my records, my music collection. I thought it was high enough and it just wasn't. I hadn't thought to clean out the cars, either, and I lost my father's Blessed Mother statue that he kept in his car.
"People in our neighborhood with one-story houses, they lost everything."
"If there's a next time, I'll definitely clean out the cars," Browne says. "I can't get my dad's Blessed Mother statue back.
"And I will certainly not ever, in this city, live in a one-story house — to save our stuff, but also to save my family. We were at risk and I won't do that to them again."


TAMARA JONES – SANTA ROSA, CALIFORNIA
A stained-glass window, three orchids,
and a go-bag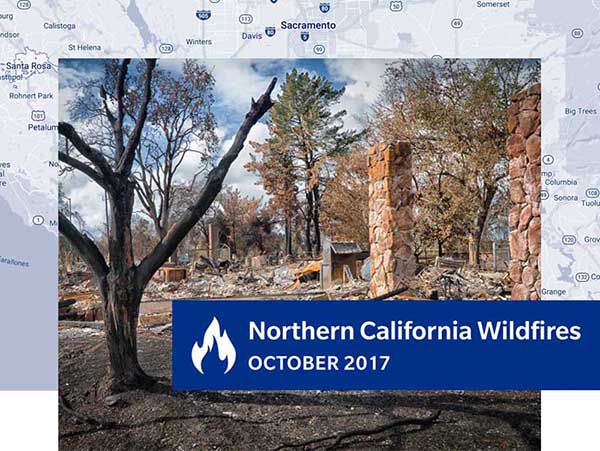 Tamara Jones knew she could rely on her go-bag for several days worth of necessities.
"I'm a wedding planner, so I always have a go-bag packed and in my car. If I'm running late to an appointment and I spill coffee on myself, it's good to have a backup."


change of clothes
toothbrush
washcloth
comfortable shoes
two pairs of socks
few pairs of underwear
couple of shirts - a dressy one
and a T-shirt
sunscreen
baseball cap
toiletry bag to freshen up
Swiss army knife
baby wipes
emergency first-aid kit
jacket

She rattles off the bag's contents: "a change of clothes, a toothbrush, a washcloth, comfortable shoes, two pairs of socks, a few pairs of underwear, a couple of shirts — a dressy one and a T-shirt — sunscreen, a baseball cap, a toiletry bag to freshen up, a Swiss army knife with all kinds of tools, baby wipes, an emergency first-aid kit, and a jacket.
"Oh, and zip ties — I know that sounds serial killer–ish." But in an emergency shelter packed with hundreds of people and their random possessions, zip ties helped her keep things organized and secure, she explains.
When a mandatory evacuation was ordered, Jones packed another suitcase with as much of her wardrobe as she could fit, essential family documents, photos and the portfolio she uses for her work as a wedding planner.
"The most important thing to pack is a sense of humor."

— Tamara Jones
"I also saved a stained-glass window hanging my mom got me years ago. It has the serenity prayer on it — that came in handy at the shelter. I took that and my Bible and the three orchids I've been growing for years. I said, 'These have got to make it!'"

The most important thing to pack, she says, is a sense of humor.
"Evacuating is abysmal, but everybody is in the same place. Find things you can enjoy. If you like Scrabble or crosswords, bring that — something to make you happy.
"You've got to find a way to be happy after it's all over."


BURTON CHATELAIN – ARABI, LOUISIANA
400 videotapes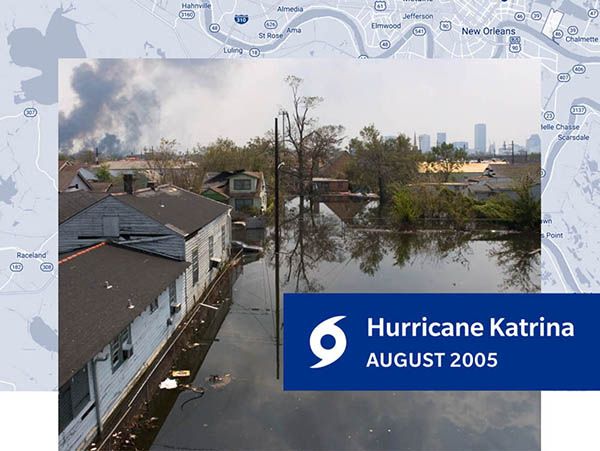 "It was pandemonium. My aunt burst in and said we have to leave — the news was projecting our neighborhood could be under 20 feet of water."
Burton Chatelain, 18 at the time, was a budding filmmaker with a deep appreciation of his family's roots in a community just downriver from New Orleans.
"It was obvious to us we needed to take every photo, every video. My mom was running around putting all of our photos in a box.
"I was not going to leave my tapes," says Chatelain — nearly 400 videotapes in large plastic bins, which he carried on his lap as the family fled the incoming storm. "Right before Katrina, I'd had the family films digitized. They went back to footage of my dad at age 6 or 7, some of my mother and my aunt when they were little."
But Chatelain, who is diabetic, forgot one crucial item. "Either I didn't pack my insulin or I misplaced it." When the family reached safety, the pharmacy refused to honor his insurance because he was not due for a refill.
"I had a dark, brooding feeling it was all going to be gone."

— Burton Chatelain
"I needed it, it's lifesaving, but full price was $325 — and I was a kid! That really cut into the funds we had for emergencies."

Next time, he says he'll pack a small medicine box to keep those essential supplies together.
"Since then, I've gotten crazy with backing things up digitally. I scan everything — receipts, papers, I back up to the cloud. And then a watertight box for original documents, like Social Security cards.
"Before we left I did a walkthrough on video. I had a dark, brooding feeling it was all going to be gone." Today, he's turning that footage into a documentary about his family — how they lived and what they lost.


MARIA FIGUEROA – STATEN ISLAND, NEW YORK
An overnight bag and medicine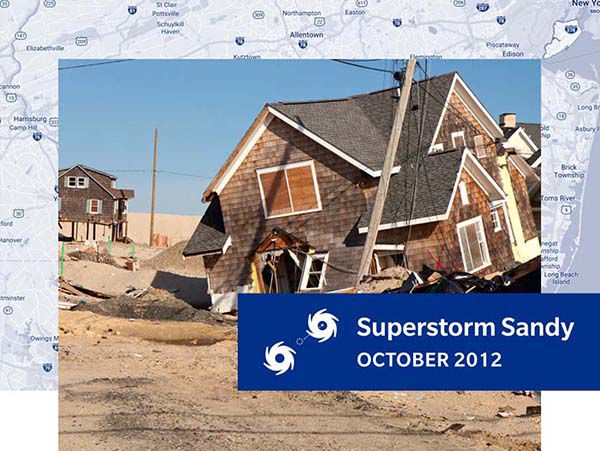 Maria Figueroa's Staten Island home had never flooded in the two decades she'd lived in it. As the threat of Superstorm Sandy's storm surge increased, police ordered her family to evacuate immediately. They had moments to grab necessities.
"We took just our clothes and medicines — the essentials for overnight.
"Two days later they allowed us in to see the damage, and we had to take a rowboat to get to our street."
"The pictures were the hardest things to lose," Figueroa says. "The kids' graduation pictures on the wall; family pictures of my mom, who passed away when I was 12."
In the chaos, she also left her wedding and engagement rings behind. "It never occurred to me that I'd never see them again, wear them again." Volunteers who swarmed the neighborhood for the cleanup effort helped her search, but never found the rings. "For all I know, they got swept into the Atlantic Ocean."
"You can't really grab much when it's so sudden."

— Maria Figueroa
Weeks later, she broke down when a dump truck hauled off her ruined furniture and household items.

"It hurt more than anything, much more than I expected. We had just remodeled the house and added an apartment for my son. We sacrificed, took from our retirement funds. My heart hurt to have to throw out all the stuff we had just bought.
"You can't really grab very much when it's so sudden. Now in my office upstairs I keep one big envelope with important papers — birth certificates, passports. And I keep a supply of medicines on hand, not just enough for one day, but for a longer time. You just don't know if you'll ever come back."
* * * * *
Eszter Kreitz is grateful for the time she had to pack up her belongings — both precious and practical — before the lava flow buried her home under 200 feet of igneous rock. But she says it took six months to process the reality that her home had vanished. It hit hardest when, visiting the property months later, she spotted tourists frolicking atop the newly formed hill.
* * * * *
"I lost it, screaming and crying," she remembers. "Yelling, 'How could you be so disrespectful? My entire life is under there and you're walking right on top of it!'"
Now she's focusing on the future, harvesting the palms and hibiscus bushes that outlasted the sulfur fumes and acid rain on the quarter-acre of land untouched by lava.
"We're planting them on a new lot where we're hoping to build soon," she says. "So in a way we can regenerate our home.
"I don't know if I'm ready to let it go. But I need to start a new chapter."

Get a quote
Includes personal service from a Farmers agent.

Written by
Mary Kay Linge
The information contained in this page is provided for general informational purposes only. The information is provided by Farmers® and while we endeavor to keep the information up to date and correct, we make no representations or warranties of any kind, express or implied, about the completeness, accuracy, reliability, suitability or availability with respect to this article or the information, products, services or related graphics, if any, contained in this article for any purpose. The information is not meant as professional or expert advice, and any reliance you place on such information is therefore strictly at your own risk.