Home Insurance
Coverage for all the comforts you call home. Learn more about what it means to be a Farmers® customer by starting your quote today.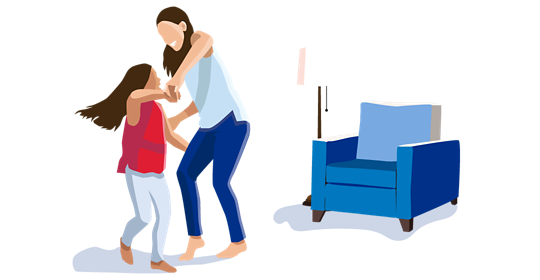 Was there a single feature that sold you on your home? Maybe you couldn't resist stunning city views or an open-plan kitchen with all the upgrades. Perhaps you liked its quiet cul-de-sac location. Or there was plenty of room for your classic cars in a three-car garage with full workshop.
Whatever you love about the place you call home, it's not the only reason to choose insurance with care. Your home is also a major investment. And a Farmers® agent can help as you select the coverage you want.
Farmers Smart Plan Home®
Smart Plan Home policies use three highly customizable packages as a starting point:
Designed for homeowners who are just starting out, the Standard package balances affordability with the features that really matter.
Established homeowners tend to want more— the Enhanced package accommodates higher policy limits and includes several extra features.
The *Premier package comes with the highest limits and coverage on personal property, and can include Guaranteed Replacement Cost coverage for your home if certain requirements are met.
Within each of these packages, you have plenty of flexibility — you can raise or lower limits in virtually every type of coverage, and add or change coverage. Your Farmers agent is able to show you how each change would affect your premium.
Call 1-800-218-7175 for a quote
*The Premier package isn't available in California. Please ask your agent about the Farmers Next Generation® package there.
A full range of home coverages and products
Your Farmers agent can also help you buy coverage for damage from floods and earthquakes (in most states).
Value-added features are built in to each home policy 
Your Farmers home insurance policy comes with benefits that can make coverage more affordable: 
Declining Deductibles®
You can earn $50 toward your deductible each year the policy remains in force.
Claim Free Discount®
You will receive a discount if you've been claim-free with Farmers (or your previous insurer) for three consecutive years.
Your premium doesn't increase because of a claim if you've been claim free with Farmers for five continuous years.
When you file a claim for functional damage, Farmers will cover related cosmetic damage as well.
View homeowners insurance coverage in your state
Select your state to see types and requirements