Adam and Paula Bartlett had a long wish list when they started searching for their first home. They wanted a three-bedroom on a quiet, tree-lined street in an up-and-coming neighborhood on the east side of Los Angeles.
What they ended up buying (and loving) was a two-bedroom that needed work, on a busy street in a neighborhood that was never on their radar. 
Adam, 33, and Paula Bartlett, 32
Location: Alhambra, California
Price range: $525,00 - $550,000
Starter Home Coverage
Includes personal service from a Farmers® agent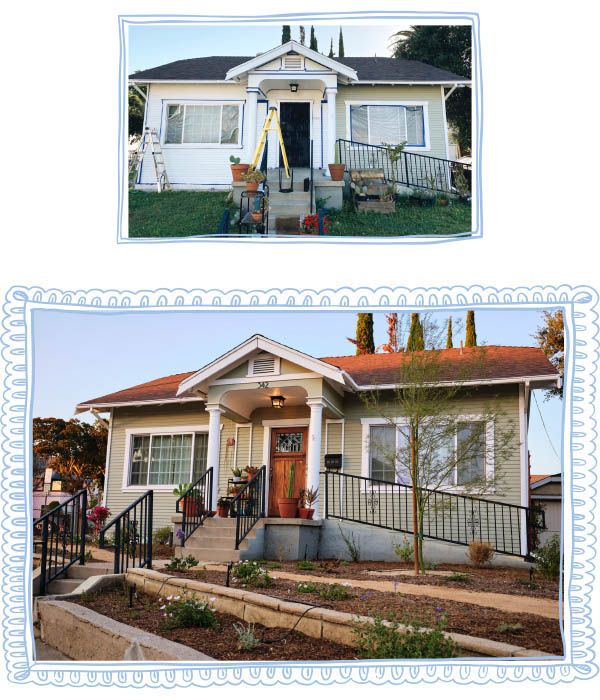 "We started looking in May 2019," says Adam Bartlett, a freelance photographer who, along with his wife, Paula, an occupational therapist, closed on a 1922 wooden bungalow in September 2019. "The L.A. housing market is particularly competitive; we chatted with tons of people at open houses, and so many other first-time buyers were totally disheartened by the buyers offering all cash. They were getting outbid, sometimes by as much as $50,000 over the asking price."
The first house they submitted an offer on received 33 other offers; the second had 22 offers, all $100,000 over the list price. They put in two more offers that were rejected before they found the listing that would be their future home.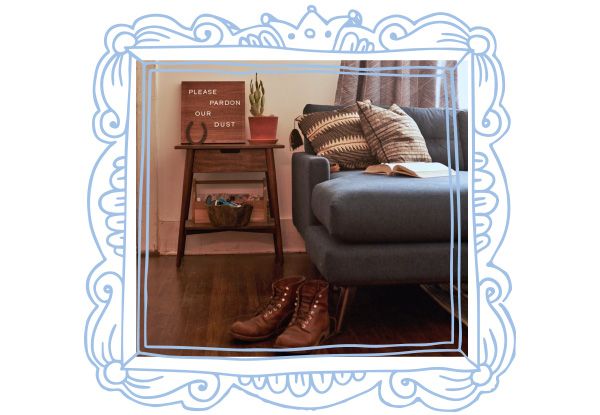 Saving for a down payment was easy. Getting the loan approved was an
eye-opener.
Long before they started looking for their first home, Adam and Paula created a financial plan and calculated that it would take about five years to save a 20 percent down payment (about $110,000 for a home in their price range). Over those years, they socked away savings and money gifted to them by Adam's grandmother. Adam also did some investing which, over time, gave the couple about 70 percent of their down payment, he says.
"[The bank] pretty much told us we'd be pre-approved for a million-dollar house. We thought that seemed way too much for us."

– Adam Bartlett
Paula's steady paycheck at a children's hospital helped them get pre-approved for a home loan. "I joked that when [the loan officers] looked at our taxes, they'd see my freelance returns and go, 'Oh, that's cute'," he says. But he found ways to show his income on paper: as a freelance (independent contractor) photographer with 1099 income, Adam included his photography-related purchases as deductions rather than expenses. "I ended up paying a little more in taxes but, on paper, it shows that I'm earning a bit more money." And every bit counts when banks are scrutinizing a loan application, he says.
After loan officers combed through their financials, they were both surprised when they were told the amount of the loan they'd qualified for. "[The bank] pretty much told us we'd be pre-approved for a million-dollar house. We thought that seemed way too much for us — how much they thought we could actually afford, or want to afford, after looking at our returns and [finances]."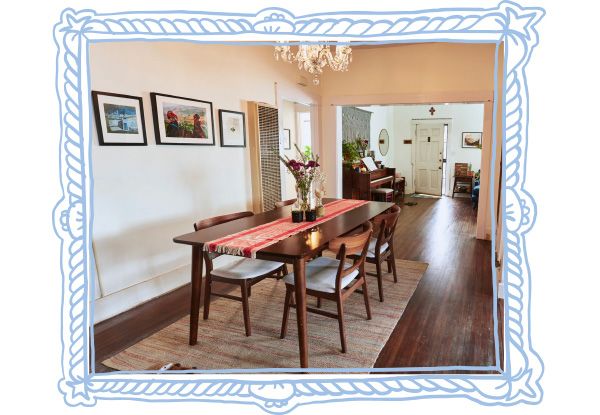 How they found the perfect starter home: with a great real estate agent and an open mind.
Initially, the couple worked with an agent they met at an open house. But Adam says they didn't feel like they were getting the personalized attention they'd hoped for because the agent seemed to have so many other clients.
The turning point in their search came when they enlisted the help of a friend who was a local real estate agent and was more familar with neighborhoods in areas where they wanted to live. She sent the couple a listing that would never have come up in their online searches because it didn't fit any of their criteria — a two-bedroom in the San Gabriel Valley, east of Los Angeles, and above their price range by about $100,000. Their agent told them it had been on the market for a while, which meant there were no other offers and they had room to negotiate on the price.
It was also a probate sale — the homeowner had passed away without bequeathing the house to an heir. An estate attorney was charged with liquidating the assets and distributing the money to family members. "We were told that probates can take longer because the terms of sale require approval," says Adam. "We had a 45-day escrow, and we still closed a week early."
Because the home needed repairs, their real estate agent also negotiated a 15 percent down payment with the lender. This move gave the couple more than $10,000 in cash from the funds they'd saved for the down payment to spend on fixing broken siding, fencing and minor plumbing upgrades, as well as removing an asbestos popcorn ceiling before moving in.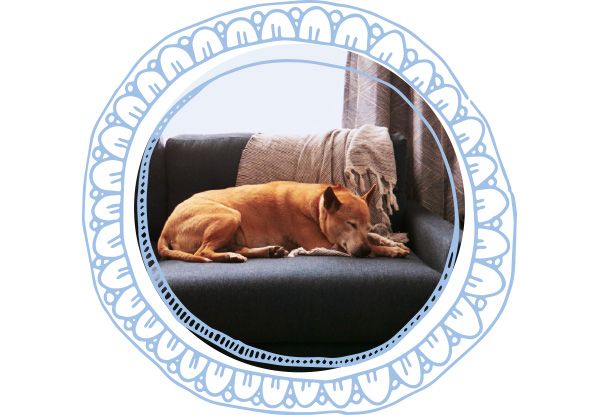 COVID-19 changed everything, but a budget is keeping them in the black.
Within six months of closing on their home and moving in, the COVID-19 pandemic forced shelter-in-place orders, business closures and unemployment rates unimaginable in the sunny days of taking on their first mortgage. But Adam says they're fortunate — between Paula's full-time job at the hospital and his ongoing photography projects, they're financially secure and sticking to the rough budget of monthly expenses they drafted during the loan process. "Plus it has given me more time to work on the house and tackle some projects that I didn't think I'd have time to do, like painting."
They calculated a budget based on mortgage payments, property taxes, utilities and their regular living expenses using an online calculator. "It gave us a pretty good idea of what everything was going to cost," he says. What they didn't account for were a few unforeseen expenses, like the $2,000 spent repairing a pipe that burst. "I definitely didn't realize how much plumbers cost," he says. "That's where online construction estimates can be way off. I found that if the estimated cost was $1,000, it ended up more like $2,000."
Adam admits he misses their wish-list idea of having an extra bedroom for guests or an office, and he worried about the noise of living on a busy street when they bought the house. But they discovered the house had dual-paned windows, which helps buffer the noise, and he realizes it's a starter home — the first, but not only, home they'll own. And there's really no time to second-guess or dwell on doubts. He's too busy watching DIY fixer-upper videos online (one upside to the shelter-in-place orders) and tackling a long list of home projects. "I just finished building an extension to our kitchen cabinets, and after that I'm moving on to the exterior." 
The Most Important Thing We Learned Buying Our First Home
A great real estate agent can be worth the commission fee (generally between 4 percent and 7 percent of the house purchase price, depending on your state), from finding unexpected listings to sage (and escrow-closing) advice on financing. "Our agent explained so much we just didn't know as first-time buyers — from home inspections to all the different aspects of the loan process," says Adam.
Finding your home: An average of 10 weeks, according to the National Association of Realtors. This is the most stressful part of the process for first-time buyers, according to the NAR 2019 survey — more than securing financing or the feeling of signing-your-life-away at the close of escrow. "I think it's stressful because most of us start out with this bucket list of wants, but the reality is often so different," says Los Angeles realtor Alicia Lawhon. "It's also a steep learning curve of info the first time around. Just remember, your first home will probably not be your last and once you are on the property ladder, the next time should be easier because you will have more knowledge." 
Loan approval: Pre-approval – which happens before you start shopping — can take mere days, once the lender has the necessary documentation of assets, liabilities and income, including tax returns, W-2s, loan statements, pay stubs, bank statements, according to the independent Home Buying Institute. Final approval comes after the offer is accepted and the home is appraised. A "good" credit score (670 to 739) can help homebuyers expedite qualifying for a conventional mortgage; an "excellent" credit score (740 to 799) can help homebuyers qualify for lower interest rates. If your financial past is more complicated (think: freelance/independent contractor income, employment history, credit history), it could take weeks, and a loan officer willing to approach different banks.

Escrow: Typically 30 to 60 days. This gives the title company enough time to check that the title attached to the property is free of any liens or claims. This is also the time buyers arrange for inspections and put down a deposit, and for mortgage lenders to arrange an appraisal and final loan approval. Some escrows can take longer for a myriad of reasons, among them: the title isn't clear, the house is in foreclosure, it's a trust sale, the sellers haven't found a house they like, the buyer changes lenders. 
Closing: The closing process itself may take a few hours and involves signing three primary documents: a deed of trust or mortgage, a promissory note and a closing disclosure. Closing day typically happens four to six weeks after signing the sales and purchase contract, although it may take longer. Closing costs can include an application fee, closing fee, home inspection fee, HOA fees if applicable, insurance and any interest that will accrue on your mortgage between closing and first payment. 
How much are closing costs?
Closing costs typically range from 2 to 5 percent of the home purchase price, or $4,300 to $10,750 on a median home price of $215,000.
Is One Inspection Enough?
Homebuyers typically have 10 to 30 days to complete inspections (the timeframe varies state to state), and a general inspection often does not include a look inside the chimney or sewer pipes, or provide a clear assessment of the foundation, according to Dave Robles, a real estate agent based in Glendale, a suburb of Los Angeles. "Think of the first inspection as very general. I typically recommend a separate sewer line inspection, chimney inspection and foundation inspection, especially if the house is on a hillside."
Because home inspection requirements vary by state and region, if there are other challenges or questions about the home, Robles recommends getting additional inspections. Do you live in a flood zone? Wildfire-prone region? Does the property use well water? "A more in-depth, specific inspection can save thousands in repairs down the line."
Written by
Maria Neuman
The information contained in this page is provided for general informational purposes only. The information is provided by Farmers® and while we endeavor to keep the information up to date and correct, we make no representations or warranties of any kind, express or implied, about the completeness, accuracy, reliability, suitability or availability with respect to this article or the information, products, services or related graphics, if any, contained in this article for any purpose. The information is not meant as professional or expert advice, and any reliance you place on such information is therefore strictly at your own risk.