The house had it all: a prime lakefront location, with a deck wrapped around the second story offering stellar views of the water.
But when Texas-based certified master home inspector Mike Marlow looked at the deck, he saw danger.
Almost everything about the deck construction was wrong. Sections spanned 50 feet — about the length of a high school basketball court — in midair with no support columns underneath.

"I would have been worried about having anyone on that deck," he says.
As residential lots get smaller, adding a deck can maximize livable outdoor space and property value.
Unfortunately, it's a common sight in Marlow's line of work. He says he can count on one hand the number of decks he's seen built correctly, which helps to explain the number of injuries related to deck and porch failure. Approximately 33,000 people were hurt due to structural failures in decks, porches, railings and stairs over a four-year period, according to one study by the Consumer Product Safety Commission.

The demand for decks and patios is increasing, according to the American Institute of Architects' (AIA) Home Design Trends Survey. As residential real estate lots grow smaller and more scarce, "maximizing livable outdoor space tops the list of property enhancement desires," says A I A chief economist Kermit Baker.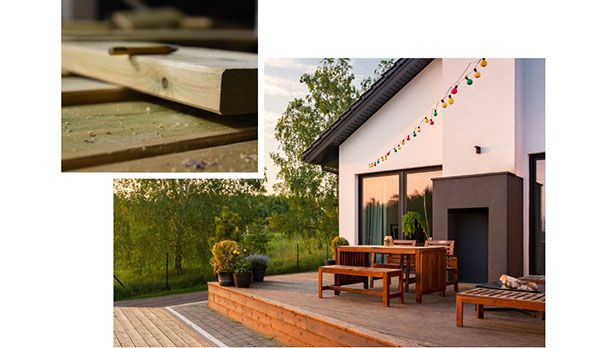 A deck can be a smart investment too. Remodeling magazine's 2018 Cost vs. Value survey reports that a 16-by-20-foot midrange wood deck costing about $10,950 retains an 82.8 percent return on the investment.

When planning to build a new deck (or reinforcing or upgrading an existing outdoor space), there are big decisions that can affect durability and safety — from choosing the deck material and sizing it to fit your home to selecting the fasteners that hold it all together. These are the questions you need to ask before building begins, and the answers you want to hear, according to pro builders who have seen the best and worst in deck construction.
Is there enough airflow for a deck?

Consider building a deck only if it can stand at least three feet off the ground, says Mark Milanese, a contractor and certified installation master in Chester County, Pennsylvania who specializes in building decks and patios. A deck at ground level will have minimal airflow under it, which may encourage mold and mildew and require more maintenance, says Milanese. "Worse, you're actually creating a cushy new home for critters like snakes to live underneath." 
A deck built too low to the ground can be a haven for snakes and other pests or invite mold.
Marlow's advice: review the structure and safety basics set out in the American Wood Council's free deck construction guides. "If the door that would lead to the deck is less than three feet off the ground, consider installing a patio instead." 
Before building or repairing begins, contact the local building department to see if you need a permit. Local building codes are designed to promote safety and can save headaches later.
— Chris Peterson, author of Deck Ideas You Can Use

Is the deck plan too big for the home?

Local building codes will dictate some of the rules about the size and design of the deck, but as a general rule of thumb, pro builders like Milanese say decks shouldn't dwarf the largest room inside the home and shouldn't surpass 20 percent of the home's total interior floor space. By this estimate, the average U.S. home — which measures 2,687 square feet, according to the U.S. Census Bureau — could support a deck up to 537 square feet.
When designing the deck, be sure to include measurements for deck furniture and other accessories you own or may buy, says Marlow. Think: table, chairs, grill, hot tub and planters.
"Curving deck shapes can be seductive, but they are also brutally unforgiving of errors and can quickly run up lumber costs."

— Chris Peterson
Once the plan is on paper, get a realistic feel for the size by outlining the deck on the ground. "Use chalk, landscaping spray paint or colored twine to create the actual silhouette of where the deck will go," says Peterson.


Avoid curved deck designs unless you're hiring an accomplished woodworker (or happen to be one). "Curving deck shapes can be seductive, but they are also brutally unforgiving of errors and can quickly run up lumber costs. Even modest angles can be a challenge. Linear designs are always easier to execute."
—Chris Peterson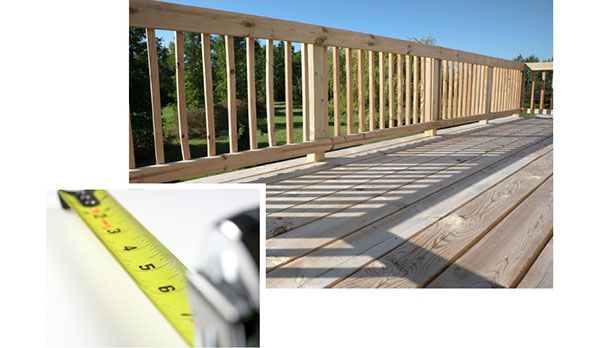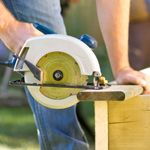 Home Upgrades
Get personal service from a Farmers agent.
How much will this deck cost?

The cost per square foot of a deck varies widely by region, contractor qualifications and rates, and the price of material. HomeAdvisor estimates that a simple 200-square-foot deck will cost approximately $4,836. One way to zero in on the cost: get at least two or three estimates for labor and materials. For example, decking material alone can range from $3.50 per square foot for basic cedar to $7.50 for hollow-core PVC to $22 for the Brazilian hardwood pipe.
"Save money by designing your deck for standard lengths of lumber — in 6-, 8-, 10-, or 12-foot boards — to eliminate any wasted wood from cutoffs."
— Chris Peterson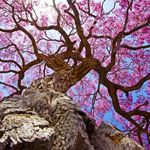 I p e (pronounced EE-pay) is an extremely hard, durable wood sourced from a species of trumpet tree found in Brazilian rainforests. FSC-certified ipe decking meets standards of responsible forest management created by the Forest Stewardship Council.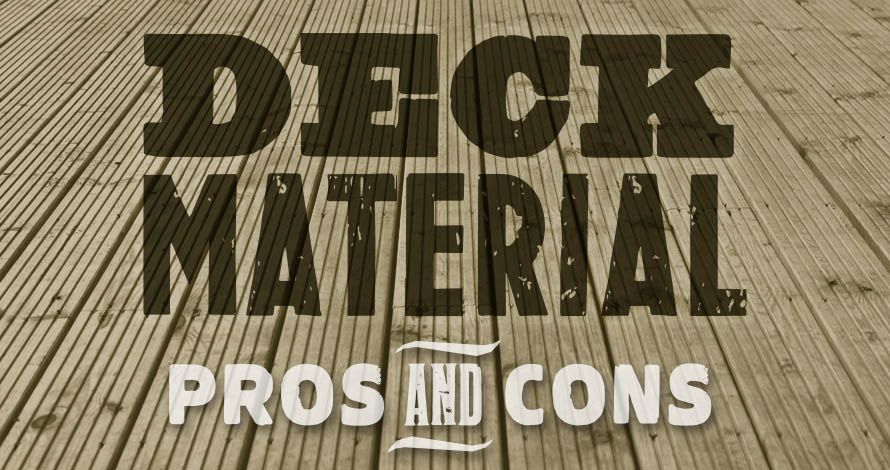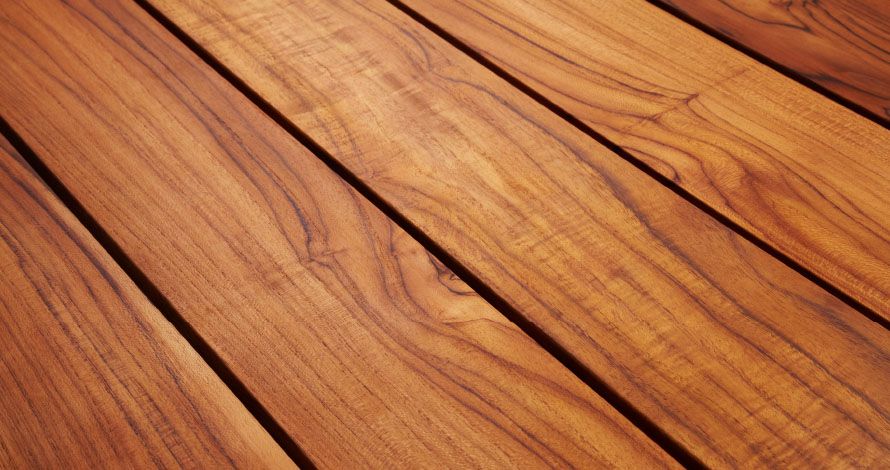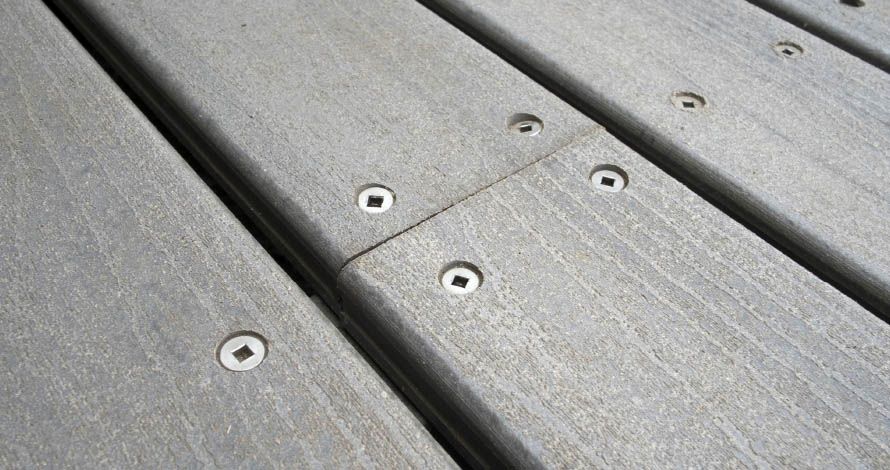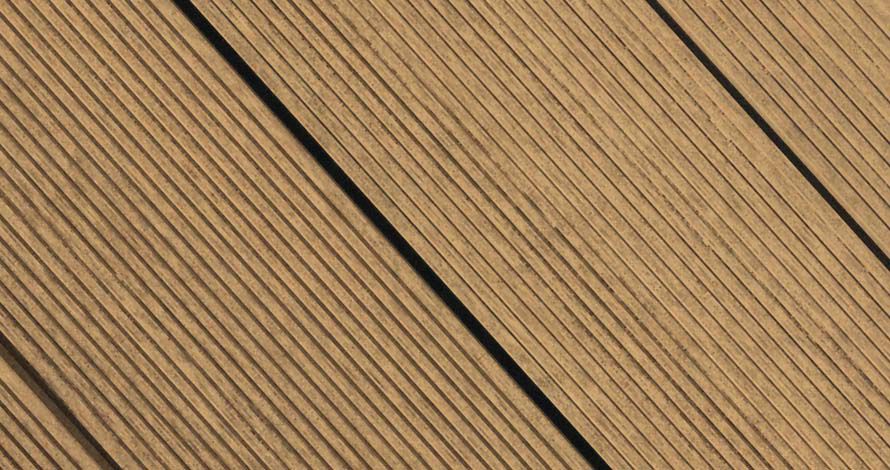 How much weight can a deck hold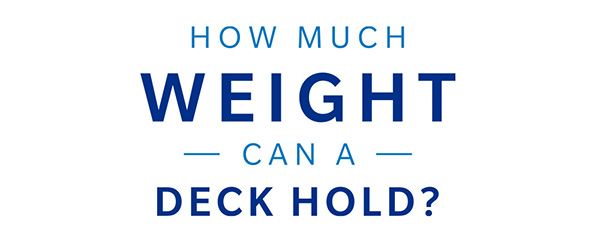 The understructure of an elevated deck should be built to hold the maximum weight it may carry, including people, furniture and, depending on the region, snow and ice. The American Wood Council's rule of thumb is 40 pounds per square foot, including extra-heavy features, such as a hot tub.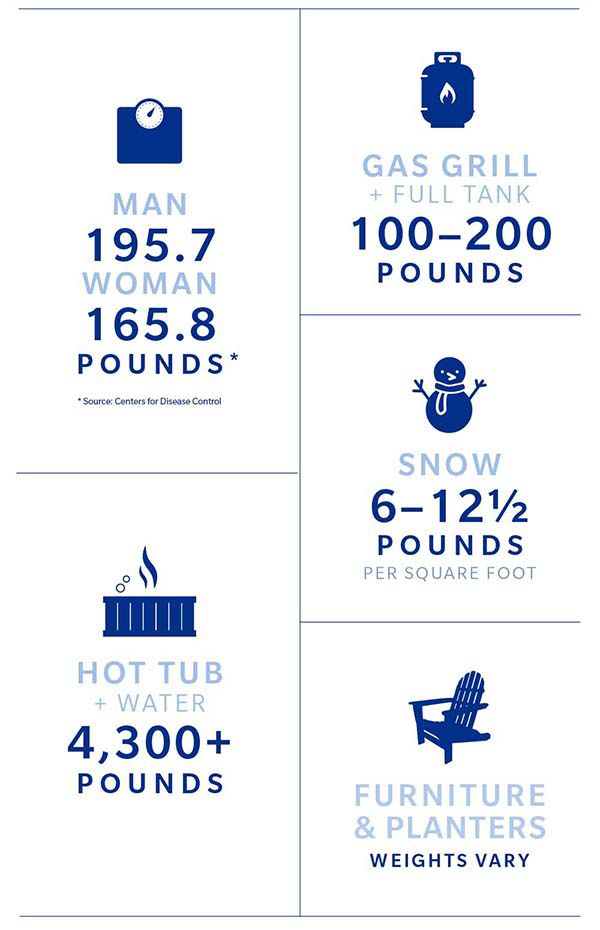 Transcript[TXT]
What type of fastener will hold it all together?

Builders like Marlow say drive screws — not nails — are a smart choice because the screw pattern is designed to "bite" into the decking and resists popping up over time. He recommends asking the builder or supplier to select a fastener specific to the deck material you choose.
Here's why it matters: Pressure-treated wood contains chemicals that can corrode steel, aluminum and galvanized drive screws. If you live near corrosive salt water or in a damp, rainy climate, hardware can rust even faster. Stainless steel fasteners may be more expensive but withstand rust better than galvanized.
Whatever the material of the fastener, Peterson recommends using screws with 6-point star-shaped drives. "These specially designed screws have a unique 'star' head slot that ensures against stripping."
Regular maintenance — power washing, sanding and resealing — can extend the life of your deck from 10 to 15 years to more than 30 years. "Even composite decks will need cleaning to keep them from getting too slippery from mold, mildew and algae."
—Jeff Wilson, Ohio-based contractor with 25 years of experience building homes and decks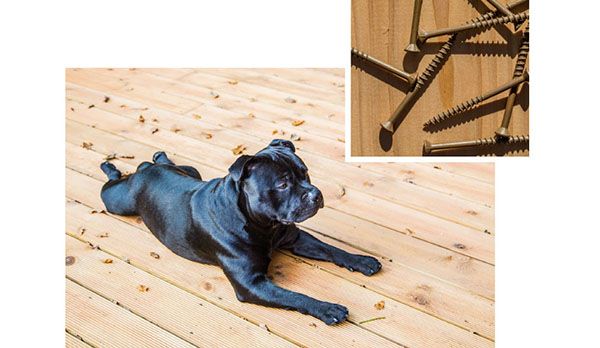 How much will a deck affect taxes and resale value?

According to IRS guidelines, building a deck is a capital improvement and may increase local property taxes. Taxes vary from city to city, so check with the local tax assessor before beginning construction or repair.

Adding a deck can also affect the sale value of a home, and homeowners may recoup some of the cost at resale of a home. According to Remodeling magazine's 2019 Cost vs. Value report: 
Midrange Deck Addition (Wood)
Cost: $13,333
R O I: 75.6%
Midrange Deck Addition (Composite)
Cost: $19,150
R O I: 69.1%
Midrange Deck Addition (Wood)
Cost: $13,333
R O I: 75.6%
Midrange Deck Addition (Composite)
Cost: $19,150
R O I: 69.1%
Certified master home inspector Marlow says building a deck with safety and durability in mind means homeowners can really relax and enjoy the outdoor space with family and friends — or in splendid solitude. And if Marlow happens to walk by, he won't worry about joining you on the deck.
Written by
Margaret Heidenry

The information contained in this page is provided for general informational purposes only. The information is provided by Farmers® and while we endeavor to keep the information up to date and correct, we make no representations or warranties of any kind, express or implied, about the completeness, accuracy, reliability, suitability or availability with respect to this article or the information, products, services or related graphics, if any, contained in this article for any purpose. The information is not meant as professional or expert advice, and any reliance you place on such information is therefore strictly at your own risk.