When Karen Unger was looking to make the leap from apartment renter to homeowner in the 1990s in Southern California, she briefly considered buying a house. But she quickly realized she'd want an older one, with character, and that the upkeep would prove expensive, maybe even overwhelming.
So Unger decided to buy a condo instead, in a small complex with only 13 units. "All my neighbors were great," she remembers fondly. "People were quiet, respectful. There were no kids. That wasn't a rule; it just worked out that way. We were self-governing. It was all pretty low-key."
Most external maintenance and repairs were covered by her homeowners association, or HOA, which charged $125 every month. But five or six years in, her HOA fees soared and her satisfaction with condo living plummeted — although she chose to stay anyway, because maintaining her own home was even less appealing.
Farmers Condo Insurance
Find out why condo insurance from Farmers is a smart choice.

What are the pros and cons of buying a condo?
PROs
Condominium purchase prices are, on average, 10 percent less expensive than houses.
Most exterior condo maintenance, like a new roof, is typically covered by monthly HOA fees managed by the homeowners association.
Condo complexes often include amenities (think: pool, fitness center) that could add tens of thousands of dollars to the price of a single-family home.
CONs
Condo HOA fees can increase.
Condos often are subject to more rules and restrictions, which may include exterior paint, landscaping, the presence of children or even the size of a pet.
Condos may not appreciate in value as much or as quickly as houses.
SOURCE: National Association of Realtors

A new law means condos may be more affordable for first-time buyers

Shared upkeep costs, as well as affordability, are high on the list of reasons homebuyers choose a condo over a single-family home. According to data from the National Association of Realtors (NAR), as of June 2020, the median price of a condo was $262,700, or about 10 percent less than the $298,600 median price of a single-family house.
Among reasons a buyer might lean away from buying a condo: fees can rise and lenders may require a bigger down payment on a condo, because its value depends on not just one owner but the entire complex, according to Gay Cororaton, director of Housing and Commercial Research at NAR.
"... lenders may require a bigger down payment on a condo because its value depends on not just one owner, but the entire complex."

— Gay Cororaton, NAR Director of Housing and Commercial Research
Also, until 2019, it was harder for condo buyers to qualify for Federal Housing Administration loans, which allow borrowers to finance homes with down payments as low as 3.5 percent and are popular with first-time homebuyers. But a new law lowered that barrier and could bring a projected 20,000 to 60,000 affordable condos into eligibility, Cororaton says. 
Stephanie Clemens, a Beavercreek, Ohio, real estate agent with 10 years of experience, notes that until housing markets heated up in the last few years, houses tended to appreciate while condos depreciated. But now, at least in tight markets where sellers often get multiple offers within the first 24 hours of listing, it's different, she says. 
"Condos are appreciating," she adds. "Not as quickly as a house, but they are appreciating."
The relaxation of the FHA lending regulations for condos is expected to accelerate the trend, according to NAR's Cororaton. However, she notes the COVID-19 pandemic and shutdown has affected condo sales, which could also affect appreciation rates. 
Clemens also says condos may be a good buy in markets where rents are high. For example, in downtown Dayton, Ohio, a one-bedroom, one-bath apartment can rent for $1,200 a month, she says. But a $125,000 condo with a monthly HOA fee of $250 would cost $1,111 a month including mortgage, interest, taxes and insurance (based on a 5 percent down payment and a loan at 4 percent interest). And because the market is hot, resale value is high, she says. In a slower market, she adds, resale might not be as good, which is worth bearing in mind if the owner plans to sell within three years.
Condo vs. House: Resale Value
The median price of an existing condo increased 51 percent from 2012 to June 2020, compared to a 67 percent increase for an existing single-family home or townhouse. — National Association of Realtors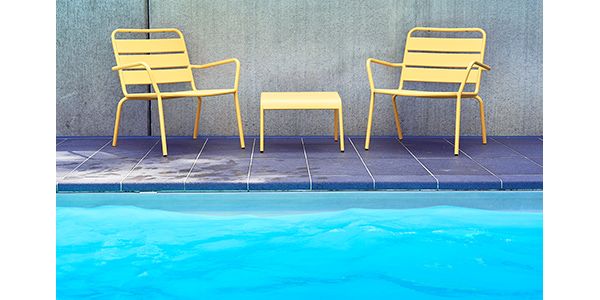 Three bedrooms, 2½ baths — but no one to call when things break


Andrea Zavala Canfu and her husband, Gonzalo Garcia Luna, lived in a three-bedroom condo in Dayton for almost six years before having two children and moving into a 3,000-square-foot, three-bedroom, two-and-a-half-bathroom house with a good-sized yard. Zavala Canfu says that she still yearns for the hassle-free condo days when she could call the condo management company to take care of problems on their unit's exterior.
"We're in a house now, and we just found out that we don't have any electricity in the outside outlets," she says. "It's not an urgent matter, but it's something that we need to fix. And now we'll have to pay for it ourselves."
Heidi Schrock, a real estate agent in southwest Florida, says choosing condos or houses often comes down to the buyer's lifestyle. Recently, she helped a couple sell their 1,700-square-foot, three-bedroom, two-bath house in Port Charlotte and buy an 1,100-square-foot, two-bedroom, two-bath condo in Venice, closer to their jobs. "They're not even 25, but they found that was a lot of house for just them and their cat. They hated the commute, and they hated the upkeep on the house," she explains. Condos also often include complex-maintained amenities like a pool, gym and clubhouse — as well as an added sense of security and community, Schrock says.

The HOA replaced the roof, but then doubled fees


The shared costs of maintenance and repairs were a big reason Judi Brewer, a schoolteacher in Signal Hill, California, bought a condo in a 220-unit gated complex with a pool, gym and tennis courts 13 years ago. Her monthly fee was $280.
Her alternative would have been an older house, where the roof might have needed replacing before long — an expensive job she didn't want to take on by herself.
Brewer's HOA replaced the complex's roof shortly after she moved in — and fixed a leak in her ceiling when it rained. "The HOA also took care of the swarm of wasps that came through my patio — that was horrible!" she says. "Then I had a gas leak for 10 days, where I had no hot water, no gas for cooking. It was like I was camping. But they took care of that cost, too."
But recently, unexpected termite damage showed up in the complex's balconies, and the cost of replacing them drove her HOA fee to $588 a month — plus a yearly special assessment. She had hoped to retire in a year and stay in the condo, but the HOA fee is high for the area, so now she plans to move.
Rising HOA fees are a common complaint among condo owners.

— Stephanie Clemens, real estate agent in Beavercreek, Ohio
Karen Unger's rising HOA fees weren't the result of unexpected damage but of governance issues. A new condo owner who worked for an attorney moved into her complex and raised questions about its compliance with some building and HOA governance regulations, Unger recalls. Her HOA built a fence around the pool, brought in new accounting and maintenance people who were bonded and insured, hired a management company for $700 a month and put an attorney on retainer at $200 an hour, she says. The HOA board also decided to beautify the property. Her HOA fees went from $125 a month to $387 "and are going up again. Our reserves are almost sucked dry."
Clemens, the Ohio real estate agent, says that rising HOA fees are a common complaint among condo owners. Potential buyers should accept the fact that fees are likely to rise, she says, and check before buying to see how much money the HOA has in reserves.
"If the roof is 25 years old and it's a 20- to 30-year shingle roof, you need to ask yourself, 'Is there is enough money in the reserve to replace the roof if needed?'" she says. If not, fees will go up when it needs replacing.
Condo rules can put limits on kid visitors, pets, even paint colors


Condo owners also commonly agree to a shared set of rules governing things like design, landscaping, noise and visitors. Each HOA's restrictions are different. In many of Florida's 55-plus condo communities, "They don't want kids, so grandchildren are only allowed to visit a week at a time," says Schrock, the Florida real estate agent. Some are so serious about the age of their owners that they check birthdays, she adds. One client, she remembers, asked if the condo could be put in her husband's name, because he was 55; she was only 52. The rules said no.
Potential owners need to find out what those rules are, Clemens says. For example, if the HOA makes all the rules about landscaping, a condo might not be right for an avid gardener, she says. Or if design is important, it's good to know if "you can't paint your front door a color you want."
Even interior projects may need HOA approval. "It can be a pain," admits Unger. She wants to redo her bathroom but first needs to get permission to install an exhaust vent through the roof. That means getting the issue on the HOA's meeting agenda and making sure it's approved in time for her contractor.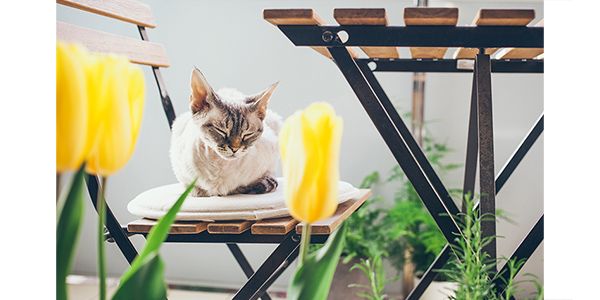 Even something as simple as putting a lock on her patio gate or planting something outside her patio needs a variance. If she gets a new cat, it will have to stay indoors, under the latest HOA rules; her current cat can go outside because it's grandfathered in under previous rules.
For people who need expenses to remain stable, or who want control over their front door and landscaping, or who value privacy, condos may not be a good choice, says Clemens. Condo living is a bit like the real estate market itself, she says. It depends on the individual and community. "If you're tired of renting because you can't make changes — you can't paint the walls or put up a mirror because it's going to make a hole in the wall — a condo could be a great move for you," says Clemens. "It's a first step in home ownership."
Things to Know When Considering a Condo
Due diligence — asking to see the HOA meeting minutes and annual report and calling the HOA's management company — can save a condo buyer from surprises later. According to Ohio real estate agent Stephanie Clemens, these areas are worth checking into.
Owner/renter ratio. Owners typically are more invested in the condo complex than renters. A ratio of 85-90 percent owner-occupied and 10-15 percent rentals is considered good.


Condo age. An older building due for renovations may mean higher fees down the line.


HOA fees. What they cover varies, from landscaping to cleaning the gutters to maintaining the pool and clubhouse. A history of big spikes over the inflation rate may be a red flag. Delinquent fee payments may be another, because all owners will be responsible for the arrears.


HOA reserves. Reserves cover both planned and unexpected costs. Having enough in reserve to cover all reasonable expenses is considered optimal; holding less than 70 percent of that may be a red flag.


Lawsuits. Is the complex involved in or facing litigation? Lawsuits run up costs.


Special assessments and loans. These are commonly tacked on to cover big renovations or unexpected repairs. A history of several special assessments in a short time may be a red flag. An HOA may also take out loans to cover repairs, and owners will be responsible for paying them back.


Month-to-month finances. An HOA's financial statements will show if fees are generating enough income to cover expenses.


Rules. Every condo association has its own. An HOA may limit the number of pets, an owner's ability to rent out the home, when an owner can throw a barbecue or string up holiday decorations. Fines can be levied when rules are not followed.


Insurance. Find out what's covered by the HOA's master policy and what is not. Typically, an owner is responsible for anything inside their unit. But in areas prone to disasters — earthquakes and fires in California, hurricanes in Florida, for example — HOA insurance may not fully cover a catastrophic event.


Responsibilities and governance. A complex's master deed and declaration of trust map out a condo owner's responsibilities versus the HOA's, as well as rules for governance, elections and the handling of complaints.

Written by
Julie McElwain
The information contained in this page is provided for general informational purposes only. The information is provided by Farmers® and while we endeavor to keep the information up to date and correct, we make no representations or warranties of any kind, express or implied, about the completeness, accuracy, reliability, suitability or availability with respect to this article or the information, products, services or related graphics, if any, contained in this article for any purpose. The information is not meant as professional or expert advice, and any reliance you place on such information is therefore strictly at your own risk.