Farmers Insurance agent Thomas Forsythe has worked in and around the Los Angeles suburb of Torrance, California, for nearly 30 years, so it's no surprise he has gotten to be friendly, even jokey, with area customers over time.
So when one longtime Farmers customer, an emergency room doctor, called Forsythe last year with startling news — "Some clown just rear-ended me!" — he assumed the customer was being sarcastic.

In fact, the doctor had been hit by a bona fide clown.
"The first thing we do when we get a call about an accident is make sure the customer is  okay," Forsythe says. "I made sure no one was hurt."
Then, he admits, he and the customer cracked up. Forsythe knew it was the perfect entry for the Claim to Fame contest.
Months later, Forsythe was notified that his submission was the grand prize winner and would be made into a national commercial. He was also invited to watch the commercial shoot on location. Forsythe, a Tenessee native who moved to Southern California in the late 1980s, is accustomed to seeing the occasional movie or TV shoot clog up a street. Still, he says he got a kick out of seeing a portion of the commercial filmed.
The biggest thrill: Meeting and getting his photo taken with J.K. Simmons, the Oscar-winning actor who plays University of Farmers® Professor Nathaniel Burke. "We talked for a while. He's a very nice guy."
Since then, the married father of three college-age kids has enjoyed recapping this funny-but-true tale. "I tell everybody at dinner parties about the commercial."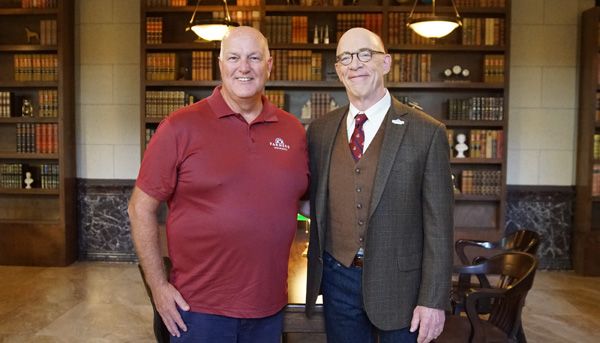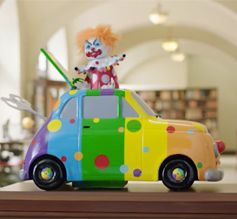 In 1991, 850 clowns
descended on the seaside
town of Bognor Regis in
England for their annual
convention — the largest
gathering of clowns
on record.
— Guinness Book of World
Records
Get a quote
Includes personal service from a Farmers agent.

Written by
John Griffiths
The information contained in this page is provided for general informational purposes only. The information is provided by Farmers® and while we endeavor to keep the information up to date and correct, we make no representations or warranties of any kind, express or implied, about the completeness, accuracy, reliability, suitability or availability with respect to this article or the information, products, services or related graphics, if any, contained in this article for any purpose. The information is not meant as professional or expert advice, and any reliance you place on such information is therefore strictly at your own risk.