Your typical 3 ½-year-old is easily distracted. Chasing butterflies. Spinning in circles. Running and shouting.
But there's a reason no one has ever used the word "typical" to describe Rickie Fowler.
Fowler, now a 29-year-old mainstay on the PGA TOUR, was all focus even at a young age when his grandfather, Yutaka, took him to the driving range for the first time. That's where he met the man who would change his life and help shape his swing for the next 19 years: Barry McDonnell.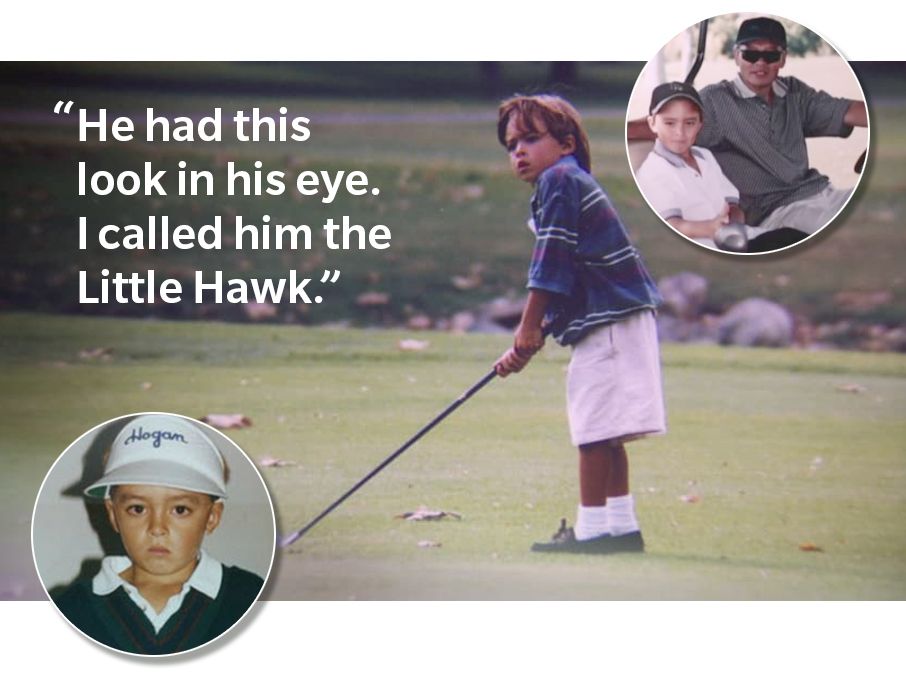 "He had this look in his eye. I called him the Little Hawk," McDonnell shared in an interview he gave in 2009. McDonnell was a driving range pro at Murrieta Valley Golf Range near where Rickie grew up in Southern California. "He couldn't wait to get started. He marched right out to where we were going to hit shots and was ready to go with no distractions. He would hit a 5-wood to the pitching green, about a 60-yard carry. He was quiet. He didn't talk a lot, but neither did I."
During that time, Fowler honed a swing unlike the arc traditionally taught, but it was clearly effective. Fowler had a flatter takeaway, hands close to the body, resulting in more of a figure-eight swing path. It was a habit he learned early, perhaps from using full-size clubs even as a small boy — first his mother's driver, then his father's as he got older.
That swing served Rickie well in high school and then as the nation's top amateur player at Oklahoma State.
A Bold Beginning
Fowler turned pro in 2009, and quickly made an impact, winning the PGA TOUR Rookie of the Year for the 2010 season. The prevailing theory was that he was a flashy dare-devil. A hot shot, go-it-alone amateur. The assessments may have been true when it came to his bold (read: orange) fashion choices, a long hairstyle rarely found on a pro golf course, and even his participation in a viral music video. But that alter ego did not follow him to the golf course. Even in his early 20s, he was always a bit of a thinking man on the golf course and that, too, was thanks to McDonnell.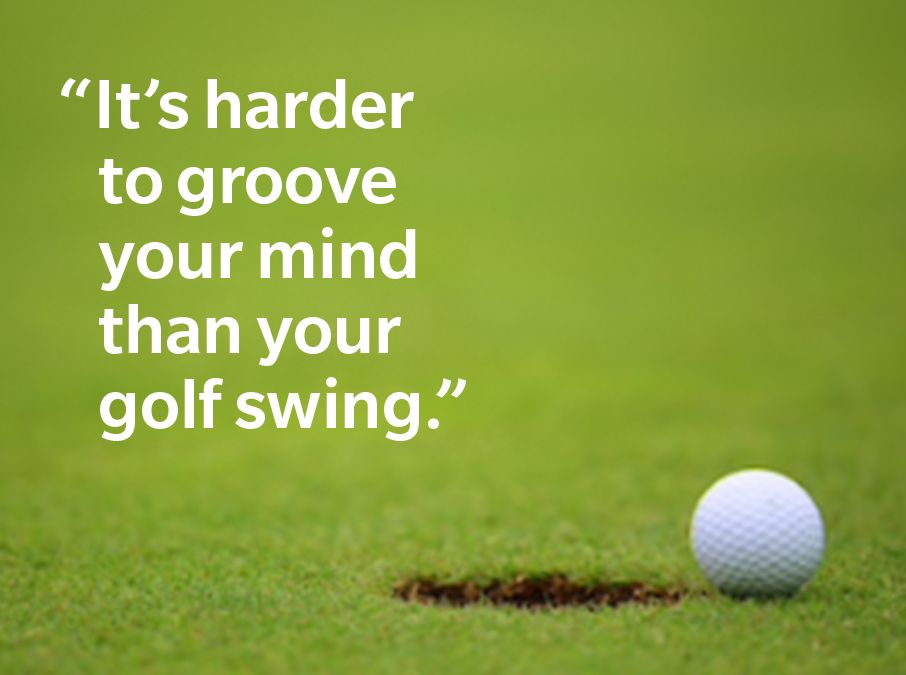 Once Rickie was clearly on his way to becoming a noteworthy player, McDonnell didn't fuss as much with the mechanics of his swing. Instead he focused on the mechanics of the mind. The coach's philosophy: "It's harder to groove your mind than your golf swing."
McDonnell passed away in 2011, Fowler's second year as a pro. For years after McDonnell's death, Fowler experienced some struggles with his game. When he walked off the 18th green Friday of the 2013 Open Championship at Muirfield, and posted rounds of 78 and 76 missing the 36 hole cut, he was lost.
At the suggestion of his caddy, Joe Skovron, the two summoned Butch Harmon, a legendary golf instructor (and former pro) who has coached some of the biggest names in golf, including Tiger Woods, Phil Mickelson and Dustin Johnson. Harmon and Fowler had spent a good deal of time around each other in practice round matches with other players, but the two had never formally discussed Fowler's game or golf swing. McDonnell's death left a void — of a coach, friend, elder counselor and mentor — that could never be filled. That same evening, Butch stepped into Rickie's world and his influence has left an indelible mark on Rickie's game.
A New Swing Takes Shape
It's not uncommon for players to change their swing in the course of a career.
Harmon's goal for Fowler was to simplify his movements. They worked on timing, starting the swing by moving the clubhead away from the ball first, letting the toe lead and doing so deliberately for the first 12 inches or so of the backswing. This adjustment allowed Rickie's club to keep pace with his body turn, instead of getting left behind the way it did when he dragged the handle back early in the swing. The result: He no longer needed to re-route the club on the downswing, making it easier to achieve consistent ball-striking.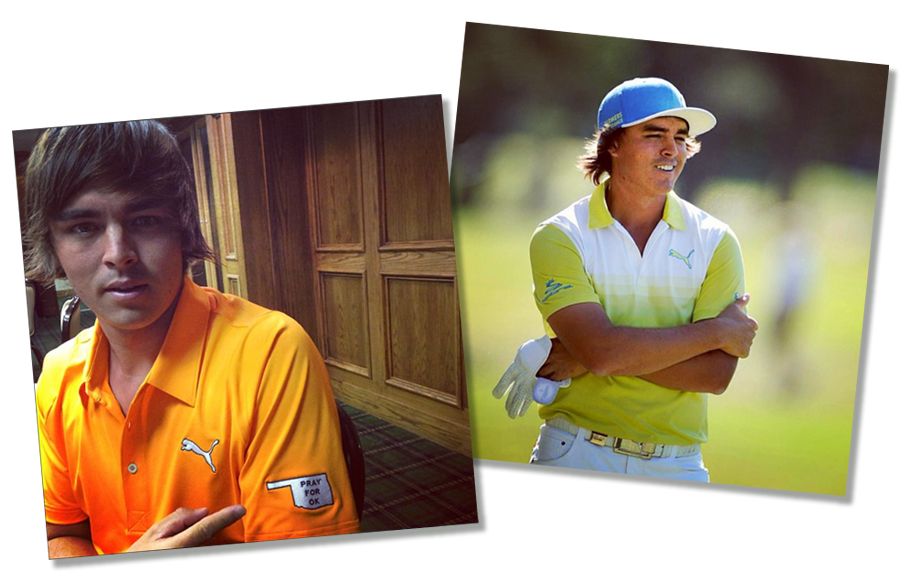 To put it simply, Harmon wanted to turn that old figure eight into an oval.
It worked almost immediately. Fowler finished among the top five in all four majors in 2014, a feat that had previously only been accomplished by Tiger Woods and Jack Nicklaus.
Building on his 2014 season, Fowler followed up with three wins in 2015. The highlight was THE PLAYERS Championship, where he played the final six holes of regulation in six under par. The performance included an incredible "eagle-birdie-birdie" finish on holes 16-18, a closing stretch that regularly decides the tournament and is highlighted by the famous island green par-3 17th hole. In a three-hole playoff with Sergio Garcia and Kevin Kisner, Fowler again birdied 17. With Garcia eliminated after three-hole, Fowler and Kisner went back to 17. For the third time in a day, Fowler birdied the island green to claim the biggest victory of his career. He would go on to win the Aberdeen Standard Investments Scottish Open on the European Tour that summer, and secured another win at Dell Technologies Championship during the FedExCup Playoffs.
Despite the uptick in success, Fowler didn't stand pat with his new winning swing — he kept tinkering. He had always primarily been a drawer of the ball, but around 2017, he started playing a fade off the tee to find more fairways.
It is often said golf is a game of inches. Fowler used a 44.5-inch driver his entire career, but when he won the Honda Classic in 2017 (his most recent win), he cut an inch off, using a 43.5-incher. It worked. He was more accurate off the tee, but kept the same distance.
The Benefits of Experience
As with almost every line of work, pro players get better with experience. Talent and confidence can help set you up for success, but masterful skill takes time. That's why the average age of a winner in the four major events – The Masters, U.S. Open, Open Championship (British Open) and PGA Championship – is 32 years old. Fowler still has three years to beat the curve and hold that first, coveted major championship trophy.
"I have experience now that I didn't have at 22, and I trust I will continue to get better and smarter in future years..."

- Rickie Fowler
Experience has changed Rickie — his swing, the hair, his strategy for that major trophy. But some things will never change.
Rickie will always wear orange on Sundays. He'd almost always rather be fishing. And he'll always remember his roots. Fowler need only look at his left wrist where a tattoo of McDonnell's signature serves as a reminder. A calming callback to those days back on the driving range in Murrieta when the Little Hawk flew right beside McDonnell hitting balls until dusk.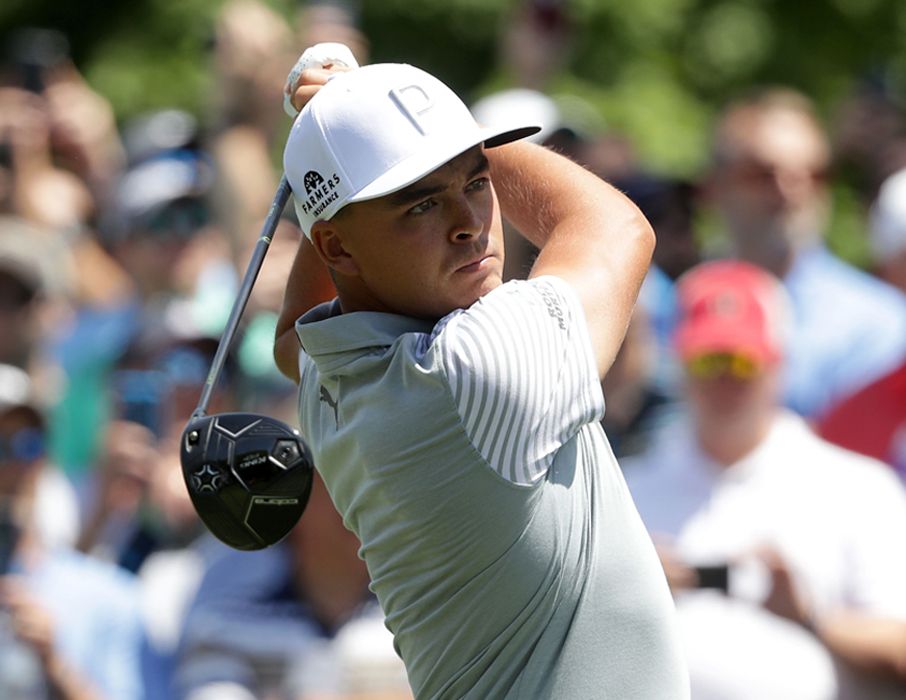 Written by
Shad Powers


The information contained in this page is provided for general informational purposes only. The information is provided by Farmers® and while we endeavor to keep the information up to date and correct, we make no representations or warranties of any kind, express or implied, about the completeness, accuracy, reliability, suitability or availability with respect to this article or the information, products, services or related graphics, if any, contained in this article for any purpose. The information is not meant as professional or expert advice, and any reliance you place on such information is therefore strictly at your own risk.