When he dropped the engagement ring, Rohit Chander-Narula heard three metallic clinks as it bounced across the wooden slats of the bridge.  After that came the sound of it rolling, followed by momentary silence.
Then, a tiny splash.
It was a Friday afternoon in November 2016, and Chander-Narula was proposing to his girlfriend, Jasleen. The Los Angeles native had taken her to the Venice canals, a picturesque network of small waterways a few blocks from the beach. He'd brought along two buddies to help—one to play music as he got down on one knee, the other to take photos.
"My friends know I'm kind of a careless person—they expected me to do something like this," the 28-year-old says. In fact, an hour before the proposal, his friends had joked that Chander-Narula was such a klutz that he'd probably drop the ring into the canal as he tried to propose. "I didn't even have insurance on the ring."
When Jasleen realized what happened, she was good-natured but heartbroken. One of the friends hopped into the cold, brackish water to search for the ring but had no luck finding it. The canal was more than four feet deep, and it was impossible to see the bottom. Desperate, Chander-Narula decided to look online to find someone who could help.
That's how he met Stan Ross.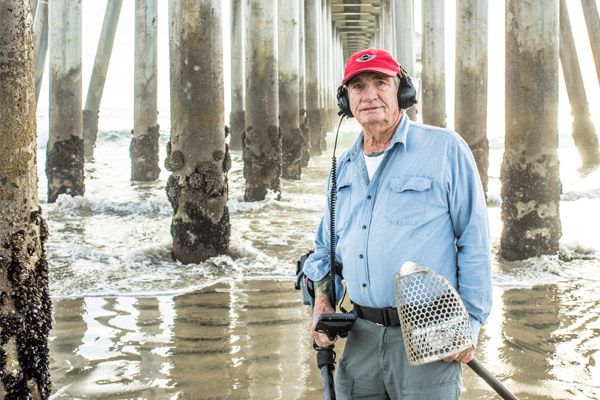 Not sure it's covered?
Talk to a Farmers agent about homeowners insurance coverage.
Ross is a 75-year-old retiree who finds things for people. Specifically, he finds valuable metal objects with his collection of metal detectors. When Ross got the call from Chander-Narula, he was at his home in Newport Beach—an hour's drive without any traffic but significantly longer on a busy Friday afternoon. But Ross hopped in his car and reached the canals by 5:30 p.m.
Soon Ross was in the chilly water, metal detector in hand, pausing his search only long enough to get back in his car to warm up. After hours of searching, however, he had come up with nothing but coins and bottle caps—the bane of anyone searching for metallic valuables. Chander-Narula assumed the ring was gone forever and attempted to pay Ross $100 for the trouble. Ross refused it.
The next day, without Chander-Narula's knowledge, Ross returned to the canals and spent about five more hours in the water searching for the ring. Still no luck. On Sunday, he returned a third time. This time, he found it. An hour later, he was handing the ring to a delighted Chander-Narula, who insisted on giving Ross a few hundred dollars as thanks.
"It's awesome; it's addictive," Ross says of finding rings for people—something he's done about 225 times. "They don't know where to turn. A lot of the time they tell me I'm their last hope."
"[People who have lost rings] don't know where to turn. … they tell me I'm their last hope."
Ross is part of a nationwide network of people known as the Ringfinders, hobbyists who use their metal detectors to help people like Chander-Narula. Ross' territory spans from San Diego to Malibu, one of the most densely populated 150-mile stretches of beach in the world. A lot of rings get lost in all that sand, and Ross has no shortage of people calling him for help.
Ross bought his first metal detector in 1970 after he became fascinated watching others use the devices on the beach. He paid $160 for it, a fortune for someone making just $7 an hour at the time, but Ross has always been intrigued by gadgets. He says he still vividly remembers buying his first tape recorder, microwave and VCR. He even played on a Segway polo team—yes, it's a game of polo with the players on Segways instead of horses—with Apple cofounder Steve Wozniak for a few years.
Ross worked as an electrician on construction sites for most of his career, and, for a decade, he ran a restaurant in Honduras. But metal detecting consumes the retiree's time now, so much so that he says he doesn't like to leave the house because he fears he'll miss a call from someone who needs his help.
Ross can tell what metal a ring is primarily composed of simply by the sound his metal detector makes when it passes over it. White gold and platinum, he says, are the most difficult to detect. Regular gold sounds just like a pull tab from an aluminum can, so unfortunately Ross digs up plenty of those, too.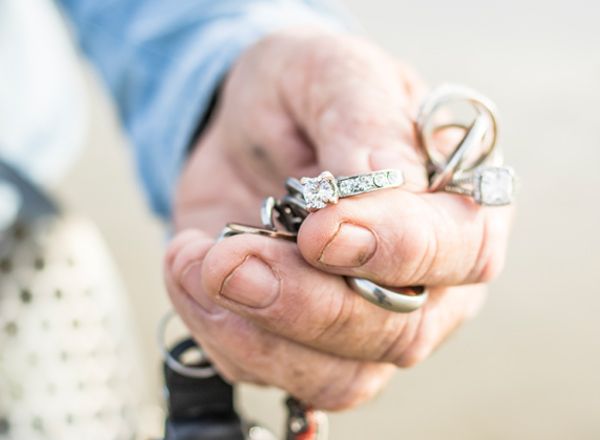 When he goes out on a call, Ross typically brings three or four detectors, but he has far more in his collection. His most expensive detector cost more than $3,000. He has small handheld detectors that are great for getting into small places, and an endoscope-style detector that attaches to his phone for really small spaces. He has four waterproof detectors, including one that can plunge to a depth of up to 200 feet, but Ross rarely attempts to use it in water more than waist-deep. Once water gets up to about shoulder level, he says, it's all but impossible to find items on the bottom.
Ross says he has found rings worth more than $50,000, yet he never asks for payment beyond gas money.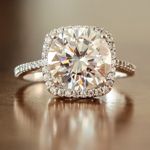 Loose ring?
Cold weather can make fingers constrict and loosen the fit of a ring. For a quick fix, consider applying a bead of food grade silicone along the inside of the band for a temporary, easy-to-remove ring guard.
"I used to refuse rewards," he says. "Then I realized people want to show their gratitude, and it's kind of a slap in the face to refuse what they offer. Plus, I bring four detectors and 40 years of experience, so I don't mind a little compensation. But I leave the amount up to them. I guess I'm not a good businessperson." He won't reveal the amount of his largest reward.
Although he lives by the beach, Ross is also equipped to search in the snow. Once, a woman called him and said she thought she'd lost her ring while having a snowball fight with her daughter in the mountains outside of LA. She sent him a link to a pin in a Google map and texted him pictures of the general area. Ross drove there by himself to search. Remarkably, he found the ring in just 45 minutes—which was lucky, because he had forgotten to bring cold-weather gloves.
"This is one of the most exciting things I've ever done," Ross says. "There's a lot I could do in my retirement, but helping people is really fun."
He sometimes gets calls from people who want him to search for lost items inside their homes, but interference from household electronics and nails in floorboards make this type of search nearly impossible. He's also often asked to sweep yards looking for rings that people say (at least initially) they lost while doing yard work. About one out of every 10 times, that's not the full story.

"People will lie at first and say they dropped it in the backyard, but I can tell as I'm listening to their story that isn't the case," he says. "Eventually, some will admit they threw it in anger."
Al Shaffer lost his ring in soccer, not anger. The Los Angeles lawyer and father of three coaches his son's club team, and he takes annual certification classes that involve on-the-field drills. It was after one of those drills, on a hot July day in 2016, that Shaffer realized his wedding band wasn't on his hand. He looked for it on the sprawling athletic field, but it was no use.
"I'd been married 17 years, and it was my original ring. I was sick about it losing it," Shaffer says. He spent the next week searching his home, his car—anywhere the ring might have been. Nothing. As a last resort, he went online to see if he could rent a metal detector. Instead, he found Ross.
The pair met at the school early in the morning only to find the gates locked and the grounds entirely surrounded by a six-foot security fence.
"Stan basically looks like a real-life version of the guy from the movie Up," Shaffer says with a laugh. "But when he approached the fence, he was like a cat. He hopped right over, and then he was the one coaching me, telling me where to put my feet as I struggled over."
After a few hours of searching, Ross found the ring.
"This is one of the most exciting things I've ever done," Ross says. "There's a lot I could do in my retirement, but helping people is really fun." He pauses for a moment and laughs, remembering the stories he's just been telling about spending hours under a hot sun and in freezing-cold water. "Well, I don't know about fun. It's a high. It's exciting. It's rewarding in a lot of different ways."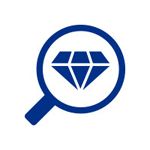 Valuable jewelry should be appraised at least every two to four years to understand its fair market value. If the value changes, notify your insurance agent to discuss coverage.

Written by
Ky Henderson

The information contained in this page is provided for general informational purposes only. The information is provided by Farmers® and while we endeavor to keep the information up to date and correct, we make no representations or warranties of any kind, express or implied, about the completeness, accuracy, reliability, suitability or availability with respect to this article or the information, products, services or related graphics, if any, contained in this article for any purpose. The information is not meant as professional or expert advice, and any reliance you place on such information is therefore strictly at your own risk.