When Bakersfield, California, firefighter Matt Smith pulled a Shih Tzu's limp body from a burning home in July 2017, he had no way of knowing that the work of two local Girl Scouts was about to save the day.
The Shih Tzu was unresponsive and panting heavily when Smith carried the dog outside the smoke-filled home. He laid the dog on the ground and immediately strapped a specially-designed pet oxygen mask around its snout to administer oxygen.
That pet oxygen mask? It was a gift to the fire department from 12-year-old friends Hailey Amos and Kylie Greene.
In 2015, the two Girl Scouts embarked on a mission to earn the coveted Silver Award—the highest award given to Girl Scout Cadettes. The Troop 376 duo started a local fundraiser selling T-shirts to raise money for pet-sized oxygen masks to donate to the local fire department. The fundraiser raised enough money to supply every fire truck in Bakersfield with mask kits, which cost around $90 each.
"We just really love animals and wanted to help, because we knew the oxygen masks were needed," says Amos.
These resuscitation masks, which connect to tanks that pump oxygen into the lungs, are vital to fire rescue units for victims of smoke inhalation. Masks for humans are pear-shaped to fit over the nose and mouth, while these smaller, round animal oxygen masks are designed to fit snugly around a dog's snout or a cat's face.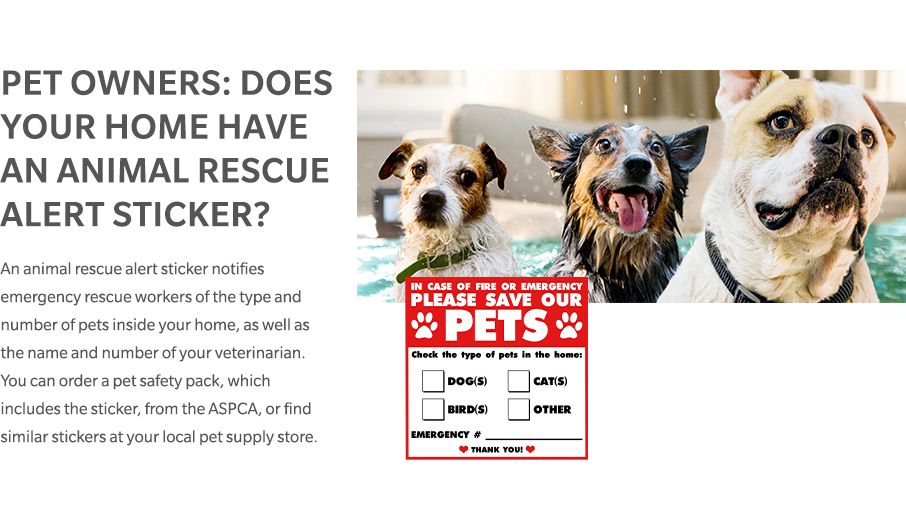 Transcript[TXT]
The July 19, 2017 rescue
For homeowners Jeff and Susan Garnett, the small mask made a huge difference. On the day of the fire, Garnett raced home from work to find fire trucks flanking his home, smoke billowing from broken windows and the roof completely charred. Jack, Garnett's beloved 5-year-old Shih Tzu, was nowhere in sight.
"Six firetrucks, people everywhere. I'm looking for Jack, but they hadn't found him yet. It was a frantic moment," Garnett recalls. "All of a sudden I hear, 'They got Jack! They got Jack!' I ran over, and the fireman was carrying him out of the house."
Fireman Smith had volunteered to go back into the home to search for Jack after Garnett mentioned the dog's favorite spot in the house.
"I looked behind the couch in the living room and immediately located Jack," Smith recalls. "Jack appeared pretty lifeless but I just knew that he wasn't dead."
Garnett remembers the helpless feeling, seeing the firefighter carrying Jack out of the house. "He was breathing heavily, but very limp. They laid him on the ground, and his tongue was hanging out."
Smith strapped the pet oxygen mask around Jack's face—the first time he'd ever used one. For a few tense, anxious minutes, Smith says he wasn't sure if Jack would recover. Bakersfield Fire Battalion Chief John Frando, who shot video of the rescue, says he stopped recording at one point, when it seemed the injured pet wouldn't regain consciousness.
A groggy, confused Jack eventually opened his eyes and wobbled to his feet. The dog spent a few days with a local veterinarian for treatment and observation before being reunited with the Garnetts.
The first few nights were rough, but Jack made a full recovery in the following weeks.
"He's bouncing around like the old Jack," says Garnett, who hosted a reunion for Jack, the fireman who rescued him, and the Girl Scouts who made it all possible.
His home is under renovation and things are slowly returning to normal, but Garnett says the two Girl Scouts' work has had an amazing ripple effect. The video of Jack's rescue went viral, and Frando says he's been busier than usual providing information to people who have contacted the department about supplying their local first responders with pet oxygen masks.
"Our first responders go inside, find their pets and treat them," says Frando. "That's something we have the capability to do now thanks to the donation from Hailey and Kylie."
Amos and Greene earned their Silver Awards in August 2017.
Common Causes of pet-related fires: electrical cords, candles, fireplaces, gas stoves, electrical blankets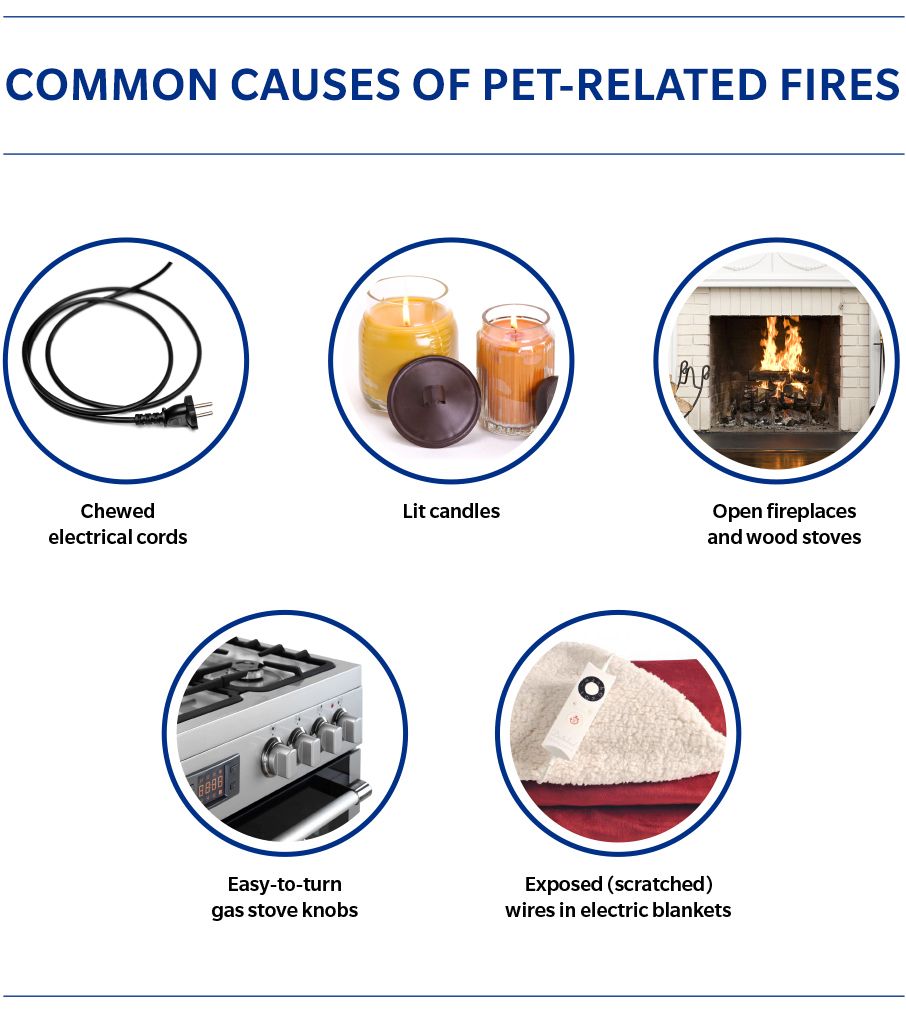 PET FIRE SAFETY TIPS
Around 700 fires per year are caused by pets or wild animals, according to the National Fire Protection Association (NFPA), which recommends these precautionary measures to help prevent pet-related fires in your home.
Pets are naturally curious, and may accidentally bump into, turn on or knock over cooking equipment. Keep pets away from stoves and countertops.


Keep pets away from candles, lamps, and space heaters.


Use a metal or heat-tempered glass screen on a fireplace and keep it in place.


Keep pets away from a chimney's outside vents. Maintain a "pet-free zone" of at least 3 feet (1 meter) away from the fireplace. Remember: glass doors and screens can stay dangerously hot for several hours after the fire goes out.


Some pets are chewers. Watch pets to make sure they don't chew through electrical cords.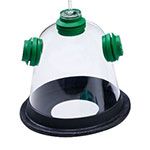 Contact your local fire department to find out if their emergency equipment includes a pet oxygen mask kit.

Written by
Andrew Paul

The information contained in this page is provided for general informational purposes only. The information is provided by Farmers and while we endeavor to keep the information up to date and correct, we make no representations or warranties of any kind, express or implied, about the completeness, accuracy, reliability, suitability or availability with respect to this article or the information, products, services or related graphics, if any, contained in this article for any purpose. The information is not meant as professional or expert advice, and any reliance you place on such information is therefore strictly at your own risk.