Farmers Careers
Farmers employees have the opportunity to build their career with help from our extensive resources, full suite of benefits and inclusive culture. Explore open jobs today!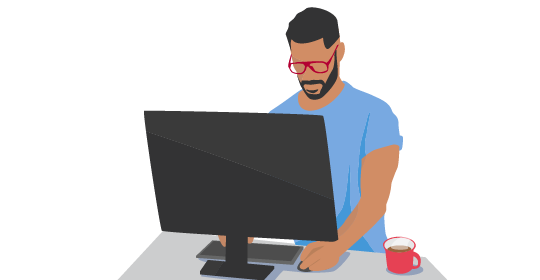 At Farmers Insurance, our employees set the tone, drive our strategy and create world class customer experiences. Our employees also help make Farmers one of the largest insurers of vehicles, homes and small businesses in the United States.
We're continually looking for new people to join our team.  If you're a proactive selfstarter who wants to work on innovative, meaningful projects that make positive impacts on customers and communities, take a look at what working at Farmers could mean for you. Then, find the job that fits your career ambitions and apply.
Explore Farmers' Employer Brand Playbook
This interactive, visual guide outlines the benefits, tools, programs and more that influence our award-winning culture and help make Farmers a certified Great Place To Work ®
Click here to download the Playbook PDF!
Please note: The Playbook PDF has interactive elements. For the best experience, open the PDF in Adobe Acrobat, not in a web browser. You can download Adobe Acrobat for free here if you don't already have it installed.
Farmers promotes a healthy work/life balance allowing you time to relax, recharge, and spend time with family and friends. We provide eligible employees with 19 to 34 paid days off based on your tenure with the company. In 2022, Farmers observes 9.5 paid company holidays.

Farmers offers a comprehensive benefits package that includes:
Medical
Dental
Vision
Health Savings Accounts and Flexible Spending Accounts
Life and Accident Insurance
Short and Long Term Disability
Wellness program including biometric screenings, flu shots, and employee assistance program (EAP)
Farmers focuses its charitable efforts on disaster resilience, including preparedness, response and recovery. Make a difference through company-sponsored activities in your community. Your volunteer hours can also earn you rewards to donate to the eligible charity of your choice.
Your career is in your control, and Farmers invests in your development with on-the-job learning and mentorship opportunities. The Farmers Tuition Assistance program can help eligible employees reach their educational goals.
It's important to plan for the future. Eligible new employees can join Farmers competitive 401(k) Savings Plan immediately. The company matches your contributions dollar for dollar, up to 6% of your eligible pay, and the company match is vested immediately. Additionally, Farmers makes an automatic 4% base company contribution to the 401(k) Savings Plan based on your eligible pay. The 4% base company contribution has a three-year vesting period and is in addition to the plan's company match amount.
Spring is an exciting time at Farmers because it's when eligible employees receive a bonus for their hard work! The financial incentive is linked to individual and company performance, and designed to motivate and reward employees for their contribution towards the company's success.
What does it mean to work at Farmers? Farmers employees are part of something bigger and do work that truly matters — take a peek.
Farmers offers more than an internship or entry-level job. We provide a challenging and rewarding environment where you can thrive. And our development resources, and growth opportunities can help you establish a real career.
We've spent over 90 years putting customers first — personalized attention is a hallmark of the Farmers experience. Learn more about Farmers' companies. 
Farmers is committed to ensuring our hiring information is accessible to people with disabilities. If you are having difficulty accessing hiring information on our site due to a disability, please contact us at careers@farmers.com and we will be happy to provide the information to you through alternative means.

Farmers is an Equal Opportunity Employer. The Company does not discriminate in any employer/employee relations based on race, color, religion, gender, sexual orientation, gender expression, genetic information, national origin, age, disability, marital status, military and veteran's status, or any other basis protected by applicable discrimination laws.