Farmers Careers
Farmers employees have the opportunity to build their career with help from our extensive resources, full suite of benefits and inclusive culture. Explore open jobs today!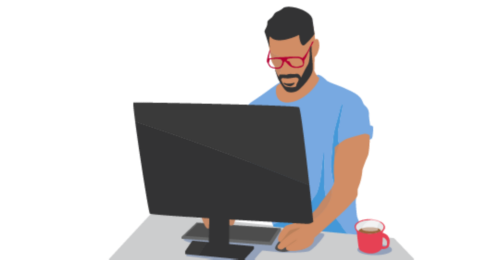 You may recognize Farmers Insurance® as the brand that knows a thing or two because we've seen a thing or two. However, there's so much more to discover about life at Farmers beyond our catchy commercials.
At Farmers, our ambition is to deliver peace of mind, innovating for customers whenever and wherever they need us. For more than 90 years, this mindset is what has helped make Farmers one of the largest insurers of vehicles, homes and small businesses in the United States.
We're dedicated to nurturing a diverse and inclusive culture and giving back to the communities we serve. And the best part is, we're always searching for talented people to join our teams, with opportunities in IT, Claims, Sales, HR, Marketing, and more. We have many remote and hybrid roles. Plus, we offer an inclusive suite of benefits to support our employees across various stages of life and career.    

If you're passionate about innovation, customer service, community impact, and a workplace that encourages you to bring your whole self to work, find the Farmers job opening that fits your ambitions and apply today.
Explore Farmers' Employer Brand Playbook
This interactive, visual guide outlines the benefits, tools, programs and more that influence our award-winning culture and help make Farmers a certified Great Place To Work ®
Click here to download the Playbook PDF!
Please note: The Playbook PDF has interactive elements. For the best experience, open the PDF in Adobe Acrobat, not in a web browser. You can download Adobe Acrobat for free here if you don't already have it installed.
Farmers knows the importance of a healthy work-life balance – that's why eligible employees receive 19 to 34 days of paid time off each year based on their time with the organization. Farmers also observes an average of 9.5 paid holidays per year. Employees can use this time to recharge and help support physical, emotional, and mental balance.
While Farmers diligently serves the ever-evolving needs of our customers with innovative products and services, we also focus on fostering a workplace that supports the growth of our people and empowers them to thrive in their roles.
Farmers recognizes that our employee group is broad and diverse and knows benefits are not one-size-fits-all.  We offer a comprehensive benefits package that aims to support the health and well-being of all eligible employees across various stages of life and career, including:

Medical options – Both national and regional plans are available
Dental options
Vision options
Health Savings Account – Includes an annual Farmers contribution when employees make a minimum contribution
Flexible Spending Accounts
Life and Accident Insurance
Short- and Long-Term Disability, including Paid Parental Leave
Teladoc – 24/7 access to board certified physicians and licensed mental health therapists either online or telephonically
Corporate initiatives focused on promoting mental and physical well-being 
Mindfully Fit – Focused on promoting mental health and well-being by highlighting resources and support available at Farmers
Farmers Fit – Focused on promoting total wellness, including physical and social well-being
An Employee Assistance Program (EAP) with mental health services and other resources
Well-being programs, including virtual fitness classes, wellness challenges, Headspace meditation program and more!
Working parents and growing families have unique needs that Farmers is proud to help support by offering:
10 weeks of 100% paid Parental Leave to eligible employees who become new parents through birth, surrogacy, or legal adoption
Maven Milk ® refrigerated breast milk shipping services for eligible employees who travel
Adoption assistance of up to $5,000 for each eligible legal adoption
Bereavement policy that includes pregnancy loss
Other family-focused benefits that include (limitations and eligibility requirements may apply) Infertility benefits, Transgender Services, and Applied Behavioral Analysis (ABA) Therapy
Farmers focuses our charitable efforts on disaster resilience, including preparedness, response, and recovery thanks in part to a suite of nonprofit partners. We encourage all employees to volunteer and engage in meaningful service that makes a positive impact on local communities – that's why volunteer hours can earn rewards to donate to their choice of eligible charities! 
Time spent with Farmers can be more than a job – we want to help employees build their career! We combine resources, support, and internal career growth opportunities so employees can develop professionally. From educational courses at our award-winning University of Farmers, to our Tuition Assistance Program, to enterprise mentorship opportunities and free LinkedIn Learning subscriptions, Farmers is a place to grow.
It's important to plan for the future. Eligible new employees can join Farmers competitive 401(k) Savings Plan immediately.  Farmers matches eligible employees' 401(k) contributions dollar for dollar, up to 6% of eligible pay. Additionally, Farmers makes an automatic 4% base company contribution to the 401(k) Savings Plan based on the employee's eligible pay. The 4% base company contribution has a three-year vesting period and is in addition to the plan's company match amount. Essentially, by contributing 6% Farmers gives 10% - meaning employees can save 16% of their salary for retirement!
Employee incentive opportunities
All Farmers employees are eligible to participate in a variable incentive compensation plan. The majority of employees are eligible to participate in our annual incentive plan, which is linked to a combination of individual and company performance and is designed to motivate and reward employees for their contributions towards Farmers success.
Farmers also recognizes that our incredibly talent employees have incredibly talented friends and family. That's why eligible employees can refer qualified candidates to our organization and may be eligible for a referral award.
Our field of work is naturally focused on helping others through hard times, but we don't stop at just completing our day jobs. Farmers also opens the door to employees to be a part of something more. Through charitable donations and various employee programs that encourage meaningful service and volunteer work, we're able to make giving back an even greater foundation of our culture.
Farmers offers more than just your typical internship or entry-level job. We offer a challenging and rewarding environment where employees can thrive. With our development resources and growth opportunities, Farmers can help employees as they establish their careers.
We've spent over 90 years putting customers first — personalized attention is a hallmark of the Farmers experience. Learn more about Farmers. 
Farmers is committed to ensuring our hiring information is accessible to people with disabilities. If you are having difficulty accessing hiring information on our site due to a disability, please contact us at careers@farmers.com and we will be happy to provide the information to you through alternative means.

Farmers is an Equal Opportunity Employer. The Company does not discriminate in any employer/employee relations based on race, color, religion, gender, sexual orientation, gender expression, genetic information, national origin, age, disability, marital status, military and veteran's status, or any other basis protected by applicable discrimination laws.