Ready for an Internship at Farmers®?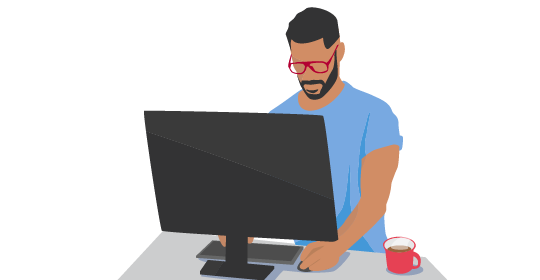 Farmers is looking to add top talent to our organization every day! Farmers internship program offers career-building experience with an industry-leader and a growing brand. Interns handle real projects and start building their resumes with solid credentials. They also receive feedback from an assigned mentor who works to enhance development. Interns spend time developing skills to help them succeed in their areas of interest—think: claims, finance, marketing, underwriting, sales, or IT. You could have the opportunity to apply your academic knowledge to a variety of business assignments. The ideal intern experience? We think so!
Here's What Some of Our Interns Have to Say
Am I eligible to apply for a Farmers internship?
You can submit an application if you're a current undergraduate or graduate student. Rising juniors and seniors that have a graduation date within 12 months preferred. 
How do I apply for an internship?
To apply for an open intern position and learn more about it, please search for openings and apply here. If positions that match your background and experience aren't currently open, you can create a profile and attach a resume for future openings.
How long is the internship?
Internships are typically a 10 to 12 week program.
Is the internship full-time or part-time?
Most internships are full-time, 40 hour work weeks.
Will I get paid as an intern?
Yes, all of our interns are paid! 
What are some of the perks?
You'll have access to our office amenities, which could include a gym, cafeteria and more depending on your location. You'll also get to know your fellow interns and employees through social events, executive Lunch and Learns, and campus activities.
Important dates:
November-April – Internships appear in job search
Mid-June – Most internships start
Mid-August – Most internships end