They all had good careers, but they wanted something more — or different — and each had a genius idea: an online exotic flower delivery service, a keto bread company and a made-in-the-USA, field-to-bedsheet business. Now their companies are all at various stages of success, and the realities of building a startup have dimmed their starry eyes just a bit. Here, the entrepreneurs have a chat with their startup selves and share the wisdom of hindsight about the ups and downs of building their businesses.
This flower company bloomed — until storms snowed in the Valentine's Day bouquets

Company: The Bouqs Co.
Cofounder: John Tabis, 42
Startup pitch: Bring delight back into sending and receiving flowers
Year founded: 2012
Headquarters: Marina del Rey, California
Reach: 62 million stems delivered
Funding: $54 million
Growth: 150% year-over-year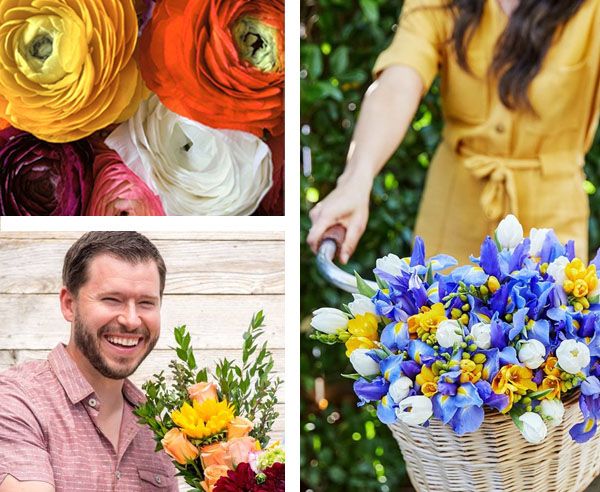 WHEN JOHN TABIS was studying finance at Notre Dame and fronting a '90s pop-rock band named Sexual Chocolate with his college roommate, selling exotic flowers was definitely not in his 10-year plan. In fact, he admits that before he cofounded Bouqs, his knowledge of flowers ranged somewhere between nil and "that's a daisy, right?" But he did know the power of a bouquet arriving at the door.
After working for a large management consultancy and then on consumer and brand marketing strategy for Disney, ESPN and Marvel, Tabis reconnected with his old bandmate and roommate, Juan Pablo Montúfar, who was working at a flower farm in his native Ecuador. That's when the idea of delivering fresh-from-the-farm flowers to consumers — at an affordable, transparent price — started taking shape.
At first, Tabis and his small team held onto their full-time jobs, working nights and weekends as Bouqs was starting to sprout. "That was the company for the first nine months. Me and a rag-tag group of folks."
His vision was always big: Eleven months after launch, he pitched Bouqs to the reality TV show Shark Tank — and was rejected. But Shark investor Robert Herjavec later reached out to him about flowers for his own wedding, after experiencing the sticker shock of shopping for a wedding florist — and eventually became an investor. Bouqs is now an 80-person operation sourcing flowers from farms around the world.
Notes to My Startup Self (circa 2012)
Your Company Isn't You — It's What You Do
I know you treat this company like it's your baby, but it's not. It's a job. When you're so deep in the work, it's easy to take everything personally. It may drive your success, but it also affects your happiness. You can own the failures — like the time you spent months planning a new shipping system, and an entire year on execution, only to have to scrap the whole thing when it didn't land well with the business or consumers. But your happiness is tied to a lot of things you can't control. What's most important is to be flexible and learn as you go. No one will ever make all the right decisions or do everything right.
Go All-in When You Must
Don't ever forget Valentine's Day 2014. A slew of your packages got stuck in snow and ice. You and your tiny team worked nonstop 20 hours a day for two days, keeping an onslaught of new customers up-to-date on delays. In the throes of it, you didn't know if you were up to it, physically or emotionally, or if the company would make it financially. Looking back, it's clear that instead of focusing on how overwhelming something like this can be, it's important to focus on immediate needs, put one foot in front of the other and grind through. In the end, the holiday turned out pretty well. And now you know how to anticipate weather problems and staff up at busy times.
Hiring Your Mom Was One of Your
Best Moves
You let your 70-year-old mom run customer service from her home in Pennsylvania, and it becomes a highlight of the company journey for you. (Thanks, Mom. I still owe you!) From this, among other things, you learn to hire for leadership skills and not just experience. You also learn to delegate. At first, you took on too many parts of this business — like creative and marketing — that should have been handed off, but eventually you found your groove. Although you will never find someone as smart and disciplined as your mom (and she worked for free).

Keto bread caught a tsunami of a trend — but the young company almost drowned in its popularity

Company: Uprising Food
Cofounder: William Schumacher, 30
Startup pitch: Create a low-carb "super bread" that is nutritious and tastes good, too
Year founded: March 2019
Headquarters: Cincinnati, Ohio
Reach: Has shipped to every state except Alaska
Funding: $250,000
Growth: Two tons of almond flour and an air-freighted shipment of psyllium husk from India later, the business is still growing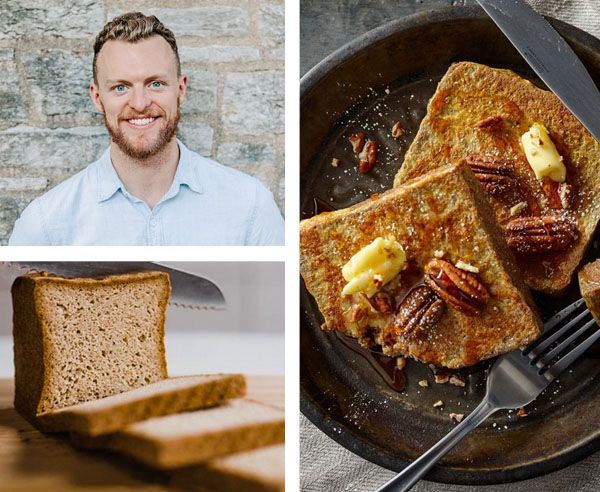 WILLIAM SCHUMACHER, the son of a small business owner and a dental hygienist/health coach, always had an inkling he'd be an entrepreneur. After college, he worked in banking and then marketing for Procter & Gamble. Less traditional were what he calls "years of crazy weird biohacking experiments," which led to a paleo, low-carb and cyclical ketogenic lifestyle. As part of his health quest, he ate a lot of cardboard-like low-carb bread, which left him wanting — but also gave him an idea.
To eat a good keto-friendly, nut-based bread, Schumacher decided to try to make it himself. Weekend baking parties with his sister (his mom and grandma were early test subjects) led him to quit his marketing job to try to make a real commercial go of his bread. In two months, he'd raised venture capital, built a supply chain and had a final product and a vision: to deliver health through food. But delivering a preservative-free product as far away as Puerto Rico and Hawaii — in weather that didn't always cooperate — presented hurdles that Schumacher never anticipated.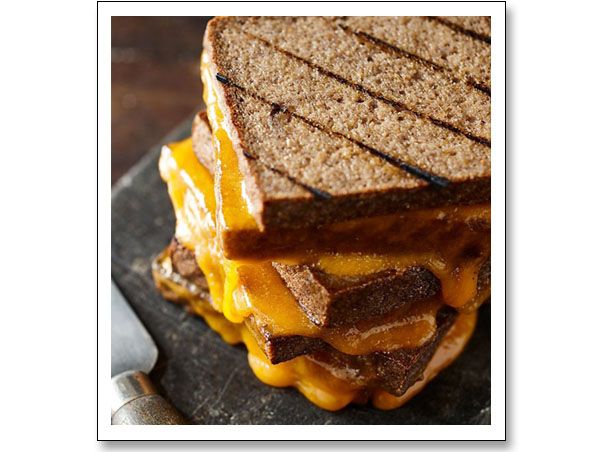 Notes to My Startup Self (circa 2019)
Don't Be Afraid to Ignore Conventional Startup Wisdom
Following the typical advice — build demand first — is going to cause you problems because way more people are going to discover your bread quicker than you can bake and send it to them. You're going to have almost 1,000 back orders. People will wait for their bread for more than three months after launch. And that's going to be stressful. You were right about how much of a need there was for the bread — and you will eventually catch up with demand — but it will take time. Think about starting slow.
Doing Things Differently Is Hard
Baking fresh food without preservatives and taking on an untested shipping challenge will just about break you and the business. Holy moly, you will have customers in the Southwest sending you pictures of moldy bread destroyed by the summer heat. It will be your "oh my gosh, we might go out of business" moment. There will be no cheap or fast solution, and it will test how much you and your customers want this. You will adapt and survive, however, and become an expert in how to package fresh bread, keep it cold and ship it quickly.
Some Customers Show No Mercy
Your bread is going to blow away your customers, but only when it ships on time and arrives intact. Some customers will be understanding about startup hiccups — even calling your bread the answer to a prayer. Others will show no mercy, threatening to report you to "the authorities" for a delayed order or accusing you of running a scam. The bar for online orders is extremely high, with large national companies supplying instant gratification. Communicating about delays and providing refunds when asked will help you create devoted customers.
The Food Business Is Tough, but You've Found Your Calling
Don't let the romance of being part of the food industry fool you. Be aware of the grim realities, too. Profit margins are low. A supply chain is hard to build. It can feel like a zero-forgiveness business. To survive, it helps to keep that bigger reason for doing what you're doing up front: to heal people through food. That way, when you realize you have to rethink your shipping approach from scratch, and it's going to cost a lot more money and cause your orders to back up even more, your vision will carry you through. 

Cotton from the family farm makes beautiful sheets, towels, quilts and baby clothes — just not all at once  

Company: Red Land Cotton
Cofounder: Anna Yeager Brakefield, 30
Startup pitch: Make heirloom-quality bed sheets from cotton grown on the family farm
Year founded: 2016
Headquarters: Moulton, Alabama
Reach: 28,413 orders shipped, to all 50 states and to Canada, Australia, France and Norway
Funding: Self-funded
Growth: Wove 48 bales of cotton into 20,000 yards of fabric in 2016; wove 250 bales into 100,000 yards in 2019
ANNA YEAGER BRAKEFIELD graduated from Auburn University with a degree in graphic design, not the degree in agriculture her dad, a cotton farmer, had hoped for. And instead of heading back to the family's north Alabama farm, Brakefield landed at a New York advertising agency. When she got married, she moved to Nashville and got another job in advertising — but it was all starting to feel less and less rewarding.
Back on the farm, declining cotton prices hit her dad hard. Comments on an Instagram post about some cotton farming equipment inspired the idea of making a product from his cotton and selling it. Sheets a friend had inherited gave them a pattern for thread size and weave for their own line of heirloom bed linens — all made in the USA using cotton grown on the family farm. Brakefield got to work on the project but held onto her advertising job for months before working up the nerve to quit. Looking back, she says quitting was the easy part.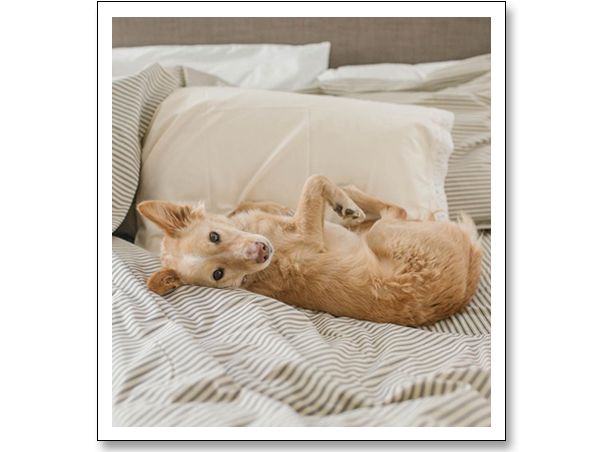 Notes to My Startup Self (circa 2016)


Ignorance Is Bliss
You want to be your own boss, but that makes everything your problem. Expect a whole new level of stress. Even if you have a solid foundation, things will go wrong — daily. You might ramp up production to meet demand that's not there or spend big bucks on an agency to do work you later realize you can do yourself. It's up to you to be creative and solve the problem. Things that look like great opportunities — like when a large manufacturer and distributor reaches out about cobranding — aren't always what they seem. You'll put in a ton of time and money, and then the other company will file for bankruptcy and you won't get paid. There is no way, when you start out, that you can know any of this — or how you'll handle it. Just go in with your best-laid plans — and expect that some things will go wrong. Learn from them and move on.
Test the Waters and Then Leap
When you're juggling your "regular" job and trying to start your new business, you're going to come to a breaking point. You'll be tired and feel bad about taking new business calls on your lunch break and lying to your boss. Then one day, everything will flip. You stop denying how unfulfilling your job is. Your new business is growing and demanding more of you, and you realize that's where your heart is. After a difficult conversation with your spouse, you're going to quit and, just like that, the uncertainty vanishes. Sure, you're not going to pay yourself well for a year, but you'll leave all that anxiety and frustration behind. It's a relief to take the leap and move fully into one world.
Doing Too Much, Too Fast? Be the Tortoise, Not the Hare
Early on you're going to launch three new product categories — bath towels, a baby line and quilts — all at once. You will try (and fail) to launch a partnership. And you will have your first child. Doing too much and trying to grow too quickly adds stress and your company will flounder as you try to climb out of the hole. Also, avoid making sales predictions based on holiday numbers — things will slow down. Growing well, at a predictable, moderate pace, is the way to go for long-term success.

Photo of Anna Yeager Brakefield by Stacie Kinnie
Startup scaling up?
Get personal service
from a Farmers® agent.

Written by
Erin Behan
The information contained in this page is provided for general informational purposes only. The information is provided by Farmers and while we endeavor to keep the information up to date and correct, we make no representations or warranties of any kind, express or implied, about the completeness, accuracy, reliability, suitability or availability with respect to this article or the information, products, services or related graphics, if any, contained in this article for any purpose. The information is not meant as professional or expert advice, and any reliance you place on such information is therefore strictly at your own risk.