Jody Diamond, owner of a Miami-based public relations firm, and her husband Eduardo Gonzalez, a graphic designer, traveled coast to coast on the seat of a motorcycle in May 2016. Here, Jody recalls the 25-day trek, and shares their experience of planning and pulling off a safe, comfortable journey.
Day 1: 486 Miles
MIAMI, FLORIDA TO SAVANNAH, GEORGIA
My husband Eduardo (everyone calls him Gato) is from Spain and hadn't seen most of the country he now calls home. This 25-day trip was my way of showing him our big, beautiful country. We both spend a lot of time traveling for work, so when we plan to travel for fun, we plan big. Being on a motorcycle is one of my favorite ways to travel because it forces you to be present and aware of everything around you. No looking at your phone, no messing with the radio. It's you, the road, and everything around you.
We took the southern route for this trip knowing that our next cross-country ride will cover a northern route. And wouldn't you know it: rain, the entire first day. 
Day 2: 248 Miles
SAVANNAH, GEORGIA TO ATLANTA, GEORGIA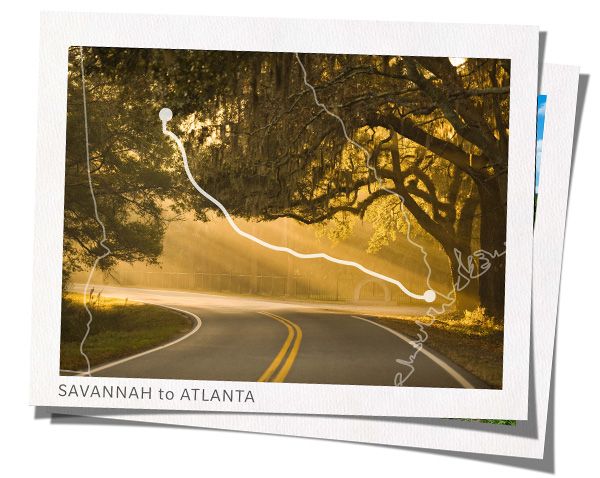 Day 3: 250 Miles
ATLANTA, GEORGIA TO NASHVILLE, TENNESSEE
Day 4
DOWN DAY IN NASHVILLE
Day 5: 203 Miles
NATCHEZ TRACE PARKWAY - NASHVILLE, TENNESSEE TO TUPELO, MISSISSIPPI
My husband is the planner — what you might call fastidious. Before the trip he bought a large laminated map, broke out a marker and sticky notes, and went to work. There was an Excel spreadsheet involved, with miles and gas prices plotted out. The stack of travel books he bought to help plan the trip were a bit touristy, but we gleaned something from each. Mostly we planned for around four hours of riding time a day, which gave us time to take in sights and allowed for wiggle room when weather happened — which it did.
Our biggest surprise came when I asked for route ideas on a social media post. We had the entire trip pretty much planned out before we hit the road, but my aunt posted back that we simply had to take the Natchez Trace Parkway, which runs more than 400 miles from Nashville, Tennessee, to Natchez, Mississippi. We scrapped some plans to make this ride, which is entirely within a national park — no trucks are allowed. It was definitely a highlight.
I was born on the west coast and now live on the east coast, but I fell hard for Mississippi, particularly Tupelo and Natchez. We really planned our entire route to optimize seeing the beauty of this country, like the national parks, Joshua Tree and Big Sur. You can't do that from an interstate highway, so we mainly avoided them. The exceptions were the few days when we knew there'd be nothing much to see and just wanted to get from point A to point B.  In those places, the interstates were our friends.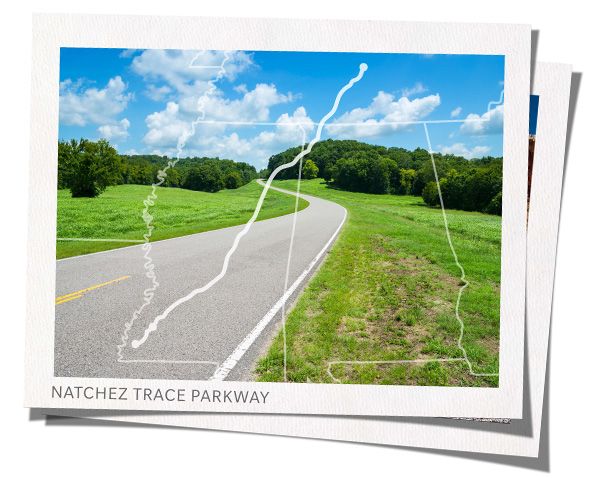 Day 6:
DOWN DAY IN TUPELO
Day 7: 293 Miles
TUPELO, MISSISSIPPI TO NATCHEZ, MISSISSIPPI
There's a camaraderie among bikers and folks want to talk to you whenever you pull up somewhere on a bike. We met great people all over the country on this ride. I'll never forget watching the sunset over the Mississippi, looking across to Louisiana, with fellow bikers in Natchez.
Day 8: 377 Miles
NATCHEZ, MISSISSIPPI TO DALLAS, TEXAS
Day 9: 365 Miles
DALLAS, TEXAS TO AMARILLO, TEXAS
We only planned for a few long rides that would take eight hours, and this was one of those point-A-to-point-B days. I knew we'd be sitting for many hours, over many days, and did everything possible to make the motorcycle as comfortable as possible — which was important on this long, flat stretch of Texas. The fairing, a shell and windshield over the front frame of the motorcycle, was our first line of protection against wind and weather.
The fairing on our motorcycle has a design that allows for better maneuverability. And it holds two speakers of the six-speaker stereo system (the other speakers are attached to the saddle bags and tour pack). The GPS and satellite radio are also embedded into the fairing, with a large touch screen to control basic features such as oil temperature and air pressure of tires. It can also structure a riding route with stopping points. 
The seats are extremely wide, ergonomic and even temperature controlled, as are the handlebars. We also had headphones and microphones in our helmets so we could talk to each other over the noise of the engine.
Day 10: 279 Miles
AMARILLO, TEXAS TO SANTA FE, NEW MEXICO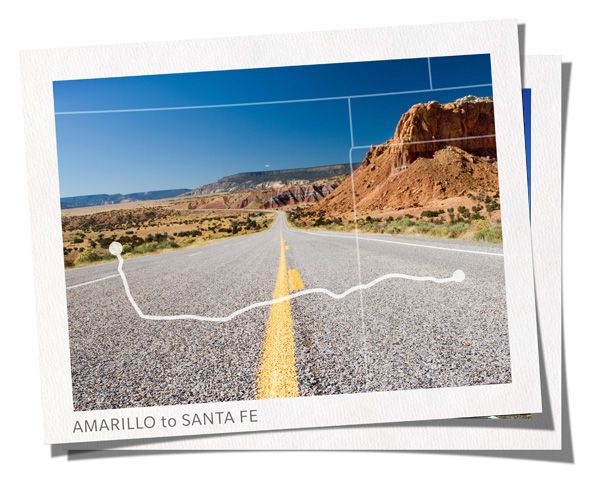 Day 11
DOWN DAY IN SANTA FE
Day 12: 158 Miles
SANTA FE, MEXICO TO DURANGO, COLORADO
The original plan was to ride from Denver to Aspen, but due to ice and snow conditions (very unusual in the middle of May), we re-routed to Durango. This is the point in the trip when I learned an expensive lesson. My husband was a stickler about planning the route and gearing up, but would've been willing to wing it with finding a hotel on the road. Not me. If I'm on the road all day, I want a comfortable bed, a hot shower and room service at the end of the day. So before we left Miami, I made reservations in nice hotels at each scheduled stop.
This unplanned detour meant cancelling hotel reservations in Denver and Aspen. Canceling the Denver hotel without penalty was no problem, but Aspen did not have a flexible cancellation policy. We paid $400 for a hotel room we never saw. Plan as you might, you will probably run into obstacles during a 25-day motorcycle trip, and I wish I'd paid attention to the cancellation policies when I was making reservations.
Day 13: 158 Miles
DURANGO, COLORADO TO MOAB, UTAH
Although we we-routed our Denver to Aspen trip due to ice and snow, we couldn't avoid this unseasonal storm entirely; we still hit weather. I got clobbered by wind, rain and hail. Riding to from Durango to Moab, the sky opened up and it rained and then hailed, and then rained and then hailed. For three hours straight. My husband couldn't pull over, and even though I had all the right gear (a godsend!), I was cold, wet and a bit miserable. I'm so glad we had full face helmets, because they provide better protection. You never know what kind of debris a large truck can kick up, and some of the hail was as large as chickpeas. We were fortunate we didn't have any major debris fly up, although some hit the fairing and windshield.
This was the hardest day, physically and mentally. I was cold — freezing actually — and tired, because being rained and hailed on is exhausting and you're counting the minutes. I just kept thinking, 'This time tomorrow we won't be in this situation.' If we hadn't been equipped as well as we were, I think the entire trip might have been thrown off.
Day 14
DOWN DAY IN MOAB.
Day 15: 146 Miles
MOAB, UTAH TO OLJATO-MONUMENT VALLEY, UTAH
A ride like this has a way of making me feel more connected to everything. The bright, red sandstone buttes of Monument Valley in Arizona. The little dog chasing us down the street of that small town. It makes up for the nights when the hotel isn't what we expected and the only choices for dinner are fast food restaurants. Packing protein bars, nuts, and turkey jerky helps, too.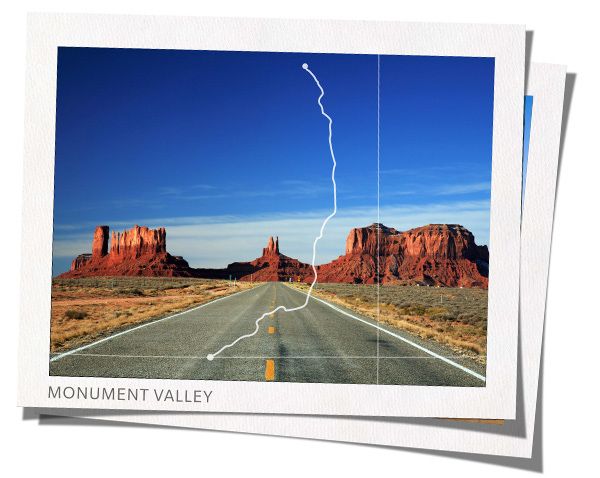 Day 16: 226 Miles
OLJATO-MONUMENT VALLEY, UTAH TO ZION, UTAH
Day 17: 166 Miles
ZION, UTAH TO LAS VEGAS, NEVADA
Take it from me — when you're on a long road trip, it probably helps to have a bike built for the job: powerful enough to carry luggage and gear — and in this case, two people — and hefty enough to withstand the winds you may encounter on the open road. We rode a large motorcycle weighing more than half a ton, which was equipped with an engine larger than some car engines.
Our heavy bike served us particularly well during this stretch in Nevada, when desert wind gusts were over 100 miles per hour — bad enough that the highway patrol was pulling over tractor-trailers so they wouldn't blow over. In the middle of nowhere, no exits or shoulders. No choice but to keep riding. I could feel my husband doing everything he could to keep the bike upright. There is no way I'd ride through this weather on the back of a regular motorcycle.
Day 18: 233 Miles
LAS VEGAS, NEVADA TO PALM SPRINGS, CALIFORNIA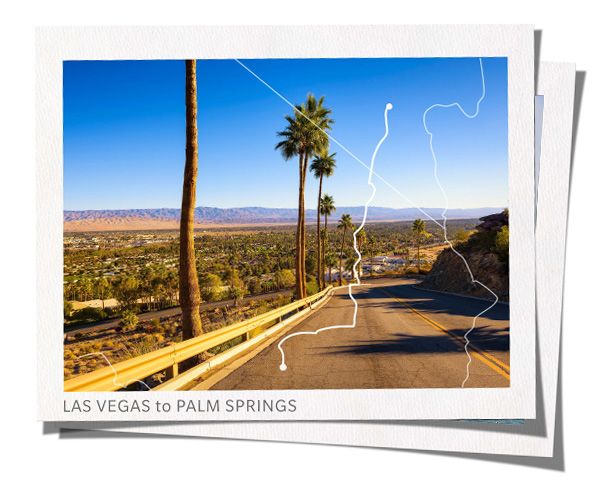 Day 19: 139 Miles
PALM SPRINGS, CALIFORNIA TO SAN DIEGO, CALIFORNIA
Days like this one are the reason I love to travel. We really planned our entire route to optimize seeing the beauty of this country, like the national parks, Joshua Tree and Big Sur. You can't do that from an interstate highway, and I'm happy to say we mainly avoided them.
Day 20: 251 Miles
SAN DIEGO, CALIFORNIA TO SOLVANG, CALIFORNIA
Day 21: 212 Miles
SOLVANG, CALIFORNIA TO CARMEL, CALIFORNIA
I'd driven Big Sur in a car before, but I saw it from a completely new and amazing perspective on this ride. At this point in the trip, heading up a steep mountain on the Pacific Coast Highway, my husband could feel the bike losing traction on the front wheel. He asked me to lean as far forward as possible to better balance the weight and help him gain traction on the front wheel. This was a good reminder: one of the most important things to consider when packing the bike is how to distribute weight appropriately — not just evenly. The more weight you have on the rear wheel, the less traction you'll have on the front wheel. 
The saddle bags mounted on each side of our motorcycle held about 15 pounds of clothes, food and gear, while the total maximum weight of the two rear mounted bags was 35 pounds. My husband figured out the optimal distribution for the roads we were traveling, and he made sure everything was packed correctly the entire trip.  
Day 22
DOWN DAY IN CARMEL
Day 23: 122 Miles
CARMEL, CALIFORNIA TO SAN FRANCISCO, CALIFORNIA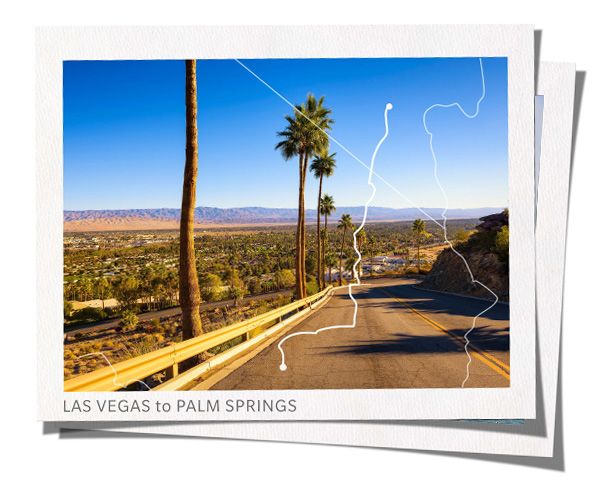 Day 24
DOWN DAY IN SAN FRANCISCO
We put our bike on a trailer and shipped it back to Miami. We're already planning our next big trip — Mongolia — and figuring out how to ship the bike. Or maybe we'll be riding a Mongolian motorcycle. I have no doubt my husband will have another spreadsheet ready with all of the details. 
Day 25
SAN FRANCISCO TO MIAMI
Get a quote
Includes personal service from a Farmers agent.

Written by
Jody Diamond, as told to Chris Artis
Photos courtesy of Jody Diamond
The information contained in this page is provided for general informational purposes only. The information is provided by Farmers® and while we endeavor to keep the information up to date and correct, we make no representations or warranties of any kind, express or implied, about the completeness, accuracy, reliability, suitability or availability with respect to this article or the information, products, services or related graphics, if any, contained in this article for any purpose. The information is not meant as professional or expert advice, and any reliance you place on such information is therefore strictly at your own risk.