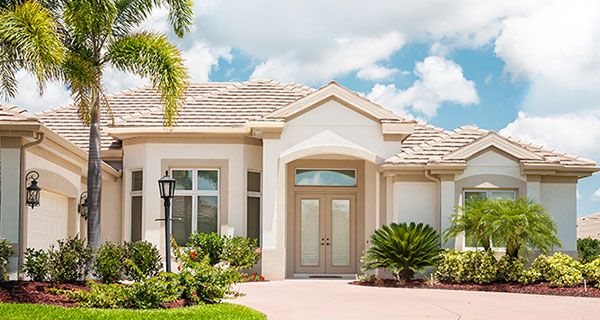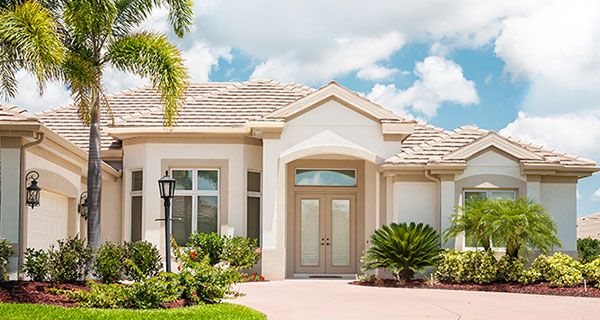 Here are some factors to think about:
Home insurance covers the house itself and your personal possessions.
You should consider obtaining enough coverage to replace your home and everything in it.
Replacement costs are often higher than homeowners realize.
Home insurance can also cover your liability for bodily injury or property damage for which the insured is liable.

Q:Question I've never owned a house before, so I've got some learning to do when it comes to selecting insurance. I'm not sure where to start. What are the main things I should look for in a policy?
---
Curtis Corrado is a Farmers Insurance® agent in Centennial, Colorado. He discusses how home insurance helps you protect your assets — and how much coverage you may want.
A:Answer Start by thinking about what you stand to lose in a fire, tornado or another catastrophic event. There's the house — of course — and your personal property inside, from furniture and clothing to pots and pans.
Consider any special features and upgrades in your home. I'm talking about a sauna, spiral staircase, wine cellar, finished basement, granite counters and so on. You might also own valuables like jewelry, art and antiques. Or maybe everyone in your family has their own laptop or tablet.
Now, imagine the cost of reconstructing your home and replacing everything in it. This will give you an idea of how much coverage you may want to consider. It's usually more than most people think.
You should also look at unique risks you face as a homeowner. Do you have a swimming pool, large dog or tree that could fall on a neighbor's house? These types of things increase the chances you could be responsible for injuries to others or damage to their property. That's why home policies include liability coverage. You choose the amount of coverage you want, based on your individual exposure to — and tolerance for — risk.
Farmers Home
Insurance
Find out why home
insurance from
Farmers is a smart
choice.

The information contained in this page is provided for general informational purposes only. The information is provided by Farmers® and while we endeavor to keep the information up to date and correct, we make no representations or warranties of any kind, express or implied, about the completeness, accuracy, reliability, suitability or availability with respect to this article or the information, products, services or related graphics, if any, contained in this article for any purpose. The information is not meant as professional or expert advice, and any reliance you place on such information is therefore strictly at your own risk.