Gino's of Long Beach has been a Long Island, New York institution since 1962. When siblings Paul, Danielle and Julie Nicotra inherited their grandfather's pizza business in 2010, they wanted to do more than keep the legacy of this beloved restaurant alive — they wanted to reach a new generation. Julie knew social media was the answer. In less than two years, she grew the restaurant's Instagram presence to more than 45,000 devoted and engaged followers. Here's how she did it.
Let's start with the obvious: cheese sells, which makes my job easy.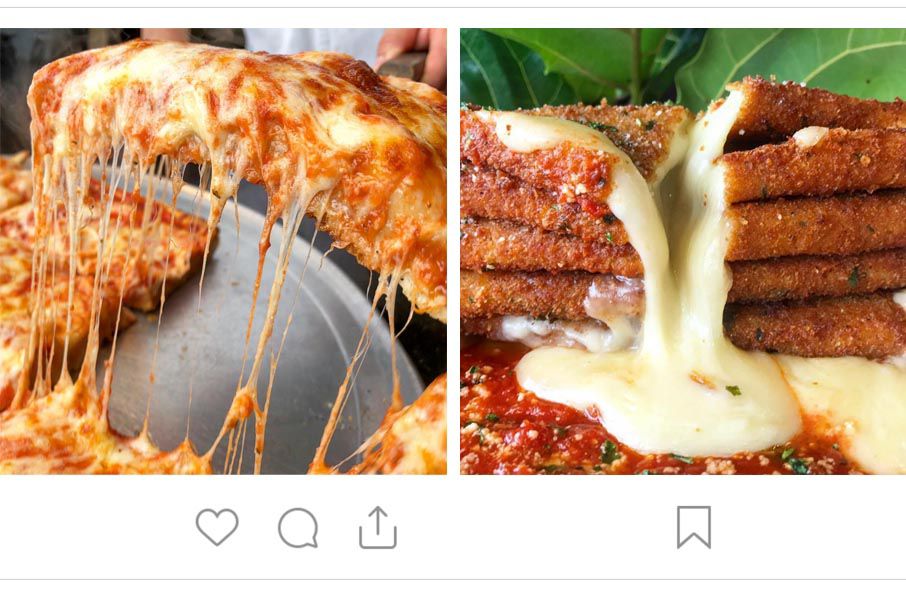 How'd I get the job of running social media for a pizza shop? In 1962 my grandfather, Gino Branchinelli, opened Gino's of Long Beach, after opening and selling several other locations across Long Island and Brooklyn. My siblings and I grew up in this restaurant, and when my grandfather passed away, he left it to us.
Taking over the business has been one of the most rewarding experiences of my life. I love this place. I love working with my family. I love pizza. But when an institution like Gino's has been around for so long, change doesn't come easy. We changed things about the décor, the staff and the menu, and it was hard for some of our long-time customers. That's one reason we were very hesitant about launching an Instagram account. It was a sensitive time with regulars. Maybe they'd think we were changing too much and it would no longer be the Gino's they loved. We worried it might not fit our image as an old school pizza place.
But we took the leap, and this is what I learned starting social media from scratch for a 56-year-old pizza joint. Even if cheese isn't part of the business model, what I learned may help any small business struggling to find a voice and audience on social media.
Who wants pizza? (The answer: Everyone.)

Gino's is part of a tight-knit beach community. We have regulars who have been coming here for years, but we also have day trippers taking the train from New York City in the summer. There's a huge surfing community that brings new faces to the area during surf events, and they want pizzas delivered at the beach. I wanted to find a way to reach and connect all of these people.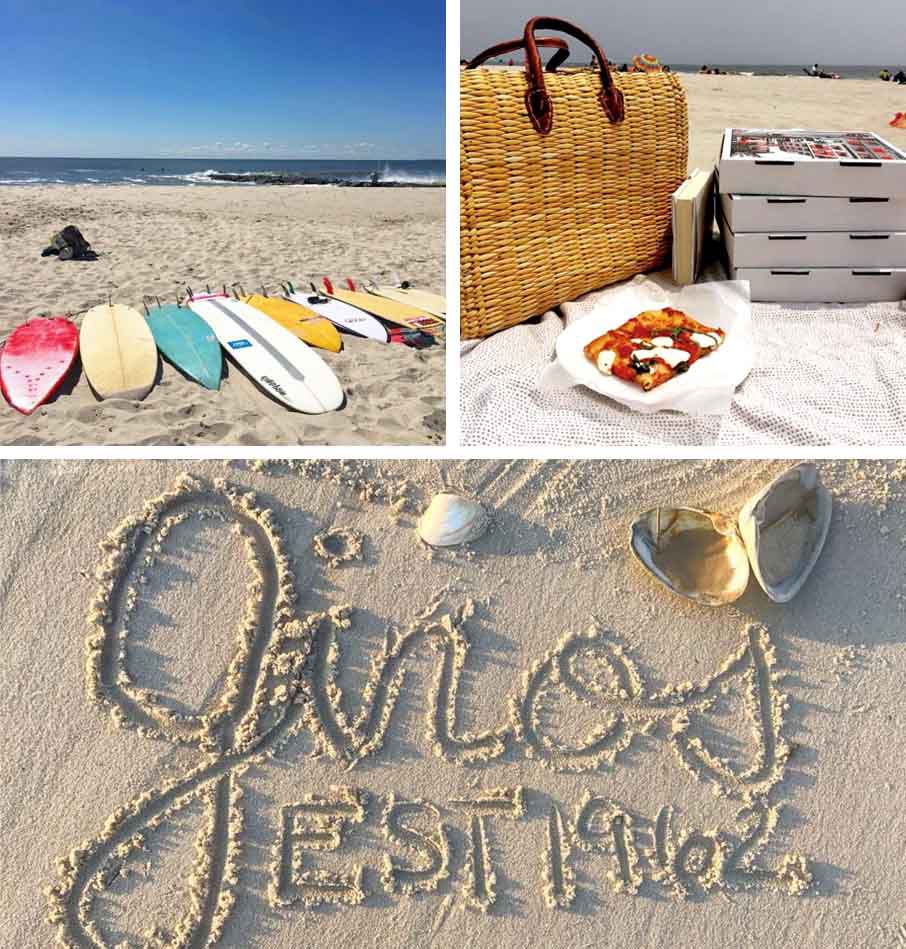 Gino's is part of a tight-knit beach community. We have regulars who have been coming here for years, but we also have day trippers taking the train from New York City in the summer. There's a huge surfing community that brings new faces to the area during surf events, and they want pizzas delivered at the beach. I wanted to find a way to reach and connect all of these people.
I started Gino's Instagram account in August 2016 by posting pictures of hot cheese pulling from a slice of pizza and forks twirled full of spaghetti — images I knew people would respond to, whether they'd heard of Gino's or not. I wrote the post captions to sound like us, too. We have this eternal "pizza party on the beach" vibe, and our voice is like a funny text or bits and pieces of conversation we have with customers. And I included relevant hashtags (#dailypizza, #foodphotography).
To get even more attention, I started following food bloggers, local businesses and local personalities, like our surfers. These "influencers" reposted my images. The first 1,000 followers were the hardest to get. From there, the following grew itself. People liked what we were posting — fun pics that highlighted our authentic voice and genuine connection to this community.
Tip 1. Identify your audience — current customers and new customer you want to reach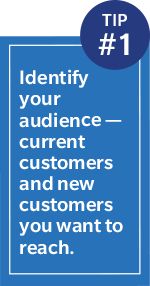 You don't have to be Annie Leibowitz or Mario Testino.

But you do have to learn how to take composed, well-lit and interesting photos. I spend most of my time staging and photographing our menu items to make them look as delicious as they taste. And I do it without any special lighting equipment or fancy cameras — just a decent smartphone and natural light. I set up a stack of pizzas and plates of pasta in front of big windows, where I have the most natural light. The only edit I typically make is adjusting to the brightness of the image (most phones and editing apps have this feature). I never use preset filters, which can look dated.

I like to shoot from directly above, so whatever might be happening in the background isn't in the frame, like a customer caught mid-bite. Or, I go outside. Holding up a slice or an Italian ice in front the beautiful Atlantic Ocean or a blue sky.
People also love behind-the-scenes shots, like the vintage photo of my grandpa Gino hosting a family pool party and videos of our pizza guys spinning dough. It's how we show we're more than a business — we're a family. But I don't overdo it. I know our followers are really there for food pics.
I installed a letterboard to carry the pizza and beach puns — which people love — into the physical space of the restaurant. We change #ginosquotes regularly, so there's always something new to be re-grammed by our guests.
We also added artwork that connects with who we are and gives customers something other than food to photograph and share. We printed, framed and hung photos of the Amalfi coast (where my grandfather was born). And, we feature local photographers I discovered on Instagram on our walls.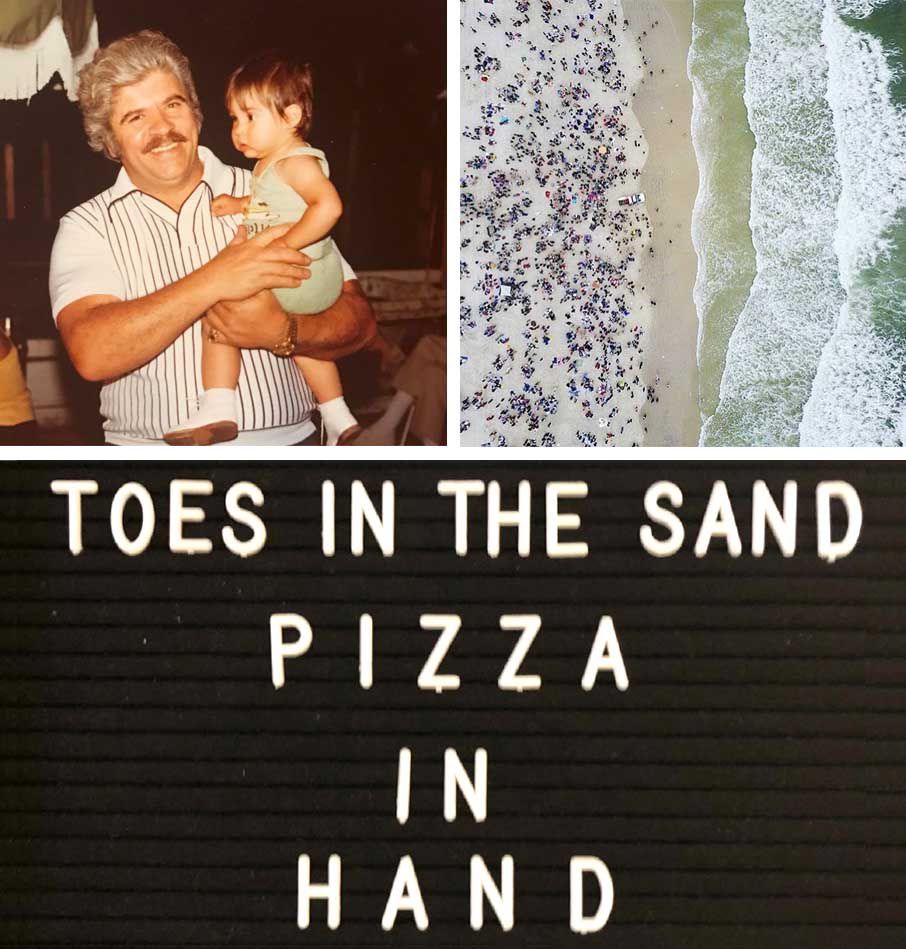 Tip 2. Bring social media into your brick-and-mortar business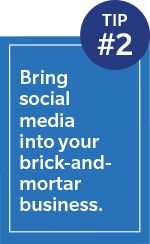 Meet Nonna and the Football Sampler. If you already know them, we win.

Even as our following increased, we were still skeptical: Was social media actually bringing in more business? Was the time spent worth it? Did more followers mean more customers? I wanted to figure out a way to prove my efforts were translating to more revenue.
So, I launched a "secret menu" — pizzas we only posted on Instagram and never discussed or listed in the restaurant. We didn't spend any money on the new pies. We put a creative spin on existing menu items using in-house ingredients. The "Blondie" is a twist on our white pizza; the "Nonna" is a grandma pie on a round crust instead of a square one. The Football Sampler is three specialty pies featured on one Sicilian crust.
It was a total success and easy to measure. If someone asked for a secret pie, we knew they saw it on social media. We sold so many — dozens a week — and they became so popular, we ended up adding some of the items to our regular menu.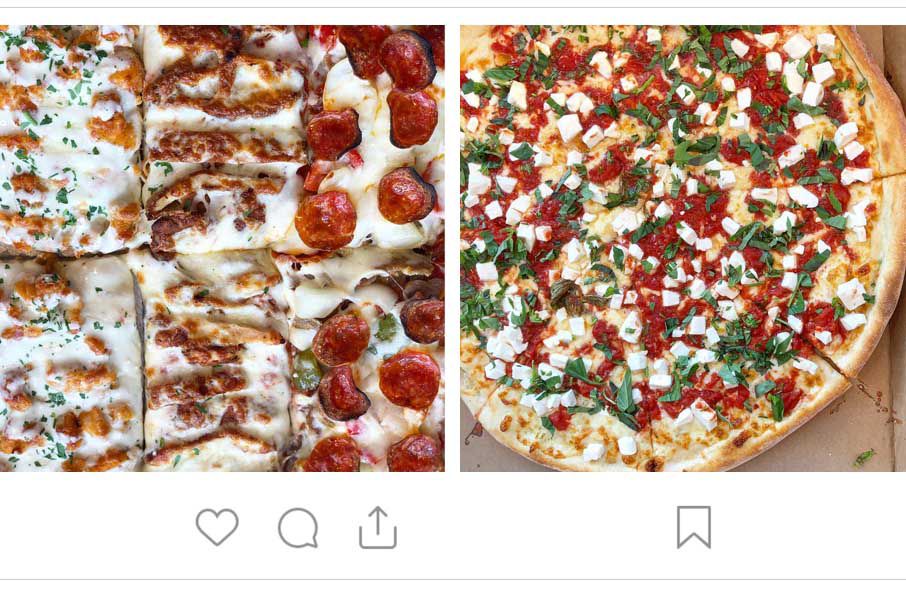 We love our tourists, but we're devoted to our locals.

Social media lets us show how much we love and are a part of our community. Once, we partnered with a food pantry and hosted a "secret menu" pizza party for social media influencers. The price of admission: a bag of non-perishable goods. We got tons of donations, hundreds of new followers, dozens of influencers posting photos and videos, and press from the local papers.

We also promote Long Beach as a destination for visitors by posting pictures of our beautiful beaches and the boardwalk. Reposting an image and giving the user photo credit gives us another chance to engage with our audience. Sending pies to local schools, hosting fundraisers and charity events after Superstorm Sandy, sponsoring surf events. All of this ends up on social media, not because we're patting ourselves on the back, but because its who we are in this community.
What's 100x better than a hot, cheesy pizza pic?

Pizza in action. Every social media manager and marketer will tell you that video converts better than any other medium, and I have anecdotal evidence to back it up. Our videos — a fork twirling spaghetti, pulling a fresh slice of pizza — do better than any of our other content. Our followers go to pieces for it.

Adding music that's tuned in to what's in the video has increased views and engagement, too. I added "Cut It" by O.T Genasis to a video of cutting a Sicilian pie. A fork slowly twirling alfredo pasta set to the Isley Brothers' "Living For The Love of You" has gotten nearly 48,000 views, and that number keeps climbing.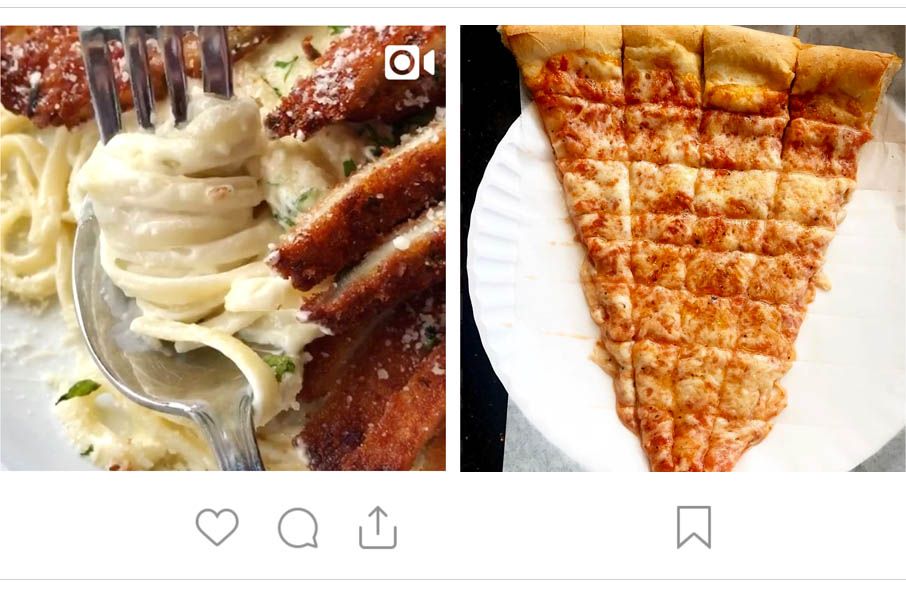 Tip 3. Measure success with secret only-on-social posts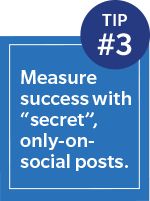 We're not afraid of controversy or complaints.

The Great Baby Slice Debate of 2017 was another big win for us. I don't know if it's just a New York thing, but people ask for "baby slices". We cut a regular slice into bite-sized pieces for kids, but some adults like baby pieces, too. When I posted a video of our pizzaiolo cutting a slice into baby pieces set to Tom Petty's "Don't Do Me Like That," some people were livid. It was an affront to the notion of pizza! And we've racked up more than 64,800 views. Others defended the technique. The comments and engagement were incredible. I posted it again a few months later, set to Billy Joel's "You May Be Right." It got more than 40,000 views. What can I say? I like to stoke healthy debate.

One time, a delivery customer posted a picture of a cheese-less pie and tagged us. The hot cheese had slid off the pizza while it was en route. That was a totally legitimate complaint. I contacted him immediately, sent him a new pie, and he removed the post.
Our biggest concern when we started doing social was having negative comments and complaints posted so publicly. Gino's is a beloved institution. What if some disgruntled customer trashed us online? Would it hurt our reputation?
Just the opposite. Social media gives us the opportunity to provide quick and responsive customer service. It actually helps us build our reputation and turn an unhappy guest into a repeat customer.
But social media does add another layer of responsibility to customer service. Someone needs to actively manage, monitor and respond to posts, good or bad. My philosophy is: manage constantly and post consistently. When I started, I posted four times a day. I worried it would get old to our followers, but the more I posted, the more followers we attracted. Now, I only post about once a day. When the rare negative comment or complaint surfaces, it's an opportunity for me to speak quickly and directly and correct the issue.
We're a small family business, so this success means a lot. I know my grandfather would be proud of us, too.
Surfboards captured by @cyle_photo
Polar Bear Plunge captured by @plotography
Tip 4. Give them something to be passionately for or against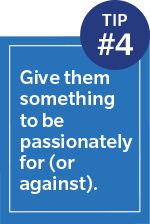 Get a quote
Includes personal service from a Farmers agent.

Written By
Julie Nicotra, as told to Bonnie Bryant O'Connor
The information contained in this page is provided for general informational purposes only. The information is provided by Farmers® and while we endeavor to keep the information up to date and correct, we make no representations or warranties of any kind, express or implied, about the completeness, accuracy, reliability, suitability or availability with respect to this article or the information, products, services or related graphics, if any, contained in this article for any purpose. The information is not meant as professional or expert advice, and any reliance you place on such information is therefore strictly at your own risk.