Kevin Ha emerged from college during the 2008 Great Recession with a bachelor's degree and dismal job prospects. So he decided to go to law school. Before long he was saddled with $87,000 in student loan debt and a career that just wasn't for him. Dabbling in a series of odd jobs inspired Ha to chronicle his side hustling adventures on a blog and help others navigate the growing number of sharing and gig economy platforms.


QUESTION: In the beginning, you had a Big Law job, then gave it all up to walk dogs and deliver food on a bike. Is it the path you imagined taking?
ANSWER: Not at all. You have to understand, in 2009, I was doing what most people my age did. We graduated from college, no one could get a job, and we moved back home with our parents. I went to law school because it seemed like a clear path. But even with a half scholarship, I ended up taking out $87,000 in student loans to go to the University of Minnesota.
I did well in law school and got what's called a Big Law job at a firm doing corporate work. Right away I knew it was not going to be a great fit for me, working for someone else, on their schedule. I never truly wanted to be a lawyer. But I had to stick it out because I had the loans.
For three years I just kept living like a student. I was sharing a small apartment with my girlfriend (who is now my wife). I don't own a car, so I was biking to work. (I'm a year-round biker, even in Minneapolis. I just put on warm clothes and tough it out.)
I started doing side gigs before I left that law job in 2016, and they helped me pay off my student loan a little faster. Then I took a $50,000 pay cut to do a state government lawyer job. But I didn't enjoy that, either. After a year, I took another $20,000 pay cut to work at the Minnesota Bar Association, kind of a law-adjacent job. I was still a lawyer but not exactly a lawyer. The job was fine, but it wasn't particularly interesting.


Q: You had three jobs in five years. How did you find the time to start the side hustles?
A: I started with dog walking. I have a dog, and I thought, well, I could easily just walk another one. I booked gigs through a few different apps and, up until the COVID-19 shutdown, I was making around $3,000 a year without doing too much work I wouldn't be doing anyway. Then these food delivery apps started showing up in Minneapolis. I was already biking a lot anyway, so I felt like, hey, I could do this too, it's a little fun thing where I'm making money on the side while I'm exercising.
Short-term renting just seemed like the next logical step. When we moved in together in 2016 (my wife already owned our home), it was just the two of us and our dog, so we started renting out one of the guest rooms. We already had a bed and furniture in there. I was like, this room is just sitting there, why don't we put it up and see what happens?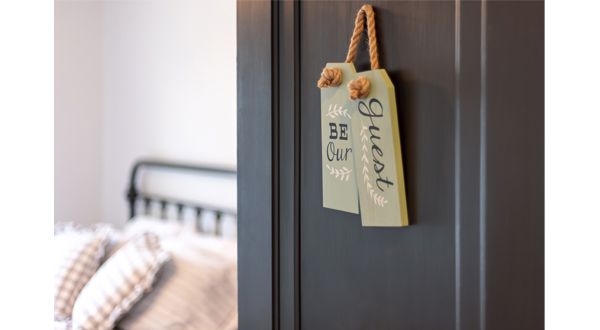 Then, in 2018, the Super Bowl was here in Minneapolis. Everyone in the city was putting up their place for rent. I managed to get our whole house booked, and I think it's because I'd been doing it for two years, and I was always getting five-star reviews. Our experience was great, so we kept doing it.
It's easier to book the guest room than the whole house, but I still try to get the whole house booked because we make so much more. Still, keeping the room booked is enough to cover our mortgage. In most years, we've rented out the room for 180 days or more and make around $10,000 to $15,000 per year. In 2019 I made $6,800 from renting the whole house.
It took me a while to break out of the career framework, where you keep doing the same thing because you don't really know what else to do. It never occurred to me that I could do something else to make a living. The things I wanted to do — write, build something of my own, be my own boss — I had to do on my off-hours. I was actually doing what I wanted to do in my spare time.
There was no final straw, really. In 2019, I quit my last law job and just decided to go all in on self-employment. These side hustles are things that I just found a lot more fun to do. They're almost therapeutic.
My main focus has been my blog [about personal finance, travel and making money side hustling]. Between that and my gig stuff, I've replaced the income that I was making at my last job. It wasn't crazy high-paying — my salary was $57,000 — but I was doing totally fine. I feel like I'm doing totally fine again.
And I like the fact that these jobs introduce me to new and different things in our city — stuff we'd never know about otherwise. I've had two people stay at my house who were going to a class at a famous coffee roaster's place down the street from me. I had no idea it was there.
Customizable options, personalized advice
Talk to a Farmers® agent about property coverage for your business.


Q: As a short-term rental host, have you learned any lessons that make managing the process easier?
A: When it comes to short-term rentals, location matters. We live in an area that's suited for the people coming to town — people coming for graduations, sporting events (like the Final Four in 2019). I also prefer really short stays. They'll come at 11:00 p.m. and leave at like 6:00 in the morning. We don't make as much, but it's easy money.
I make it a policy to only host people with good reviews or who are verified — people who have their ID uploaded. And I do reject people if I have a bad feeling about them. When people send a message with only their arrival time and nothing else about why they're coming to town, I find it disrespectful. I make it very clear in my listing that this is my home, not a hotel. Think of it like you're staying at your friend's house or a family member's house. I think that helps to people self-select as well. It's how we avoid getting people who are coming to party.
The logistics are pretty basic. You want a lockbox, because renters need a way to get into the house. Or you can do a smart lock. A doorbell camera is extremely important and helpful for security, because it deters people from stealing your couch or bringing 50 people into the house. I've set up automated messages, so guests get a welcome message and a message before they arrive with important details about our house because it was built in 1923, so it has a few quirks. On the day they leave, they get a reminder message about the check-out procedure. And pricing software is also really important. Because just like a hotel, your prices should go up and down depending on demand.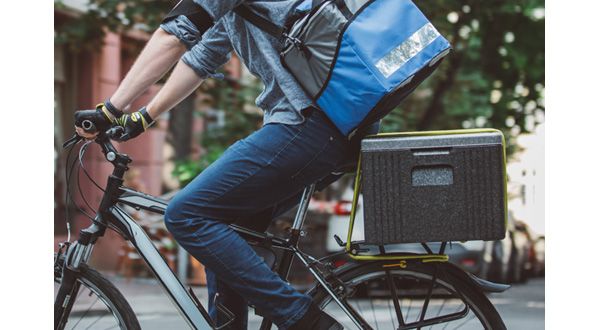 Q: How has COVID-19 affected these side hustles?
A: In 2020, we transitioned to only renting out the room when we traveled, because my wife and I recently had a baby. We weren't comfortable having renters with a newborn in the house, and now, we're not listing at all because of the pandemic.
My blog income is down because advertisers are cutting back on their marketing budgets. People aren't traveling right now and don't need dog sitters.
But shopping apps have seen an increase in demand. I'm spending about an hour a day delivering food and groceries. This has always been one of my favorite side hustles, and it's especially lucrative right now.
My wife has her own dental practice, and just like any other small business, as long as she can't reopen due to the coronavirus, she makes no income.
But we're pretty lucky. I've kept a $42,000 emergency fund for some time, thanks to a hack that allows me to keep up to that amount in savings accounts that pay 5 percent interest. We also ended up with a separate stockpile of cash in anticipation of our baby. That gives us a lot of security right now. We're probably going to continue to hoard this cash just because so much is up in the air.
All in all, we're in better shape than a lot of people simply because we have enough cash to hold us for a couple of years. It might take a while, but I'm confident things will rebound.
Q: When the pandemic is over and life starts getting back to normal, what take-aways from your side hustles might help others?  
A: I think the thing that this pandemic has demonstrated is just how important it is to diversify your income sources. When one income source takes a hit, others might step up.
My side hustles that rely on travel — rentals and dog walking — have seen big drops in demand due to the pandemic. In contrast, food and grocery delivery has seen a big increase in demand.
A lot of people rely on just one income source, but we know there are no guarantees. Having multiple sources of income can make a big difference.
I've done other side hustles, and it doesn't take long to figure out that some pay better than others. But they're all pretty easy jobs, and it's fun. I'm finding it more fulfilling. And it's given me a lot more time to do other things, try other things, and focus on the blog. I'm trying to see what I can make of it.
What's so great is that if a gig doesn't work out, all you've really lost is your time. Anyone can try it. The future is unknown — there will probably be new side hustles in the future that we don't even know about yet.

Written by
Kevin Ha, as told to Barry Bergman

The information contained in this page is provided for general informational purposes only. The information is provided by Farmers® and while we endeavor to keep the information up to date and correct, we make no representations or warranties of any kind, express or implied, about the completeness, accuracy, reliability, suitability or availability with respect to this article or the information, products, services or related graphics, if any, contained in this article for any purpose. The information is not meant as professional or expert advice, and any reliance you place on such information is therefore strictly at your own risk.