Nick Ratliff remembers the morning his band, Devastating Karate, lost about $4,000 in gear and merchandise somewhere along Highway 70, outside Breckenridge, Colorado. The Los Angeles–based honky-tonk band had just wrapped a ski-town tour and were driving through the night to make it home to their nine-to-five jobs.
"It's 6:00 a.m.; the sun is rising over the Rockies," recalls Ratliff, the band's guitarist. "I'm like, 'Boys, we're in Grand Junction. We drove all night, made great time; we need gas, and it's time for breakfast!'"
The post-tour jubilance ended abruptly when, walking to breakfast, they rounded the back of the tour van's trailer.
"It was wide open, and we were missing lots of gear."
"I was supposed to have locked it," says Ratliff, who thinks freezing temperatures may have affected the lock. Retracing their route, they discovered the only evidence left: a shattered disco ball picked up on the side of the road (and noted on the accident report) by a sheriff at the scene.
The guitars that bounced out of the trailer, including Ratliff's 2001 Deluxe Stratocaster (estimated value: $1,500*) and a new Telecaster ($950), had already been picked up by a passing opportunist. Also gone: a Teisco bass ($500), three skis (Ratliff had already lost one), a box of CDs and about 500 bumper stickers.
It was an expensive lesson, says Ratliff. "We didn't have insurance; the band just ate it."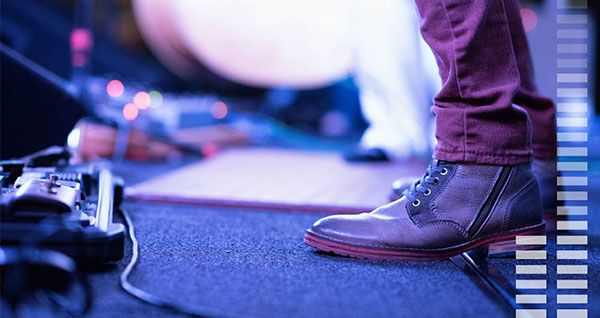 Customizable options, personalized advice
Talk to a Farmers® agent about property coverage for your business.
Gear theft, loss and damage — these are common war stories told among touring musicians and bands, which operate like small businesses. These losses can cause major career and financial setbacks, no different from a brick-and-mortar business losing its equipment to a burglary or natural disaster.
Although there are no nationwide statistics tracking an epidemic in instrument loss or theft, there's plenty of anecdotal evidence that these losses are common and, in many cases, may be avoidable.
Just ask a musician.

Remove band stickers and any other obvious signs of a touring van or trailer full of expensive equipment.
"It makes you an easy target for theives."
— Kevin Erickson, director of the Future of Music Coalition, Washington, D.C.
A veteran Los Gatos, California, police officer and retired chief of police, Scott Seaman's career revolved around knowing how thieves operate. His advice to any fellow musician traveling with valuable equipment: assume the worst can happen and secure gear as if it will.
"While you're asleep in the hotel, crooks prowl through hotel parking lots. They know equipment is vulnerable in touring vans and trailers as bands travel."
He knows because it happened to him.
In December 2018, on a fly-fishing trip in Northern California, he left his 1969 Gibson Mastertone banjo (estimated value: $3,100*) inside the locked camper shell of his fishing buddy's truck, which they left parked on the side of the road. Seaman only brought the banjo along because he wanted to learn Steve Martin's "Yellow-Backed Fly," a musical homage to the sport.
"I did have a bad feeling about it," he says.

Assume someone will see an instrument in a vehicle or know it's in a trailer.
Dropping luggage and the banjo at the hotel they planned to stay in would have added 30 minutes to their drive — and Seaman was eager to fish. He wanted to be first on the river that morning.
As they cast for steelhead trout on the Trinity River, their luggage, backup fishing gear and Seaman's banjo were stolen.
"I figure it only took a couple of minutes steal everything — cram a tool into the handle lock, smash the passenger window, throw everything into a vehicle. And they're off."
It takes no time for a thief to break a window and clean out a cargo van or trailer, he says. In the case of a 2018 theft in Indianapolis, thieves made off with $30,000 in gear by cutting padlocks, unhooking the trailer and rolling it away.
Bands traveling with gear they can't afford to lose should consider hiring security or take turns keeping an eye on it 24/7, says Seaman. He theorizes that musicians may be targeted because thieves know to follow the equipment to its overnight destination. Or, as in the case of his banjo heist, it can be a spontaneous crime of opportunity — parking in the wrong place at the wrong time.
Book a hotel beyond the city limits. Thieves may not follow if they think the band is traveling to the next gig.
Cowboy Mouth guitarist, John Thomas Griffith has a few regrets about the events leading up to the night in 2017 when his band's touring van was broken into. It was parked at a hotel in Memphis, Tennessee, near that night's gig. And he'd never written down the serial numbers for two of his most valuable and sentimental possessions: a Gibson Les Paul Classic and a custom MDX Telecaster covered in blue Italian suede.
Retracing the night, Griffith says the band took precautions, including having the guitar tech back the van against a locked gate to prevent anyone from breaking into the back doors.
But thieves broke into high windows on one side of the van, which was also parked outside the view of the hotel's security cameras. They believe robbers cased the band and followed them to the hotel after the gig, says Griffith.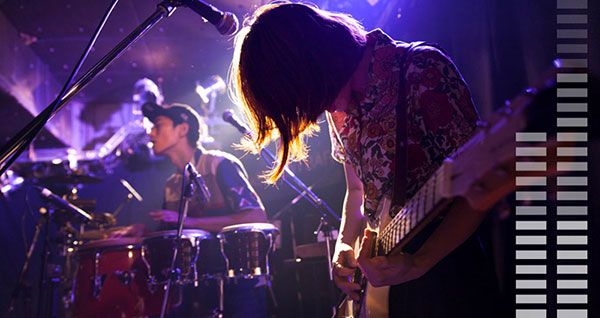 Tour insurance reimbursed the band, but he says new instruments can't measure up to the sentimental value of what was stolen.
"One was a gift from Gibson — a 1960s reissue called the Classic. Tobacco sunburst. Brand spanking new. The other was from a buddy who built it for me. They were irreplaceable."
He still searches online in the hopes one of the guitars turns up for sale.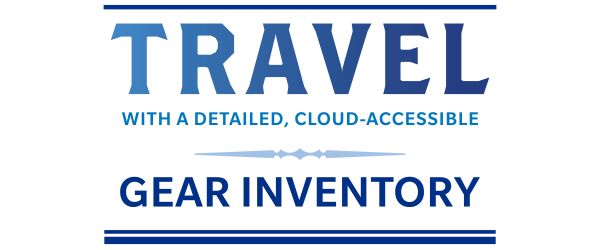 Travel with a detailed, cloud-accessible gear inventory, including serial numbers, descriptions and photos.
"It can make mobilizing a search and filing a police report or insurance claim faster and easier."
— Retired California police officer and banjo player Scott Seaman
Maintaining a detailed inventory can help owners track down stolen instruments even years later. Indie favorites Sonic Youth lost an entire rental truck full of the band's equipment to theft — including 24 guitars — before an Orange County, California, concert in 1999. (The story was widely reported in the media, including Spin Magazine and Reverb magazines.) Thanks to meticulous record keeping, they were able to itemize their stolen equipment with serial numbers, detailed notes and photos on their website.
Over the last two decades, they've recovered five of those guitars, including a 1960 Fender Competition Mustang (estimated value: $2,350*), a 1959 Fender Jazzmaster ($10,000) and a white Fender Jazzmaster ($1,000) that had been repainted red.
A New Sound
Sonic Youth released Ghosts and Flowers following a 1999 theft; they recorded the album playing old guitars and instruments they hadn't used in years.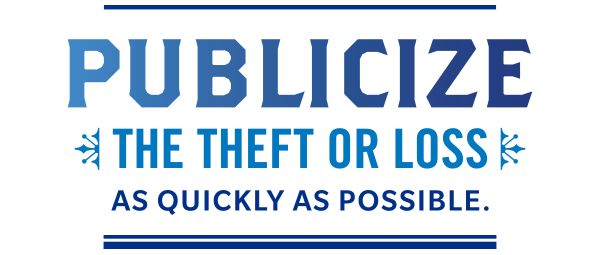 Publicize the theft or loss as quickly as possible. Contact police, social media followers, local pawn and music shops, and post on band and fan websites.
Digital photos and serial numbers can be sent out quickly to on-duty police to help track down equipment in the immediate aftermath, even before an official police report is written, says Seaman.
Ben Jaffe, a sousaphone player with the Preservation Hall Jazz Band in New Orleans, summoned the forces of social media and set up a local hotline number when his iconic tuba (estimated value: $12,000) was stolen from a car outside a gig in late February 2018.
Offering an undisclosed reward and a promise of "NO QUESTIONS ASKED," Jaffe's pleas on social media — accompanied by photos of him playing the tuba in gigs around the world — struck a personal note that helped amplify the story of the theft, which was widely reported in the national media and even landed on the pages of The New York Times and The Wall Street Journal.
Within six weeks, Jaffe's tuba — minus its distinctive lettering but otherwise intact — was returned. (Additional details about the reward and the return of the instrument have been kept private.)

In July 2018, an 18th-century Ferdinando Gagliano violin valued at $200,000 was stolen in a home burglary and sold to a pawn shop in Somerville, Massachusetts, for $50. (The theft was reported in The New York Times.) In a routine check of local pawnshops, a detective flagged it on the shop's inventory from appraisal records and the violin was returned to its owner.
Pawnshop rules vary state to state, but many follow a 30-day waiting period before selling an item, says Seaman. (The National Pawnbrokers Association maintains a list of pawnshop laws by state.) Shops typically are required to have a copy of the seller's ID and to fill out and submit a pawn slip with instrument serial numbers to the local police. But Seaman says short-staffed police departments can't always check slips regularly.
After his band was robbed, Griffith and his bandmates quickly divvied up phone numbers for every pawnshop and music store in the area. "Six of us calling 60 places saying, 'Be on the lookout.'"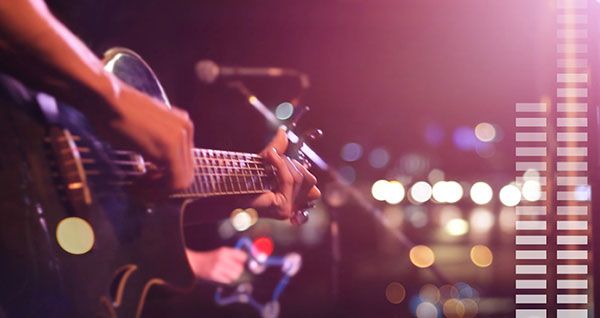 To help maximize reach, Seaman recommends posting on websites specific to the style of instrument or music (national media outlets have reported that users on the Offset Guitars forum helped find several of Sonic Youth's guitars), nationwide forums like the Gear Page's Stolen or Lost Gear Registry, the music section of online classified ad sites and music stores, and musician networks in the area of the theft.
"You may have to do a lot of the legwork yourself," says Seaman, who posted about his banjo on the Northern California Bluegrass Society forum. "The police may not know who to contact to increase the chances of someone recognizing your instrument as stolen, especially if your instrument is unique."
Seaman says posts should include internet search–friendly details like the brand and style of the instrument, which can help security and local authorities recognize stolen instruments. Classified-ad websites may also have in-house security personnel searching instrument-for-sale listings to prevent stolen property from being sold, he says.
Make your instrument more identifiable with aesthetic modifications or tracking technology. It can make instruments easier to recognize and harder for a thief to resell.
Some musicians customize or personalize instruments in a way that makes them instantly recognizable, like Willie Nelson's weathered and autographed guitars. Sonic Youth's gear was easy to recognize: The band is known for stripping guitars of everything but volume and selector switches.
Technology has also modernized security beyond carving initials into gear. Hidden, embedded microchips in an instrument can prove ownership when scanned and small tracking devices can sound alerts and help musicians track equipment that's on the move.
After shipping a pricey guitar to someone he later discovered was a credit card thief, Chris O'Guinn, manager of Inlow Guitars in New Orleans, is considering adding small tracking devices to cases. "It would be well worth a $30 to $50 investment for a $10,000 guitar I'm shipping."
For a DIY workaround, Seaman suggests musicians hide older smartphones inside gear bags. With an external battery connected and a phone tracking app flipped on, "they may get an immediate lead before the crook realizes it."
If he were touring with expensive gear, Seaman says he'd also consider a dashboard-mounted vehicle surveillance camera system (average price: $350 plus monthly subscription fee) that starts filming and sends smartphone alerts when motion is detected.

Band Gear on the Run?
Before investing in a tracking device for band gear, whether GPS tag or embedded chip, learn more about how the technology works. Plus, what's next with nanosatellites and 5G mobile telephony. 
GPS
How it works: GPS tags emit signals that satellites pick up and triangulate to provide location coordinates. Tags can be tracked via phone or laptop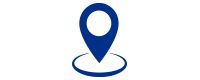 GPS
How it works: GPS tags emit signals that satellites pick up and triangulate to provide location coordinates. Tags can be tracked via phone or laptop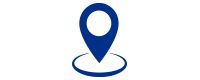 Pros
Always-on, real-time location tracking across the globe.
Professional-looking gear.
Can be geo-fenced within a certain area, sounding an alert when equipment goes out of range.
Cons

Triangulation isn't pinpoint accurate (but typically lands within five feet).
Requires clear view of sky to maintain signal to and from satellite.
Bulky tags may be easy for a thief to spot and remove.
Devices can be pricey and come with monthly lease or service fees.
Bluetooth
How it works: Bluetooth trackers send out a signal that is received by phone or laptop.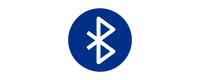 Bluetooth
How it works: Bluetooth trackers send out a signal that is received by phone or laptop.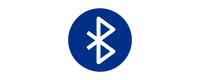 Pros
Many devices come with built-in trigger alarms when equipment is moved.
Generally less expensive than GPS tags. 
Cons

Very limited range (less than 10 feet).
Quickly drains phone battery.
Wi-Fi
How it works: Wi-Fi trackers triangulate data from several local hot spots to pinpoint location, delivering real-time coordinates to a phone or laptop.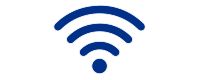 Wi-Fi
How it works: Wi-Fi trackers triangulate data from several local hot spots to pinpoint location, delivering real-time coordinates to a phone or laptop.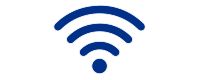 Pros
The world is full of Wi-Fi. 

Cons

Spotty connection in rural environments. 
RFID
How it works: Radio-frequency identification (RFID) trackers use radio signals to communicate location with a reader (smartphone).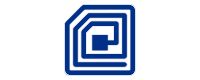 RFID
How it works: Radio-frequency identification (RFID) trackers use radio signals to communicate location with a reader (smartphone).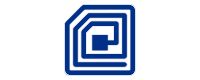 Pros
Used in very small devices; more difficult for thieves to spot.
Long battery life.
Cons

Short range (less than 10 feet).
Not an open standard. Many manufacturers have their own version of RFID. 
5G: This data transmission network can provide data transfer speeds 50 times faster than 4G, allowing millions of devices to be connected at the same time. Bands would be able to connect all of their equipment to a fast-speed network managed from multiple touchpoints (including wearables).
Nanosatellites: Less expensive than GPS satellite configurations, nanosatellites are small (4 by 4 by 12 inches) and roam in low-Earth orbit (LEO). Devices will use ground stations to track objects using radio signals.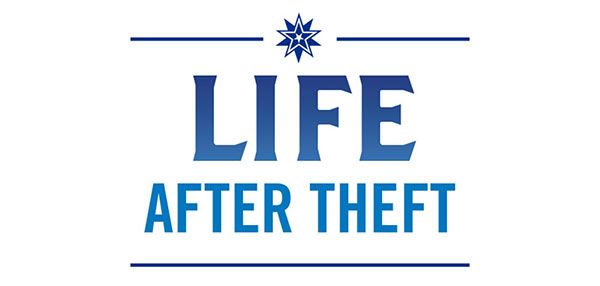 After tracking down serial numbers and photos of his banjo, Seaman filed a police report and started contacting bands, venues and music stores in the area.
A week after the theft, he got a call from a music store in Redding, California. "A clerk at the store had just bought my banjo from a guy who walked in with it."
The clerk paid the seller $250 by check, made a copy of the driver license and noted the seller's car license plate. "I got my banjo back, paid the shop for what they spent and gave the clerk a little extra as thanks."
Seaman knows his years as a cop helped him find his banjo. "My theft might have gotten less attention if I wasn't retired law enforcement, but the lesson here is: You just have to advocate for yourself."
They're still tracking the thief, and Seaman is considering trackers for his own instruments. He also added his instruments to his homeowners insurance policy.
"If only I'd taken my own advice sooner."
*****
* All instrument value estimates are based on reputable appraisal and instrument resale sources (retailers, websites). These estimates are not based on information provided by the artist.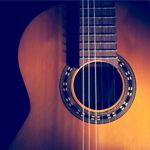 In 1984, Metallica's James Hetfield wrote the band's first power ballad, "Fade to Black," on an acoustic guitar after a guitar and amp was stolen. In 2009, the song was ranked no. 24 in Guitar World's "50 Greatest Guitar Solos."

Written by
Karen Dalton-Beninato
The information contained in this page is provided for general informational purposes only. The information is provided by Farmers® and while we endeavor to keep the information up to date and correct, we make no representations or warranties of any kind, express or implied, about the completeness, accuracy, reliability, suitability or availability with respect to this article or the information, products, services or related graphics, if any, contained in this article for any purpose. The information is not meant as professional or expert advice, and any reliance you place on such information is therefore strictly at your own risk.