When it comes to homeowners insurance, standard coverages such as dwelling, personal property, and liability are just the beginning. Farmers also offers a wide range of options and features to help you tailor your policy to suit your lifestyle. Here are some of the most popular options. Ask your Farmers agent for more details.
Home insurance options — beyond the basics
Extended Replacement Cost
Your policy sets a maximum cost we'll pay to rebuild after a covered loss. But costs can change. What if there's inflation, or a wildfire destroys multiple homes, driving up the cost of contractors? With Extended Replacement Cost, if the cost to rebuild your home exceeds the limit stated on your policy, we'll pay up to 25% above that limit.
Guaranteed Replacement Cost
Don't worry about picking a limit for escalating construction costs – for covered losses, this option guarantees coverage for the full cost to repair your home, even if it exceeds your policy limits.
Building Ordinance or Law
Your policy ordinarily covers repairing damaged parts of your home. But sometimes, building codes will require upgrading parts of your home that weren't damaged, such as upgrading your electrical panel after a fire in your kitchen. This option allows you to add coverage for upgrades required by law.
Sewer and Drain Water Damage
This coverage can help pay to fix water damage caused by water backing up through drains and sumps.
Scheduled Personal Articles
Provides enhanced coverage for specific, valuable personal items, such as jewelry, firearms, or silverware. The insured value of each item is listed, and more types of loss or damage are covered.
Identity Shield
Provides professional services if your identity is stolen.
This information provides only a general description of coverages, features, and potential discounts. Not all products, coverages and discounts are available in every state, and can vary by state. Eligibility requirements can vary by state. Coverages and discounts are subject to the terms, limits, provisions, exclusions, restrictions, and conditions in the policy and in applicable endorsements. Contact Farmers for details and additional information.
Other insurance for your home
With all those options on your homeowners insurance, there are still some other risks you might consider getting a separate policy for, such as:
Flood Insurance – Flooding is excluded by standard homeowners insurance. Depending on your home's location, you may want to consider purchasing a separate flood insurance policy. If you have a mortgage in an area with increased risk of flooding, your mortgage company may require a policy. Your Farmers® agent can help you learn more about flood insurance.

Earthquake Insurance – Earthquakes can cause widespread damage, and are not covered by standard homeowners insurance. In some cases, earthquake coverage can be added as an optional coverage on a homeowners policy. Otherwise, you might consider a separate policy to provide earthquake insurance.

Personal Liability Umbrella Insurance – A standard homeowners insurance policy provides personal liability coverage. But sometimes that coverage may not be enough to satisfy your concerns. Umbrella insurance provides additional liability coverage — over and above the limits on your auto and other personal liability policies. This extra protection is available in $1 million increments up to $10 million.

Learn From Experience
Want to know more about homeowners insurance coverage? Read these articles from those who know.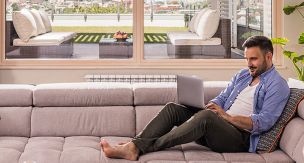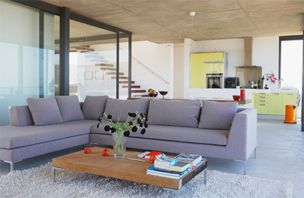 Does Home Insurance Cover My Foundation?
Whether foundation repairs are covered depends on the source of the damage. Every part of your home, including the foundation, is subject to wear and tear over the years.