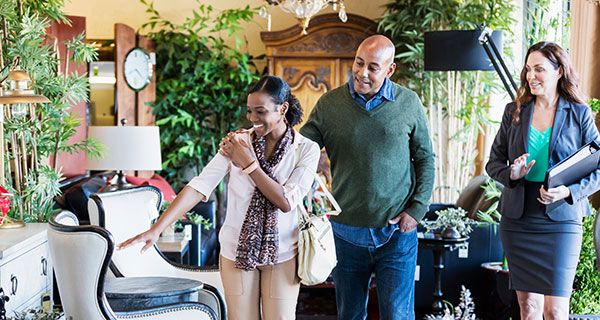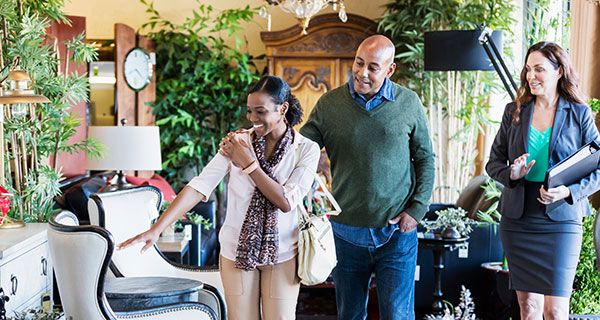 Here's an overview of some factors insurance companies consider:
Cost is influenced by industry, location and the value of your business property.
Different industries face different types and levels of risk.
Your management practices can help control these risks.
The amount of coverage depends on what you have to protect.

Q:Question My business is going to launch in few weeks — so I've started shopping for insurance. I'm not sure what to expect in terms cost or even how to compare quotes. What exactly are business premiums based on?
---
Joel Brekken is a Farmers Insurance® agent in Duluth, Minnesota. He discusses what affects the cost of business insurance.
A:Answer The first thing most insurance companies look at is what type of business you have. Is it a restaurant or retail store? Are you an independent contractor or a trucker? Each industry carries a unique set of risks. If you own a place that's open the public, you're probably going to want more liability coverage than an IT consultant who works over the phone and internet.
They also look at your management practices, like closing procedures, employee safety training and how money is handled and deposited. Insurers are interested in knowing what measures you take to limit risk.
Your physical location matters as well. Some areas have more traffic accidents than others. Some are more susceptible to certain kinds of weather. The nearest fire station could be around the corner or 20 miles away.
The value of your business property is another major factor. The amount of coverage you'll want is based what you have to protect — buildings, inventory, equipment and vehicles. Your coverage should reflect the cost to replace these assets, so your business can recover from a loss.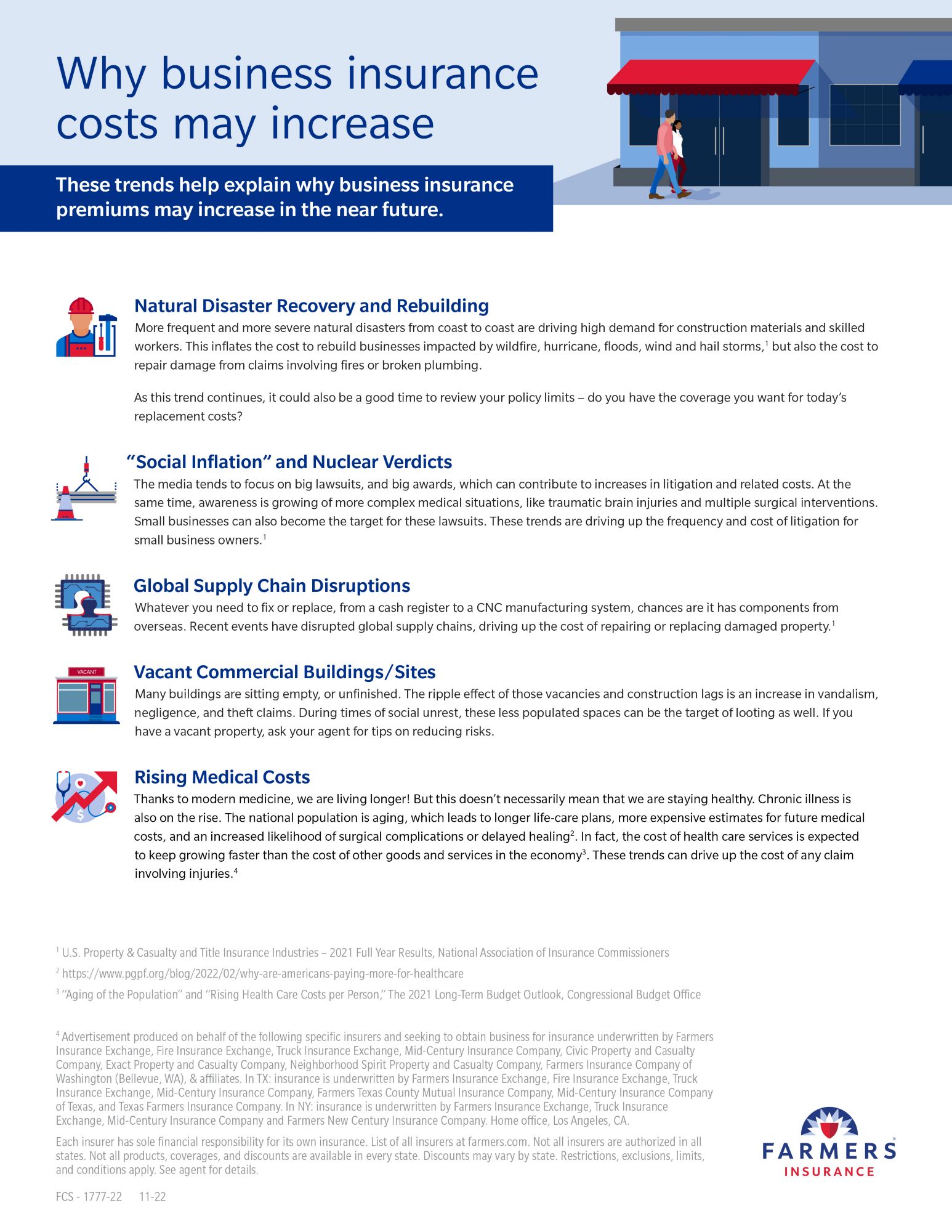 Farmers Business
Insurance
Find out why business
insurance from
Farmers is a smart
choice.

The information contained in this page is provided for general informational purposes only. The information is provided by Farmers® and while we endeavor to keep the information up to date and correct, we make no representations or warranties of any kind, express or implied, about the completeness, accuracy, reliability, suitability or availability with respect to this article or the information, products, services or related graphics, if any, contained in this article for any purpose. The information is not meant as professional or expert advice, and any reliance you place on such information is therefore strictly at your own risk.