Jesse Mirabal and his wife, Rachel, were running a successful online marketing company when they decided to start flipping homes in their Melbourne, Florida, community.
Mirabal knew it wasn't as simple as reality TV shows make it look — and at first, everything did go according to plan. He grew up watching his parents renovate their own homes, and had picked up skills like drywalling and tiling, so he didn't have to hire professionals for those renovations. The couple bought their first flip for $75,000. After $35,000 in renovations — including turning a swampy pool into a sparkling oasis — it sold for $146,000. Minus holding costs, they made $25,000 in six weeks.
Buoyed by their success, they flipped 10 similar homes over the next two years and earned similar profits. Then they went for the big one — and lost $100,000.

As the Mirabals learned, home flipping can be a risky business — and there's more to it than a paint job and pretty countertops.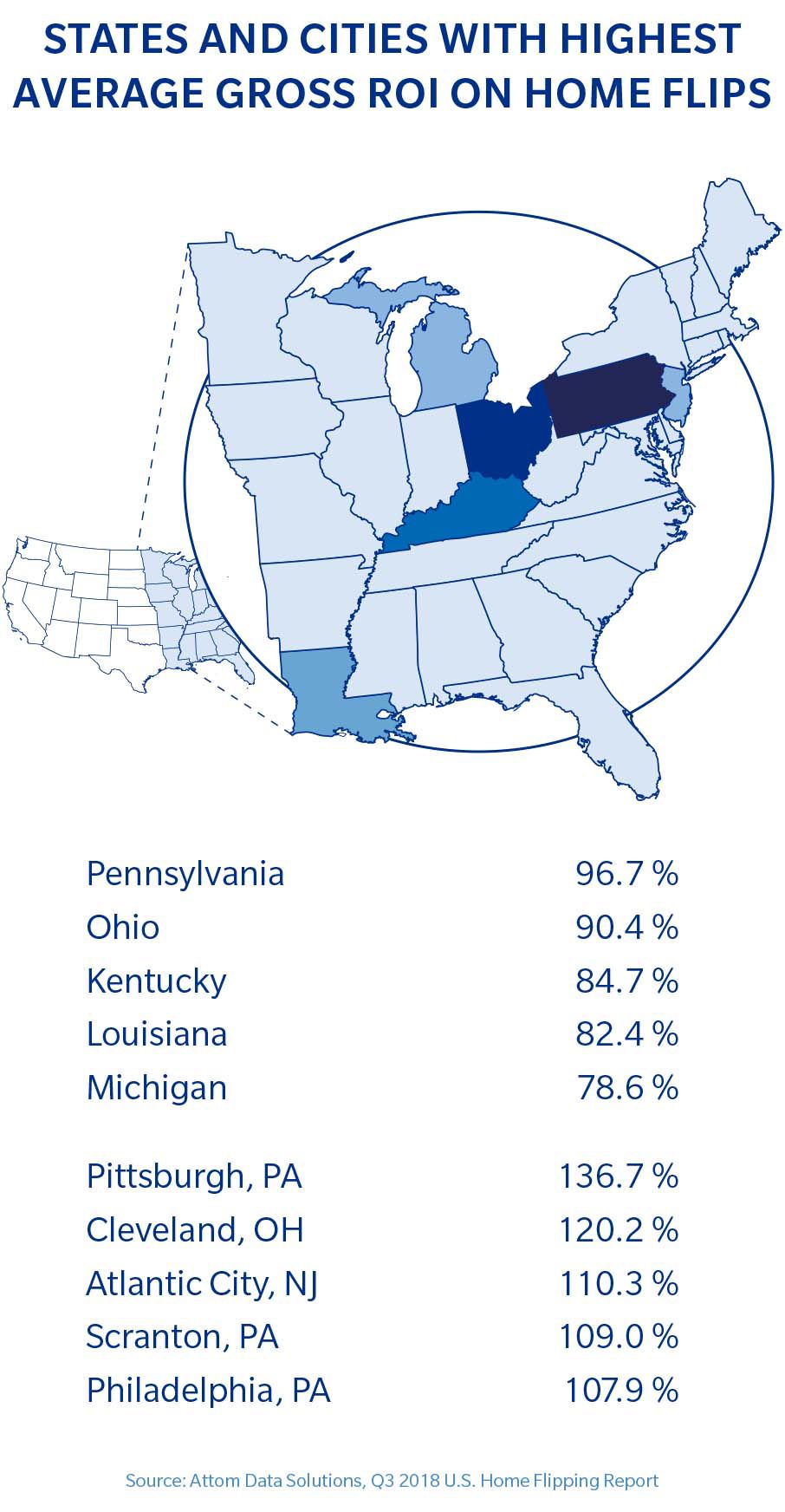 Transcript[TXT]

They gambled on a big flip and lost.
For the first two years of flipping homes profitably, the Mirabals were also running a marketing business, which allowed them to buy houses without borrowing and reduced their costs. They focused on modest homes.
Then Mirabal found a very different kind of project: a dreamy, 5,732-square-foot waterfront property on a barrier island with a private dock, screened-in pool and exclusive location in a beachside community. A similar home nearby had sold for $1.58 million. The couple borrowed money to buy it for $800,000.
"On paper it seemed like a home run," he says. "I thought I could make $100,000 to $200,000."
After repairs and renovations, they were two weeks from listing when Hurricane Irma swept through. The dream house was left with broken gutters and screens, and it needed a new roof and drywall repairs.
With power out for five days, their contractors were held up. An insurance assessment took weeks.
"A hurricane doesn't exactly make buyers feel like buying a house surrounded by water, either," Mirabal notes. Potential buyers were also dealing with their own repairs — another factor stalling the local real estate market.
The house didn't hit the market until just before the holidays, a slow time. Asking price: $1.45 million. No one bit. Each month the home sat on the market, the Mirabals dropped the price. After eight months, it sold for a little over $1 million.
"Four months of straight work to lose $100,000 was a big pill to swallow," says Mirabal.
So what can a small-scale real estate investor play it safe and still try to turn a real profit? The Mirabals and other professional flippers follow an unofficial playbook that may help minimize losses in a risky, high-stakes business. 
Strategy 1: Price Must Be Right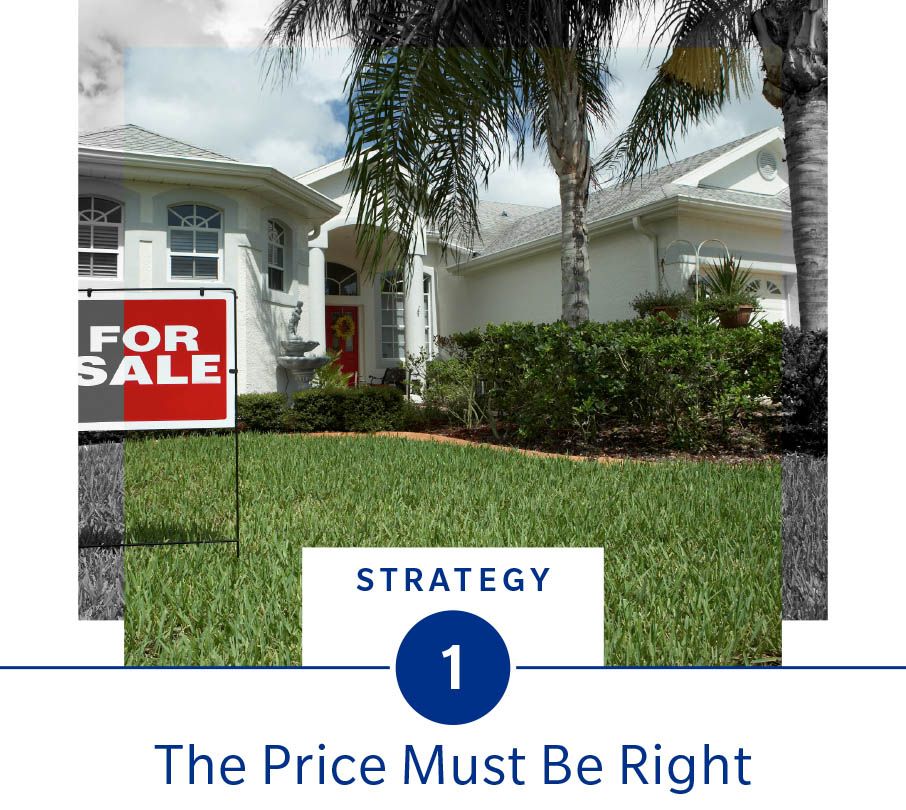 For most real estate investors, the golden rule of flipping is to buy a property that's listed for less than it's worth, even after factoring in the cost of needed repairs.
Who sells a house for less than it's worth? People who need to move quickly, says Thomas Rushing, who has flipped more than 100 homes in Northern California. He lists several scenarios that push sellers to hurry: a job offer, medicals bills, a family situation. For example, if four siblings inherit a house, accepting an offer $20,000 under asking price only translates to a "loss" of $5,000 each, Rushing explains. If a buyer snaps it up immediately, the time and hassle saved may be worth it to heirs eager to settle an estate.
The easiest flips fall into the "lipstick on a pig" category, according to Donovan Reese, who owns a flipping business in Phoenix, Arizona. "Find good, safe properties that don't need major renovations like moving walls, adding a second story or rewiring an electrical panel."
But finding a house that only needs cosmetic fixes can be tougher than it sounds. Reese recommends a thorough, prepurchase home inspection, which can provide a realistic assessment of needed repairs. Inspections can also pay for themselves by identifying repairs that could turn an investment property into a money pit.
"The toughest thing for most new investors is locating an actual property to buy," says Jeremy Brandt, C.E.O. of a national home-buying company that purchased 2,000 houses last year. Brandt credits his home-flipping success to having the time and budget to advertise and find the right kind of seller and property. Amateurs with full-time jobs seldom have the time or budget to find the best listings — and later, lack the money to advertise the property. 

Strategy 2: Flip What You Know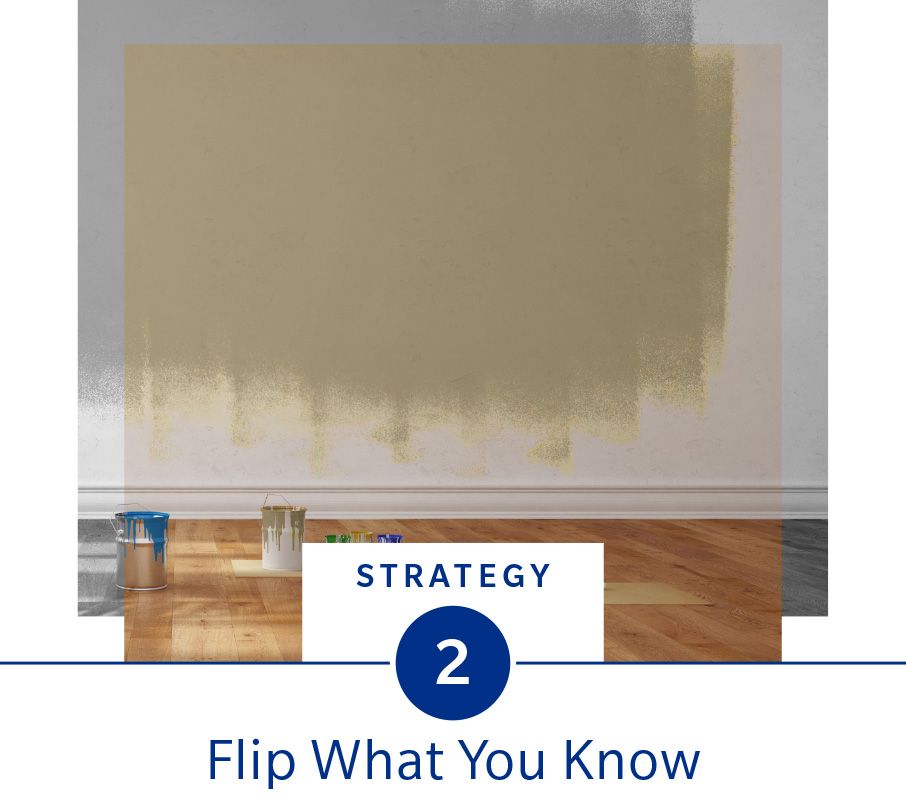 Professional flippers find their sweet spot in a market and develop an assembly line system for buying and flipping properties. "On reality TV shows, interior design is often the focus," says Brandt. That's not the reality for professional flippers. "We have guys buying 10 or 15 houses per month. They put in the same carpet, paint and appliances in the same kind of house. That's how you build a house-flipping business — by building a system and buying in quantity.

Property investors tend to lose when they either don't have a system or don't follow it, he says. 

Case in point: The Mirabals took on a bigger investment and renovation. Once the house was on the market, Mirabal realized that older buyers — the kind with money to spend on a high-end beachside property — were looking for something different than the buyers he'd worked with previously. "All of the bedrooms were upstairs. I didn't think it would be a big deal, but [these buyers] wanted the master downstairs." 

Of the 105 homes Rushing has flipped, he says the company lost money on a handful for two reasons: bad timing and acquiring a property outside of the cookie-cutter model. After buying one lakeside property, Rushing's team realized it needed a new well, which was expensive and time-consuming to install, and they knew a property with a well would scare off some buyers. By the time they completed the well, the market was down. 
Strategy 3: Estimate High on "Hidden" Costs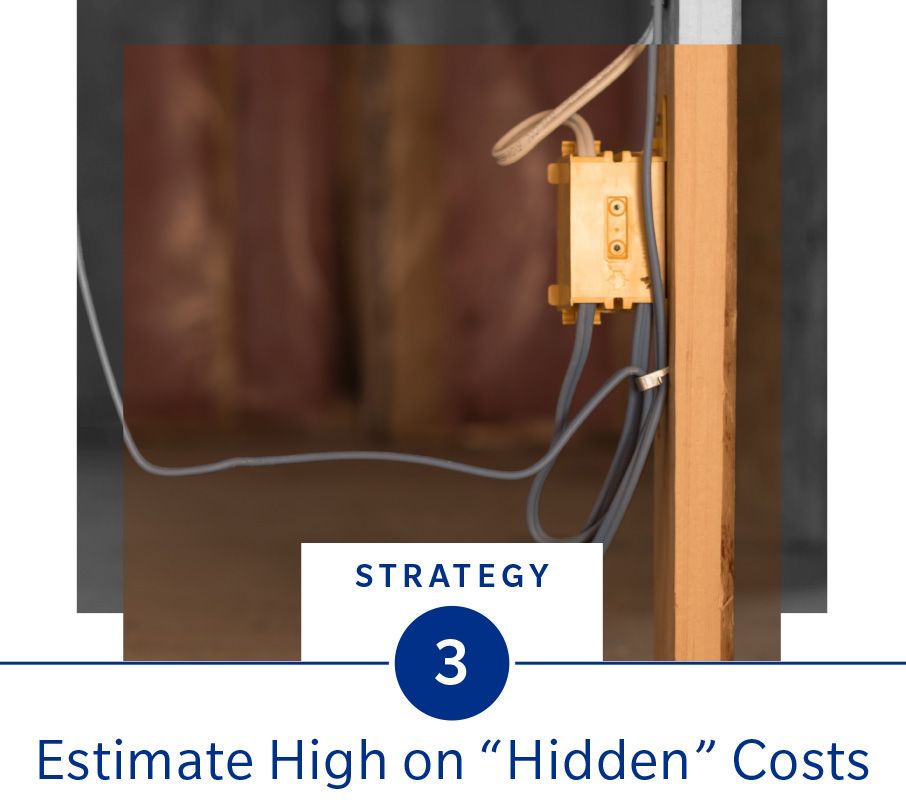 There are costs beyond the purchase price and renovation budget that can add up to thousands of dollars in unexpected expenses. Think: interest on the loan (it can run as high as 12 to 18 percent), title fees, utilities during the renovation and listing period, taxes, insurance, homeowner association fees, and closing costs. These costs should be factored into the budget and deducted from the anticipated profit. "A novice should shoot for a 20 to 25 percent return on their project," says Susan Naftulin, co-founder of a group specializing in real estate investor loans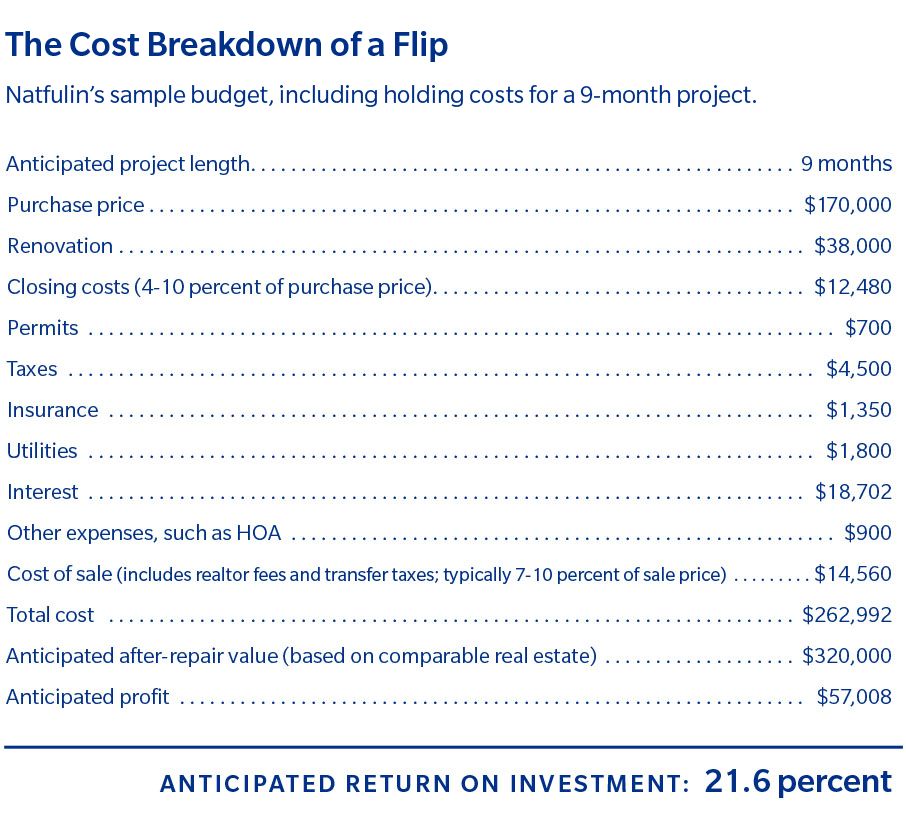 Transcript[TXT]

If a house needs major repairs, the return might be less than 20 percent. For example, Rushing oversaw the purchase of a $255,400 home in Fairfield, California, where the previous tenants had grown marijuana. There was water damage, the electrical system was blown, and the ventilation needed repairs. Renovations topped $30,000, and holding and selling costs were $23,000-plus, which brought the profit down to 16.5 percent. 
According to Rushing, the more homes an investor flips, the more comfortable they tend to get with a slightly lower return on investment. Because they know the market and have a formula, there's also a smaller risk, he says. 

Home Inspection Costs
Rates range from $300 to $500 for an inspection, depending on the home's size and location. Radon, mold, asbestos, lead and sewer tests that require lab testing can add $85 to $800 to the cost. — Home Advisor
Strategy 4: Rethink The Marble Countertops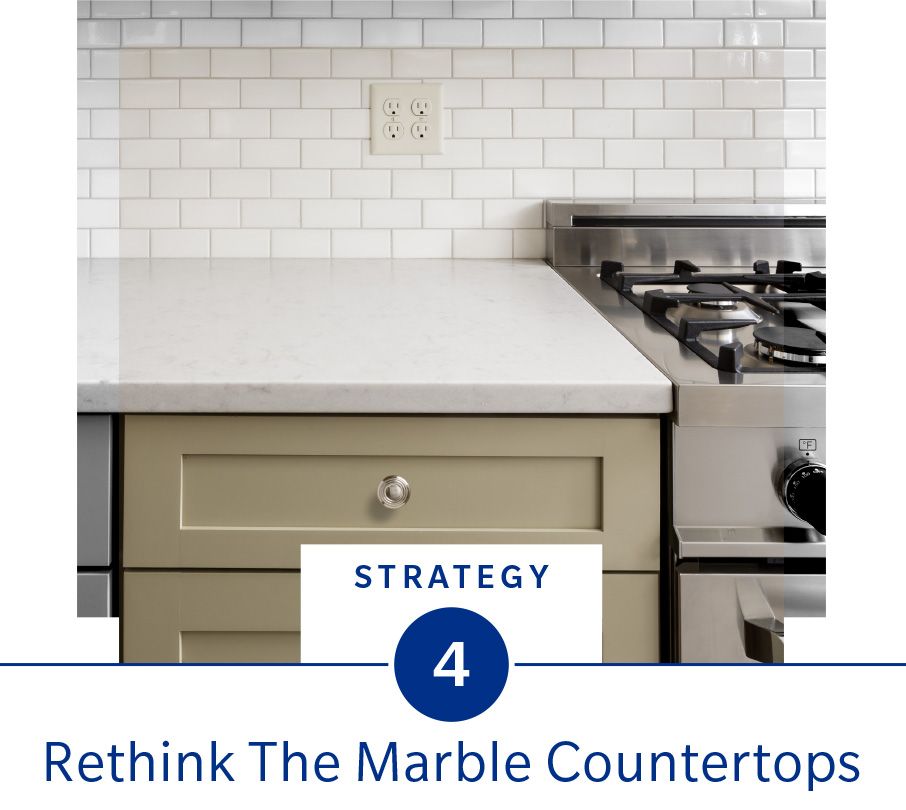 After years of watching new property investors get in (and out of) flipping homes, Rushing has noticed one clear trend: their tendency to overspend on finishes or "over build" features, like marble backsplashes and high-end appliances. For some investment properties, these expenses won't necessarily boost the appraisal and listing price. Experienced flippers find creative, smart ways to pare dollars with small-scale improvements, he says. 

Front yard: For a flip in Northern California, Rushing painted the old, dead grass green and sowed new grass seeds the day the company took ownership. By resale time, a green lawn had appeared for a tiny fraction of the cost to buy sod. Savings: about $1,000 for a 7,000- to 10,000-square-foot yard — an average estimate for homes in the region where Rushing works. 

Kitchen: If you're going to spend money, the kitchen is where you generally see the biggest return, but that doesn't call for a gut job. "Something as simple as updating the hardware goes a long way," says Reese. 
Flooring
Inexpensive linoleum and vinyl are not deal breakers for most buyers, and many vinyl flooring options look like wood. Savings: Mid-priced vinyl and laminate ranges from $2 to $5 a square foot; mid-priced wood flooring can cost $5 to $10 per square foot. 
Cabinets
Paint cabinets instead of replacing them. Savings: Painting plus changing out hardware starts around $1,500, says Rushing; new cabinets start at $3,500-$4,500. 
Counters
Consider using composite countertop material. "For lower-end properties, you don't need granite," says Reese. Savings: up to $150 per square foot.
Flooring
Inexpensive linoleum and vinyl are not deal breakers for most buyers, and many vinyl flooring options look like wood. Savings: Mid-priced vinyl and laminate ranges from $2 to $5 a square foot; mid-priced wood flooring can cost $5 to $10 per square foot. 
Cabinets
Paint cabinets instead of replacing them. Savings: Painting plus changing out hardware starts around $1,500, says Rushing; new cabinets start at $3,500-$4,500. 
Counters
Consider using composite countertop material. "For lower-end properties, you don't need granite," says Reese. Savings: up to $150 per square foot.
Bathroom: A pedestal sink instead of a vanity looks nice and doesn't require a slab or cabinetry. Savings: Pedestal sinks start at around $130. Vanities range from $200 to $1,000-plus. 

Paint: Rushing often paints walls and ceilings the same color, which saves the time and expense (50 cents a square foot) of taping. Savings: $1,000 on a 2,000-square-foot home. 

Windows: "If we have single-pane windows, we typically don't replace them with double-pane," says Rushing. "We just clean and paint them." Savings: One double-pane window can cost $700 or more with installation.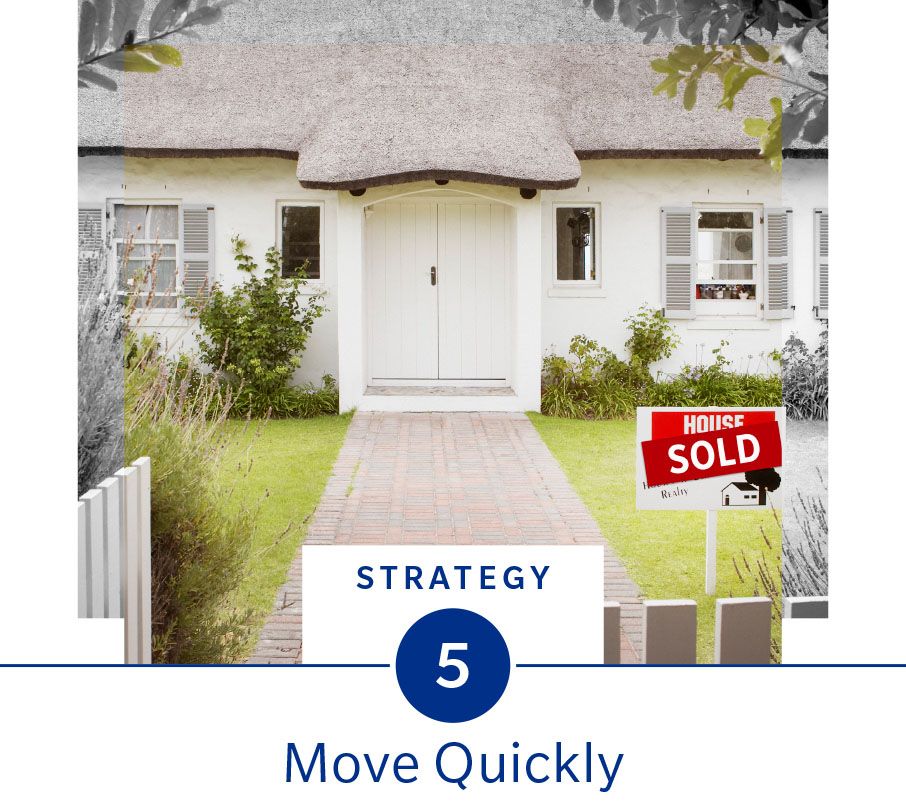 The clock starts ticking — and costs start mounting — the day an investor closes on a property. That's why some professional flippers won't take on a project that requires more than two to three months to flip.

Renovation delays and mistakes — which can be caused by inexperienced or unvetted subcontractors — can add thousands to holding costs when repairs are thrown off schedule, says Reese. If the electrician is late, it could delay the drywall job, which can add two or three weeks. "Real estate is a team sport," says Reese, who works with the same contractors and pays workers more than the competition to incentivize making his jobs a priority. 

It also helps to be handy. "I don't do the work anymore because it's not efficient," says Mirabal. "But if I hire someone, I know if he's doing it right."

Homes that need little more than new fixtures and a fresh paint job can flip in as little as four weeks, says Mirabal. 

"Once I get it done, the goal is to have it under contract in 30 days," says Reese. He'll price a house competitively to move it quickly because he knows the biggest mistake a flipper can make once the renovation is complete is to price the home too high. After sitting on the market for a month, people start to wonder what's wrong with it, Reese says. 

"It's a gamble. It's about mitigating your losses, not making as much money as you can," says Reese. 

Pro tip:
"Real wood is never worth it unless you're selling a high-end home."
—Thomas Rushing
After the Flop: Getting Back Out There

Flips-that-flopped stories like the Mirabals' are common in property investing, but that loss strengthened their game, he says. "It was a big learning lesson, and we learned a lot about the market."
Because their income doesn't rely entirely on flipping, the Mirabals were able to recover faster than an investor who risked their life savings. They're now heavy into the first flip after their big loss: a modest, 1,513-square-foot home with '90s veneer cabinetry and a peach bathtub a good half a mile from the water in Palm Bay, Florida.

Red Flags and Deal Breakers: New Buyers? Experienced flippers say beware of these real estate investment traps

Sentimental Ideas
Stained glass windows, gingerbread trim, visions of a centerfold in a remodeling magazine — or any other feature that can lure a flipper into buying based on emotional factors, not financial ones. "When you fall in love with the property and you have to have it, that's when you get in trouble," says Reese.
Bidding Wars
Amateur buyers drive up home prices by getting into bidding wars at auction. Experienced flippers avoid auctions; instead, they make cold calls and send out mailers to potential sellers who haven't listed their homes yet.

Pricey Fixes
The Mirabals' big flip property had a private dock, but they discovered the seawall needed serious work. Rushing avoids homes with septic tanks, which can be costly to repair. Reese won't buy old houses with aluminum wiring — a fire hazard that can cost $20,000 to update. "I always check the breaker box and make sure it's up to date," he says.

Big ideas like creating open floor plans can seem like a good idea, but they will cost you. "Anything you have to pull a permit for can delay a project by weeks or months," says Rushing. "Save money by not moving walls."


Get a quote
Includes personal service from a Farmers agent.
Written by
Emily Woodruff


The information contained in this page is provided for general informational purposes only. The information is provided by Farmers® and while we endeavor to keep the information up to date and correct, we make no representations or warranties of any kind, express or implied, about the completeness, accuracy, reliability, suitability or availability with respect to this article or the information, products, services or related graphics, if any, contained in this article for any purpose. The information is not meant as professional or expert advice, and any reliance you place on such information is therefore strictly at your own risk.