Lisa C.* has spent half of her life in the air and on the road. An experienced travel writer living abroad, she knows the rules about keeping her gear  (and herself) safe when she's on assignment. Still, after a glorious day soaking up the sights of Rome on a recent trip, she returned to her room to discover that both of her laptops were gone.
The laptops wouldn't fit in the room safe, but Lisa had taken other precautions: she had zipped the two computers inside a tote bag, tucked it out of sight and hung the "do not disturb" sign on her door. That didn't dissuade thieves, who also helped themselves to the laptops of another guest on the same floor.
"We take for granted that a hotel is going to be safe."

— Lisa C.*, travel writer
She filed a police report, and authorities identified the thief — a hotel employee — from hotel security video. Lisa, who estimates she's stayed in more than 200 hotels, says it was the first time she's been burgled in one, but she still counts herself lucky. The hotel compensated her and the other guest; more often, travelers suffer their losses. 
"We take for granted that a hotel is going to be safe," she says. "But I'm super hyper-aware now."
For seasoned travelers, it's a familiar story. These travel pros have experienced the best and worst of air travel, explored exotic locales and stayed in everything from high-end hotels to backpacker hostels around the world. Their cautionary tales and tips for traveling — wherever you're planning to go — can help make the next trip memorable for all the right reasons.

Case a hotel room like a thief.
"Case the room and see its vulnerabilities, including an adjoining balcony or connecting door. The evening breeze may be nice, but close that window or door while you sleep," says Karen Tina Harrison, who has stayed in more than 300 lodgings in more than 50 countries as an editor for a popular online travel site.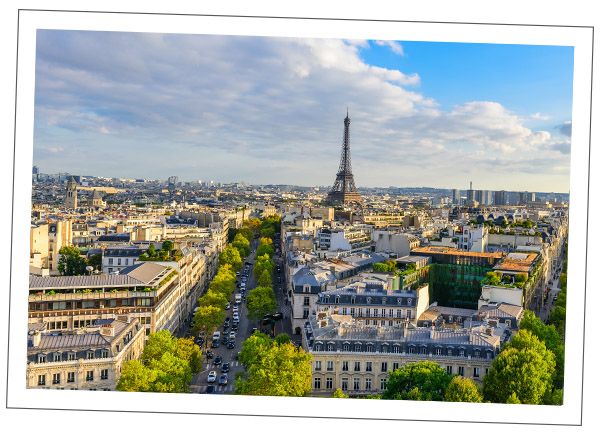 A room with a view isn't always a good thing.
Discovering luxe accommodations is a big part of Lauren Mowery's job as contributing travel editor for a national wine magazine. She didn't think twice about booking a hotel online on the Greek island of Santorini to celebrate her engagement. Soon after she and her fiancé settled in, a construction crew went to work renovating the adjacent suite. Instead of the dramatic view of the Aegean Sea promised on the hotel's website, the couple's room overlooked piles of old bathroom fixtures and other demolition debris.
"You used to be able to rely on a website: if it was well done, that typically translated into an owner caring about their property," she says. "Most of the time that's true, but there are cases where [hotels] misrepresent things."
"What I remember is broken toilets on the lawn."

— Lauren Mowery
The hotel managers turned a deaf ear. Later, her letter to the off-site owner netted a one-night refund. To this day, she says, "what I remember is broken toilets on the lawn."
Veteran travel editor Gretchen Kelly, who founded a luxury travel website, says lodgings generate reams of traveler complaints about everything from the quality of rooms to theft and other security issues. She has visited some 85 countries and says using a travel agent can help travelers avoid issues like hotels under construction or locations with websites that over promise luxury accommodations and under deliver.
"Look for a travel agent who has been to the property or destination they're booking for you.  Booking online can get you a discount room when a hotel dumps its inventory. But it might not be anything like what you think."

A hotel's top reviews online may be planted.
"Be a good reporter and search the property elsewhere," says Kelly, who advises DIY travelers to check a variety of crowd-sourced travel and consumer review sites.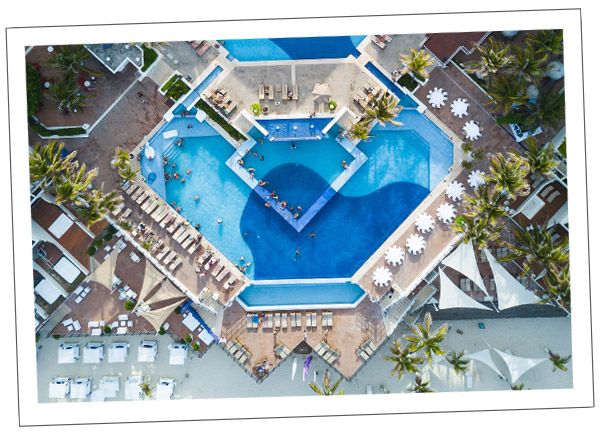 The ocean breeze carried something other than the scent of saltwater.
Renting directly from property owners cuts out the middle man but can create communication problems — particularly if the owner lives elsewhere, as Kristen Bieler discovered when her family rented a house on the Caribbean island of St. John.
The beautiful home had ocean views and spa bathrooms, she says. Then the septic system backed up.
"Here you are in paradise, and it smelled like [sewage]," she said. The owners took five days to fix it — and Bieler received no compensation.
"Had we used a [property management] agency, they would have been responsible," she says.
Another owner she rented from directly accused her of damaging countertops and a table and refused to refund a hefty deposit. Bieler says the accusation was not true but seeking legal recourse would have cost as much as the lost deposit.
She didn't get her money back. But since then, she says, "We ask more questions: How delicate are the finishes? Can we eat at the dining room table?"
A writer who travels internationally every year, Bieler now uses an experienced travel agency with a reputation for closely vetting property owners.
"You pay a premium, but there's accountability," she says.
The villa came with villains and a passport disaster.
There's still no guarantee of security even when you're renting a mansion, as travel and lifestyle columnist Baroness Sheri de Borchgrave discovered on the French Riviera. In Cap d'Antibes for a wedding, she and her friends rented a gated villa — complete with a security system. But while they were out, burglars looted the house.
"The entire place had been ransacked: mattresses turned over, clothes pulled out of the dressers and closets … even the kitchen had been pillaged," she says.
The thieves also made off with the safe, filled with guests' jewelry and passports.
"Never rent a villa in a fancy resort in high season, and leave the jewels at home."

— Baroness Sheri de Borchgrave, travel and lifestyle columnist
"Half the [guests] were Filipinos whose green cards were stolen, so they couldn't get into the U.S., and they had to go back to Philippines — including the bride," de Borchgrave recalls. "It was a calamity."
The party contacted the U.S. embassy in Paris, and those who were eligible received temporary passports at the American consulate in Marseille the next day.
The experience taught her to store important numbers (passport, credit card) in multiple places and separate from a phone, "because if you lose your phone, you're out of luck."
Although the guests filed police reports, no valuables were recovered. Police told de Borchgrave organized thieves often target pricey properties. De Borchgrave's takeaway from the experience: "Never rent a villa in a fancy resort in high season, and leave the jewels at home."

Scan and e-mail passports, visas and other vital docs, and save a copy in the cloud.
It happened in seconds: a sly diversion pulled by savvy pickpockets.
Ellie Bufkin, a pop-culture writer who travels internationally at least twice a year, was withdrawing money from an ATM in Paris.
"It was a sketchy area, but I knew to use an ATM that was highly visible — not on a side street," she says. After entering her PIN, she was approached by two children pretending to be deaf. One slapped a pamphlet down while the other distracted her.
"I was immediately suspicious, so I shooed them away," she recalls. The interaction took less than 30 seconds. When she turned back to the ATM, the monitor had returned to the home screen, although she had not withdrawn money or ended her transaction. Bufkin checked her account online. All of her funds had been drained.
"They must have known that machine and done their homework," Bufkin says, a theory she confirmed in an online search for similar incidents.
Bufkin spent two hours on the phone convincing her bank's fraud team to replenish her account and cancel her debit card after allowing her to withdraw enough cash to get to her next destination.
"There's always a lesson, especially when traveling alone, to be more guarded when people talk to you and be a little more wary about what's happening around you at all times," she says.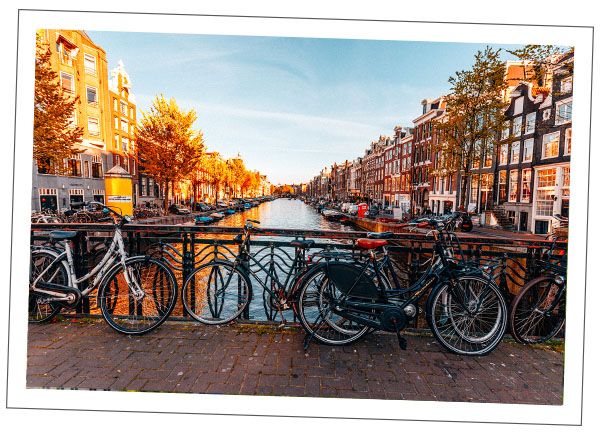 Kate Corcoran and her husband were not so lucky when her purse — containing both their passports and wallets — was lifted in suburban Barcelona. Corcoran was standing by their car and turned to shut the trunk when a stranger distracted her. His companion reached into the car and grabbed her bag.
Worse yet: it was the first leg of a year-long trip around the world, and the couple's passports contained visas for upcoming destinations. Also, Corcoran, a U.K. citizen, lost her green card. She and her husband had to be processed separately, and she had to travel to London for new documents.
"It had a huge knock-down [domino] effect," she says.
Fortunately, locals gave them some euros. Their rental host let them stay an extra night free. And Corcoran's mother in England paid for some services. Then the couple headed back to London to start over.
They resumed their trip three weeks later, behind schedule, having missed tours and lost hundreds of dollars in cancellation and processing fees. She now uses an encrypted password program and has uploaded her passport, identity documents and list of wallet contents to the cloud.
"If I hear of anyone going to Barcelona, I tell them to take an older phone and make sure they're comfortable with anything [they carry] being stolen," says Corcoran.

It's easy to get distracted in new places. Stay alert in crowds and near any commotion that vies for attention.
Lisa Mattson, a marketing director who estimates she spends 40 percent of her work time traveling, has lost clothing, jewelry and three digital audio players over the years.
She tries to pay extra attention when she's on the road. "Your mind is in a different place. Everything is in a different place when you're in transit. And that's when you lose things."
Former flight attendant Tanya Eschelman discovered that the hard way on a recent trip to Mexico, when she had to stow her hand luggage in a luxury bus's cargo compartment. She forgot to remove her tablet. Unfortunately, someone else did.
"It's a different feeling than when you check a bag on an airline," she says. "You think, on a bus, it's not really going very far from you."

There's room for spontaneity, but research — and trusted local intel — makes for better adventures.
"Adventurous travelers love taking local buses for good reason — you see another side of a country," says Gretchen Kelly, the well-traveled editor.
However, she warns, "there are plenty of people who say travel is safe if you have your eyes open." That's not necessarily true, she says. Complex political situations abroad can also present dangerous or difficult travel conditions. Kelly advises checking sites such as TravelStateDept.gov for advisories and asking the hotel concierge for safe ways to get around.
Better yet, she suggests, hire a local, recommended guide to provide a ride.
De Borchgrave recommends getting detailed information from tour companies, based on her own experience surviving a particularly difficult journey to Borneo. She and her fellow travelers didn't get into the particulars — such as crucial details about modes of travel — when given the opportunity for what sounded like the adventure of a lifetime.
"It was a six-hour drive into the wilderness and an hour trip up the river in these rickety old canoes that were loaded with gifts. It was terrifying," she says.
* Full name withheld at source's request
Get a quote
Includes personal service from a Farmers agent.
Written by
Lana Bortolot
The information contained in this page is provided for general informational purposes only. The information is provided by Farmers® and while we endeavor to keep the information up to date and correct, we make no representations or warranties of any kind, express or implied, about the completeness, accuracy, reliability, suitability or availability with respect to this article or the information, products, services or related graphics, if any, contained in this article for any purpose. The information is not meant as professional or expert advice, and any reliance you place on such information is therefore strictly at your own risk.