What does homeowners insurance cover in Oklahoma?
Every policy is different, but home insurance policies in Oklahoma typically come with several standard coverages.

Dwelling (Coverage A). This coverage helps you pay for damage to your home from a covered event, such as a fire, windstorm, lightning or hail.


Other structures (Coverage B). This coverage is intended to help cover structures that aren't connected to your home, like a fence or shed.


Personal property (Coverage C). This coverage helps you repair or replace your personal belongings if they are stolen or damaged.


Loss of use, or additional living expense coverage (Coverage D). This coverage can help you pay to stay somewhere else if your home is uninhabitable due to covered damage.


Personal liability (Coverage E). This coverage helps pay for accidental property damage or injuries you cause through negligence.
Typical home insurance policies in Oklahoma cover damage caused by events such as:
Fire
Vandalism and theft
Lightning strikes
Wind
Hail
Explosions
Falling objects
The weight of snow or ice
Flooding is not covered. However, special flood insurance through the National Flood Insurance Program (NFIP) may be available. 

What is the average cost of homeowners insurance in Oklahoma?
The average premium for home insurance coverage in Oklahoma is $2,040 per year1, according to a 2020 report (the most recent data available) by the National Association of Insurance Commissioners (NAIC). That's more than the national average of $1,311 a year, according to same report. However, insurance costs in most states have changed since then. Also, the amount you pay may be different, depending on things like your property value and the age of your home, how much personal property you want to cover, what deductible you choose and risks specific to your area.
Can you get homeowners insurance on an old house?
Yes, you can usually get homeowners insurance on an old house. The cost of your insurance, though, may be higher, depending on what kinds of updates have been done. Old wiring or an aging roof may be considered higher risks, for example. A home with outdated systems, repeated insurance claims or significant wear may not qualify for standard homeowners insurance, so you might need to get a specialty policy designed for homes with these issues. And keep in mind that the cost of repairs for wear and tear and maintenance typically is not covered by home insurance.
Could homeowners insurance in Oklahoma provide coverage for tornadoes?
Homeowners insurance typically can help cover damage from wind, including a tornado's punishing gales, according to the Insurance Information Institute. But that can vary by insurer. You may need to select a higher deductible for wind and hail damage, and your roof may need to be built to higher standards to qualify for some policies. Whether it's tornadoes or any other risk, you can understand your coverages by checking your policy and talking to your agent.
Farmers Flex Personal Home coverage in Oklahoma
Beyond the basic coverages, Farmers Flex Personal Home offers a wide range of options that let you customize your policy, such as:
Guaranteed Replacement Cost
Water Backup and Sump Overflow
Emergency Mortgage Assistance
Declining Deductibles®
Claim Forgiveness
Oklahoma home insurance discounts
Farmers® offers a variety of savings opportunities for eligible home insurance customers in Oklahoma, including:
Welcome Discount
Home Buyer Discount
Multi-Policy Discount
Loyalty Discount
Claim Free Discount
See more information and additional discounts that may be available in Oklahoma.
Scissor-tailed Flycatcher
This fearless flyer may look typical from a distance, but in flight — with its salmon-pink under-feathers and long tail streamers — Oklahoma's state bird is an unmistakable sight. — Audubon Guide to North American Birds
More coverage options in Oklahoma
Oklahoma car insurance
Find minimum state requirements for auto insurance in Oklahoma, available discounts and more.
Learn From Experience
Read real-life stories about insurance, renovations, home safety and more from pros and homeowners like you.
---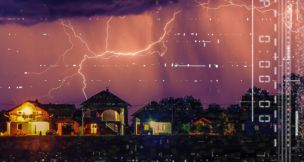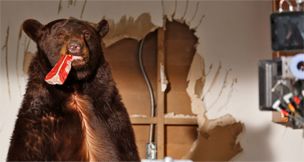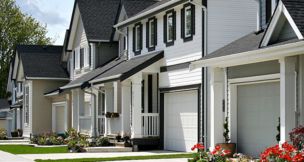 1 Based on average premium for HO-3 type open perils homeowners policies.