While hunting for a place to live in Berkeley, California, Kevin Selhi and his wife, Chris, looked at rentals in new apartment buildings and in older, single-family homes. They were moving from Brooklyn for work, with their young son and Zadie, their border collie-corgi mix. After viewing dozens of places, they made a surprising choice, opting for an apartment just under 1,000 square feet over larger ones they'd seen at similar prices.
Signed a
New Lease?
Talk to a Farmers agent
about renters insurance.
The building's dog-friendly features were a key selling point, says Kevin Selhi. Multiple coworking spaces and Wi-Fi cinched the deal. 
Today's renters want more than spruced-up kitchens and fresh paint, says Arynne Crane, a certified real estate strategist in the Washington, D.C., area. But figuring out which amenities and upgrades add up to higher rental rates isn't an exact science. It depends on the market, the rent and features in comparable units, she says.

Crane has seen wine and cigar storage work as incentives in high-end buildings, while ample storage or that coveted washer/dryer is enough in a lower-cost unit. What makes a place rentable, says Crane, is a balance of amenities and price. "It's all about getting the price point right."
Shared Spaces That Double the Square Footage

When they're working from home, the Selhis have the run of a variety of common spaces, from quiet, desk-equipped conference rooms to informal lounges to the rooftop deck, with its broad views of San Francisco Bay. 
These spaces let "me get out of my apartment, be in another environment, get my work done — and that has so much appeal," says Kevin Selhi, who runs his tech advisory business from home. "And we can take the dog."

Added bonuses are the holiday gift-wrapping station, stocked with paper and tape, and indoor dog-walking areas.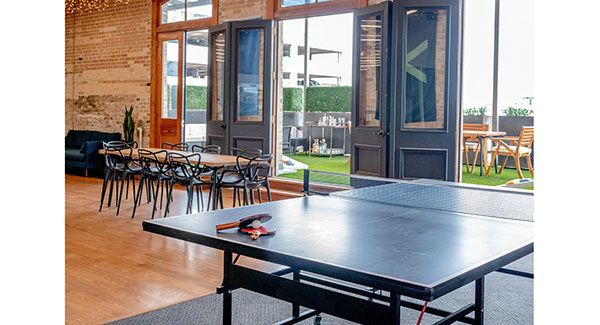 The Selhis represent two trends booming over the last decade: working outside a traditional office and living in a small space. In 2018, 56.7 million American workers did some freelance work, according to the Freelancers Union, an advocacy group for independent workers. And new multifamily rental apartments are being built smaller, according to the U.S. Census Bureau: Their median size dropped from a peak of 1,117 square feet in 2011 to 1,088 in 2017. A National Apartment Association analysis predicts they will shrink even more.
The Selhis' apartment is in a 258-unit complex where a two-bedroom, two-bathroom unit rents for around $4,000 a month. The fitness center and work areas mean they don't have to pay for a gym or a separate coworking space. "If we pay 10 percent more, we get 25 percent more value," Kevin Selhi says. 


Shared space is valuable in smaller buildings too. When Florrie Byrd moved from Atlanta to San Francisco with her husband and two children for her husband's job change, she knew they'd be downsizing from their 2,400-square-foot home.
Their big conundrum: Where to put guests? "We were moving away from everyone we knew, and we wanted to have people to stay with us for extended periods of time," Byrd says. But they only saw places with tiny third bedrooms.

Finally, they found something in the desirable Cole Valley neighborhood: a 1,500-square-foot, two-bedroom apartment in a two-unit building with a bonus room in the basement — a shared space with a bath and kitchenette. Byrd's reaction? "We will absolutely pay more for this apartment in order to have a comfortable place for guests." 

Byrd and her husband paid $5,900 a month, which she guesses is $500 more than comparable apartments without extra space. They furnished the basement room with the renters of the other unit and booked it via an online calendar. 

Pool Parties, Private Parks and Spas
for Four-Legged Roommates

Nonrefundable pet deposits and pet rent aren't new, but some landlords are adding over-the-top amenities to attract pet owners — and more Americans than ever have pets.
At Next, an upscale apartment complex in Chicago's River North neighborhood, the building's Instagram feed is full of pups. Dogs are invited to jump in during the final pool party of the season and, until she recently passed away, Daisy the house dog (pictured) was the lobby's official greeter. There's even an on-site self-service dog wash and grooming station.

"We have a lot more dogs than we have children," says front desk manager Sandy Chavez.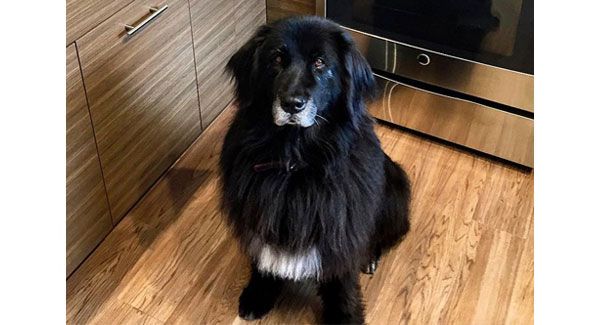 To keep everyone in line, the building DNA-tests dogs to identify owners who don't pick up their pet's poop (a one-time fee of $550 covers, among other things, the DNA registration). The building doesn't limit pets by weight but, like many rental properties, does have breed restrictions. 
Being pet-friendly is good business, according to the 2020 Apartment Resident Preferences Report released by the National Multifamily Housing Council and the real estate consulting firm Kingsley Associates. One-third of renters responding to the survey were pet owners. (An Apartments.com survey found that 72 percent of its renters were pet owners. Renters also said they were willing to pay $21 to $34 more per month for each pet-friendly feature, such as a community dog park, a pet-washing station or a pet-walking service.

Even private pet parks are becoming more common, especially in high-end complexes like The Standard in New Orleans or Kitterman Woods in Port St. Lucie, Florida. The Berkshire Dilworth in Charlotte, North Carolina, offers a dog-grooming space that's more like a spa, along with a private dog park. 


Crane believes that by catering to pets, "they can charge a little bit more," adding that many renters appreciate not having to take their dog to the groomer.
Stephanie Malayil went on a mission to find a dog-friendly apartment building for her 13-pound Pekinese, Bernie. She estimates that she paid about $400 a month more in rent for her new apartment in the Brentwood neighborhood of west Los Angeles than a friend did for a similar place. A pet deposit added about $1,000 to her initial outlay. But, she says, "I would have paid whatever for that pupster." 

A Lease That Means Never Having to
Face the Laundry Room Again

When Sarah Huston Perkins went apartment hunting in Atlanta with a roommate, she knew one thing for sure: She was dead set against shared laundry facilities. 
"Have you ever had to fold your unmentionables with some skeevy guy looking on, knowing that you couldn't leave for another hour? It's a terrible, trapped feeling," she says. And she was willing to pay extra for an in-unit washer and dryer. How much? She's not sure, because she refused to consider an apartment without them.

When Perkins got married, she settled with her husband in Virginia and added a dishwasher to her list of must-haves. Dishwashing was her husband's chore, but "he would just pile up the food-encrusted dishes in the sink," she says. "I couldn't stand [it], but I resented it too much to do them myself." So she got permission from her landlord to buy and install a dishwasher, a win for everyone. 

Crane says adding a washer/dryer is the first thing she recommends to landlords to boost the appeal of a rental home or apartment. "Sometimes those don't exist in lower price brackets, and they're expensive to install in older buildings," she admits. But renters often tell her that they won't look at a unit without them.


According to the 2020 Apartment Resident Preferences Report, 63 percent of renters say they would not rent without a dishwasher, and 55 percent say they would not rent without a washer and dryer. 
Harmony Hoefner, a Los Angeles real estate agent with 15 years of experience, says washers and dryers are especially important to prospective tenants who are, like her, working moms with kids. 

She estimates tenants are willing to pay about 10 percent more to do laundry at home. 

Another landlord perk: when tenants are happy in their residence, they tend to stay tenants longer, Hoefner says.

Adding a low-end dishwasher costs about $550, according to Home Advisor.

Steve Kohler, president of a new but growing property development group in Denver, says these appliances help single-family homes and small apartment buildings compete with big, amenity-laden complexes. "They've got the kegerator and the office workspace, the massage room, the hot tub, the gym, the pool," he says. 

Self-Dimming Lights on Movie Night and Other Gotta-Have-It Gadgets

It's almost expected that luxury apartment buildings like The Griffin on Spring in Los Angeles roll with the latest in tech add-ons. At The Griffin, renters have smart thermostats, keyless entry, motorized window shades and video entry access, which lets users see who's at the door and open the door via smartphone.
In Omaha's 1415 Yard, apartments are fully integrated, which means all devices and appliances can be operated from a single smartphone app. For instance, when someone walks into a room, the lights turn on. Presets like "movie night" turn the TV on and dim the lights at a certain time. Renters can control lights and the thermostat from their phone, even if they're away from home.

Tech trends aren't just for big buildings. Owners renting single units can add keyless entry, a video-monitored doorbell and smartphone-operated lights. Lael Hitzke Isola of Wenatchee, Washington, says keyless entry simplifies her own life. For example, a unit she plans to rent out has two spaces that she doesn't want tenants to have access to. 


"Keyless pads let us easily use all the spaces without needing to fumble with keys and always have them on hand," she says. And for peace of mind, she added security cameras covering the entries.
The renter interest is there. The 2020 Apartment Resident Preferences Report found that 43 percent of respondents were interested in voice-activated virtual assistants — or would not rent without. More than a third already owned such devices.

Apartment buildings with premium amenities and perks may have another upside, at least in the Selhi's case: Increasing occupancy. Their building's dog-friendly attitude and amenities convinced them to adopt a second pup, a chihuahua mix they named Doggo.

"When we moved in, they told us we could have two dogs, and we started scheming right away," Chris Selhi says.

The Selhis' address made getting approval from the pet adoption agency a cinch too. "They asked for proof that we could have a dog," Chris Selhi says. "Then they looked at it and said, 'Oh, you live there? You're good!'"

Photo: Shared space image courtesy of Austin Distel

Written by
Erin Behan
The information contained in this page is provided for general informational purposes only. The information is provided by Farmers® and while we endeavor to keep the information up to date and correct, we make no representations or warranties of any kind, express or implied, about the completeness, accuracy, reliability, suitability or availability with respect to this article or the information, products, services or related graphics, if any, contained in this article for any purpose. The information is not meant as professional or expert advice, and any reliance you place on such information is therefore strictly at your own risk.