When Cathy Gallub's mother died in 2012, it didn't take long to realize her wheelchair-bound, 92-year-old father could no longer live alone in his home in Oceanside, New York. She started looking into the possibility of converting the lower level of her raised ranch home into an ADA-compliant apartment where he could live. Then Superstorm Sandy hit. Recovery and rebuilding efforts made it nearly impossible to find a contractor to do the work on her home. For nearly a year, Gallub tried to keep her father happy and comfortable in his own home.
"I was running back and forth between houses and cooking for him every night — the entire family felt the stress."

Gallub is hardly alone in facing the challenges of caring for an aging parent. According to a survey by AARP, 78 percent of people aged 65 and older want to stay in their current residence as long as possible, also known as aging in place.

With more than 30 years of experience in home renovations, Dan Bawden, president and CEO of Legal Eagle Contractors in Houston, understands the challenges of making a family home safe and livable for seniors. In 2001, with a team of remodeling contractors and members of the National Association of Home Builders, Bawden created the Certified Aging-in-Place Specialist (CAPS) 
certification, a program designed to teach best practices for aging-in-place renovations.

Although the Americans with Disabilities Act (ADA) has issued standardized guidelines for public buildings since the early 1990s, CAPS guidelines address accessibility modifications in private homes. The program has been pivotal for the remodeling industry — there are nearly 3,500 contractors across the U.S. listed on the CAPS directory 
— but it's been equally beneficial to overwhelmed homeowners who are considering this kind of renovation.

Gallub eventually found a contractor to take on the roughly $60,000 renovation of her home, which would include widening doorways to accommodate her father's wheelchair and gutting the bathroom's small step-in shower to create an accessible shower room with grab bars.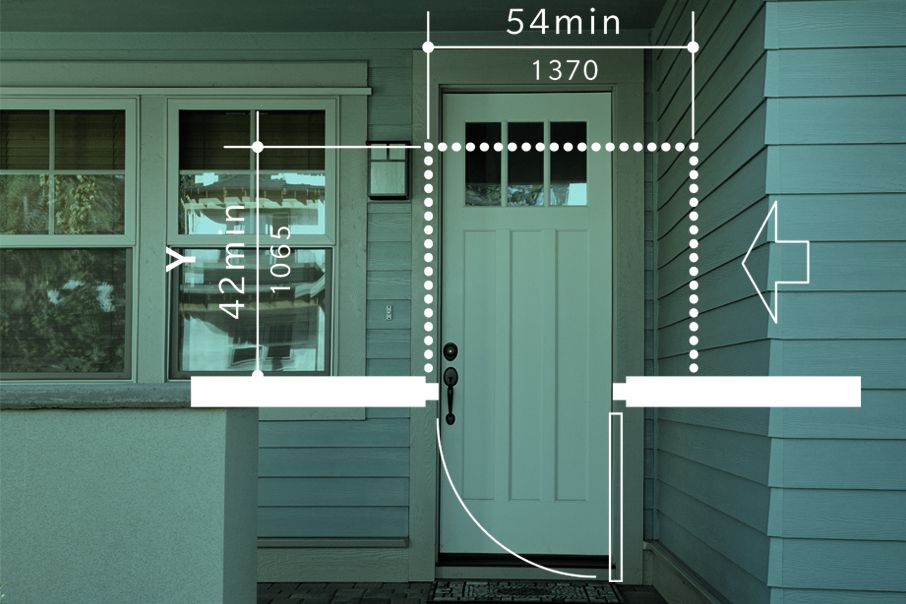 Renovating now may be smarter (and less expensive) than retrofitting later
According to Bawden, the cost of an aging-in-place renovation is similar to the cost of a full home renovation, which can run well over $60,000.
Even if you think you're years away from needing grab bars or wheelchair-accessible doorways, renovating early or in stages can save time and money compared with retrofitting a home when an injury, illness or a parent needing care demands an immediate solution, says Bawden.

Home remodelers like Debbie Adams, a CAPS-certified contractor in Austin, have started to make universal design features, such as step-free entrances and wider doorways, standard in homes they build or renovate. A bathroom she remodeled several years ago saved thousands of dollars in tile work and retrofitting when the homeowner broke her ankle. "She needed a grab bar installed. Fortunately, we put blocking in behind the wall [which provides support for a grab bar] during the original remodel. This woman is only in her 50s, but she's glad the feature was there to easily accommodate her injury."

If you only renovate one room, start here
Bathrooms are the most dangerous room in the house and falls are the leading cause of emergency room visits and accidental death in people age 65 or over, according to the Centers for Disease Control and Prevention.
The following are recommended bathroom standards for accessible design from the ADA and CAPS:

Widen doorways
PRICE: $200 to $1,000+
CAPS recommends a width of at least 34 inches to accommodate a wheelchair or walker. Most older homes have 30- or 32-inch doorways between rooms, but the door itself can take up more than an inch of space when open. For clients looking to save on this project, Bawden suggests installing swing-clear hinges ($40 to $100 per hinge), which allow the door to move completely out of the opening to make full use of the space.
Replace bathtub with a shower
Walk-in shower
PRICE: $2,500 to $5,000, with midrange fixtures
Pros: A walk-in shower is easier to get into than a bathtub and costs less to install than a curbless.
Cons: There is still a small lip to step over, so while you are less likely to trip, there's still a risk.
Curbless shower
PRICE: Add $500 to $800 to the cost of a walk-in shower
Pros: With nothing to step over, a curbless shower can reduce the risk of falls when getting in and out of the shower.
Cons: Water can leak and create slippery surfaces, or if improperly installed, damage the surrounding flooring. Gallub spent nearly $5,000 to redo her floors after the initial renovation to build her father's shower room.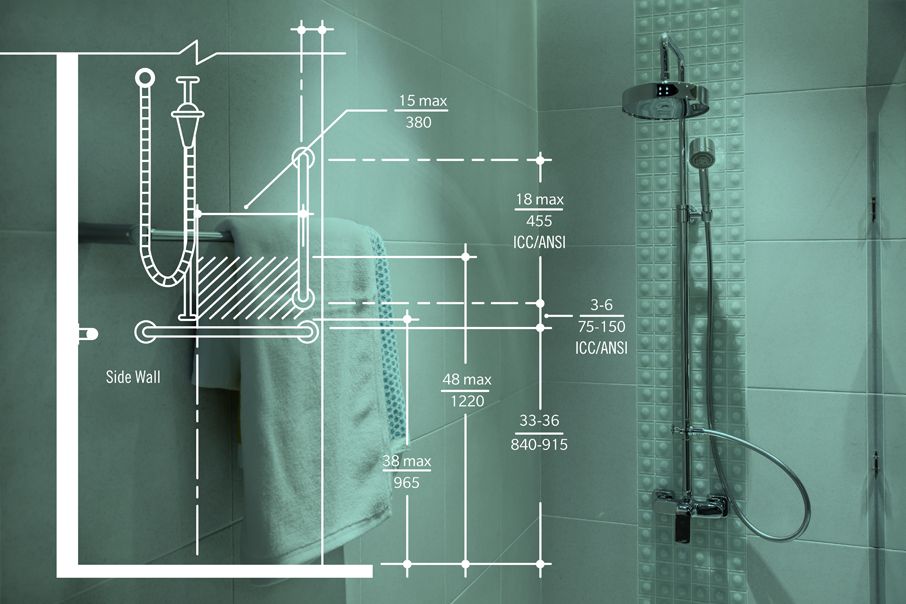 Install grab bars
PRICE: From $250 (including bar)
"Some people don't want grab bars because they picture what's in the doctor's office," says Bawden, who notes new models are built to look like they're part of the toilet paper holder or soap dish.
High-end grab bars can cost $200 each, but if a contractor needs to retile shower walls, it could be a $3,500 project. Installing blocking behind the walls (which involves tearing out tiles) provides the strongest resistance. New grab bars with fasteners that affix to drywall or tile provide 300 pounds of strength and can make a costly retiling job unnecessary. (Blocking is still required for items that need to bear a lot of weight, such as fold-down or corner benches.)
ADA guidelines recommend grab bars 1 1/4- to 1 1/2-inches in diameter. Select the smaller diameter if the person using the bars lacks grip strength.
Some grab bars are made to be installed horizontally or vertically, or in either position. Check to be sure bars are designed for the correct install position.
Because the walls bend and flex, grab bars should not be installed in acrylic tub or shower surrounds.
Consider choosing horizontal grab bars sized in 16-inch increments (16-inch, 32-inch, and so on) because these bars should be mounted in wall studs, which are typically spaced 16 inches apart.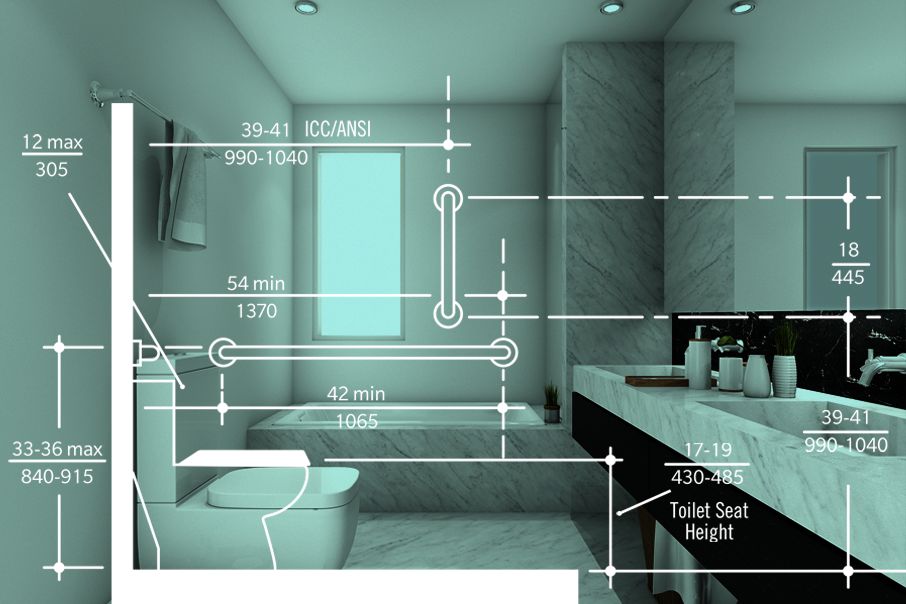 Raise the toilet
PRICE: $350 to $600
A standard toilet height is around 14.5 inches from the floor to the bowl rim (without the seat). Installing a taller, comfort-height toilet — 17 to 19 inches from the floor to seat, per ADA requirements — minimizes the amount of bending required to sit or stand.
Install nonskid flooring
PRICE: Nonskid flooring starts as low as $2.75 a square foot for a lower-grade porcelain, up to around $10 per square foot for waterproof luxury vinyl plank (LVP).
ADA guidelines and remodelers like Bawden recommend slip-resistant tile or vinyl on floors in bathrooms, where wet surfaces cause more than 235,000 falls a year, according to the CDC. The ceramic tile industry has adopted a test that measures a tile's coefficient of friction. The higher the number (and more textured the surface), the better the slip resistance. ADA guidelines recommend tile with a rating of .42 or higher.
Before purchasing tile, Bawden suggests bringing samples home to test on the bathroom floor. Wet the tile and rub your feet to gauge how slippery it feels. For someone with mobility issues, an occupational therapist should conduct this test because textured tiles can also increase the risk of tripping.
There are also liquid nonslip solutions available online or in stores that can be applied to existing floor surfaces to enhance the natural grip.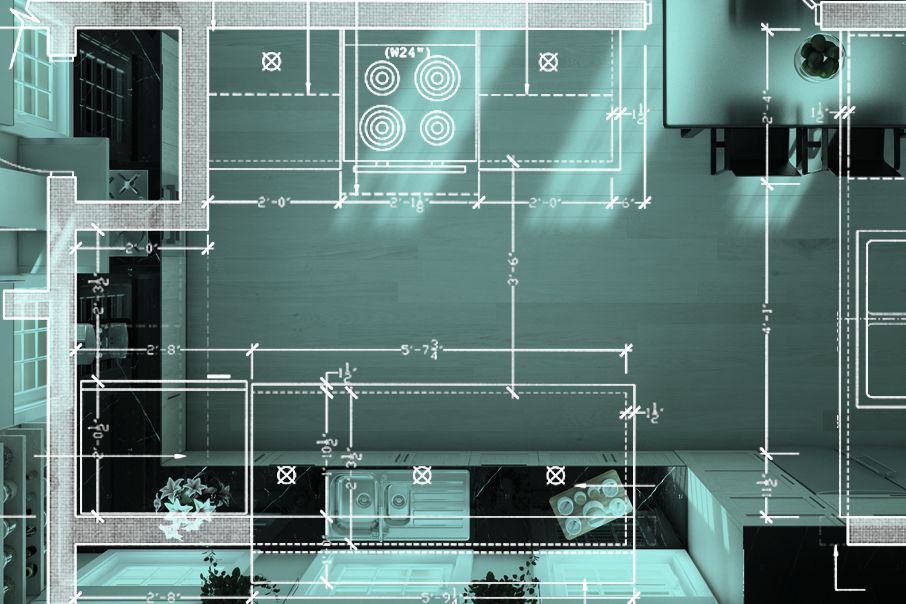 If you tackle a kitchen renovation, start here
PRICE: $30,000 to $50,000
Rethink cabinets, refrigerator style and dishwasher height
Full-extension drawers and lazy Susans, side-by-side refrigerators, and raised dishwashers can help eliminate the need to kneel, bend, or overextend arms or backs, which can cause loss of balance.
Set base cabinets on wheels
Bottom cabinets set on wheels can be rolled out to accommodate someone preparing food while seated on a stool or in a wheelchair.
Switch to an electric cooktop
Burns from fire and hot liquids (scalds) are a leading cause of burn injuries among seniors. A level cooktop makes it easier to move items between burners without spilling. Clear displays indicate when burners are still hot.
Install anti-scald faucets and showers
In one study, dangerously high water temperatures were found in 41 percent 
of urban homes. Tap water that reaches more than 140 degrees can cause a third-degree burn in five seconds. The knee-jerk reaction from a scald can also increase the chance of a fall.
Replace top-loading washer and dryer with front-loading
Raised front-loading machines can help reduce strain and minimize chances of a fall. Prices range from $500 to $1,500 for each machine.
After the renovation, Cathy Gallub moved her father into the new apartment downstairs and mimicked the layout of his former home with his furniture to make him feel more at home. She also installed two ramps — one to the garage and one to the backyard. "He loved being able to go out on his own and sit in the sun. He still had his independence and privacy but could be with us when he wanted."
Having her father in the same house had another unexpected benefit.

"Sometimes I wouldn't even realize [my son] Joe was home, because he would come back from being out with his friends and go straight downstairs — the two of them would be talking all night."

Her father passed away in February 2017, and her son now lives in the apartment where he spent so much time with his grandfather. Although there were a few hiccups along the way, Gallub has no regrets about the time and money spent on the renovation. "I think I gave my father a quality life living here in his last five years."
Written by
Christina Garofalo
The information contained in this page is provided for general informational purposes only. The information is provided by Farmers® and while we endeavor to keep the information up to date and correct, we make no representations or warranties of any kind, express or implied, about the completeness, accuracy, reliability, suitability or availability with respect to this article or the information, products, services or related graphics, if any, contained in this article for any purpose. The information is not meant as professional or expert advice, and any reliance you place on such information is therefore strictly at your own risk.