Farmers® Claims Technology
Learn more about what it means to be a Farmers customer by starting your quote today.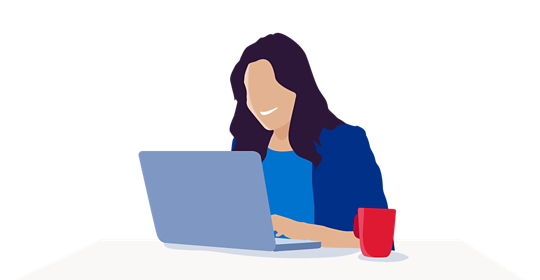 Claims Chat
Do you have a claims related question?  Chat now to get help. 
Chat will be unavailable on July 4th in observance of Independence Day.

Special Announcement:
Claims Service During COVID-19
In response to the COVID-19 pandemic, Farmers® is leveraging technology to change the way we handle claims for the safety of our customers, agents and employees.
Continuous investment in technology and training has helped us adapt quickly to these unprecedented times. We've embraced a technology-first approach to how we process claims for our customers. The goal is to help maintain our high standard of service, while observing social distancing guidelines in every state we are privileged to serve.   
Here are some of the technological solutions we've implemented in some cases during this time:
In the fall of 2021, Farmers® became one of the first national P&C insurers to deploy a digitally controlled, robotic quadruped to assist with claims and property inspections. Spot®, renamed ROSIE through a Farmers employee naming contest, was created by Boston Dynamics and customized for Farmers. The robot's ability to navigate rough terrain will give adjusters access to unsafe or inaccessible areas after a hurricane, tornado, wildfire or other catastrophes.
Video collaboration tools allow homeowners to share live video of damage with a licensed Farmers claims adjuster. This technology can replace an in-person inspection for assessing damage. 
Photo-Estimating for Vehicles
Customers can send photos of vehicle damage to us with a simple phone app. We employ technology that transforms these images into heat maps, which can provide greater detail and visual accuracy. This information can assist our claims representative in expediting your claim. 
We're making greater use of aerial imagery to help assess roof damage. In some cases, we can process a claim from start to finish without stepping foot on a roof. 
Our employees receive ongoing training at the award-winning University of Farmers®. This investment in our workforce continues online — with the same rigorous curriculum, which in some cases includes the use of virtual reality, and talented instructors who help create a seamless experience for our customers. 
The Farmers Catastrophe Response Team is also following a technology first approach. We are equipped with an ever-increasing array of information technology to help customers contact loved ones, find temporary housing, start a claim, and even locate lost pets.
We look forward to connecting with our customers in-person again when it's safe to do so. Until then, we have the technology and resources to help ensure the Farmers customer experience continues uninterrupted.