Home Insurance Claims Process In Depth
Call us anytime, day or night - 1-800-435-7764. or get help online.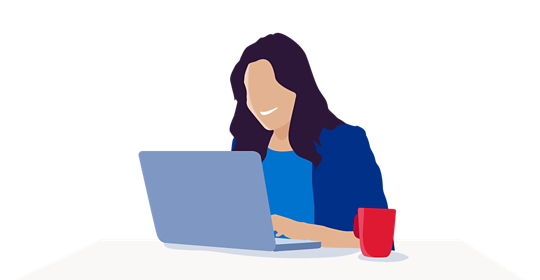 Claims Chat
Do you have a claims related question?  Chat now to get help. 
Chat will be unavailable on May 30th in observance of Memorial Day.
Every home insurance claim filed moves through what we call the five claims milestones, each with the support of an experienced, professional claim representative. 
The Five Home Insurance Claims Milestones
1
Assignment
Whether you report your claim online, to your agent, by calling us, or through your policy brand phone line, your claim is assigned to a claim professional who will guide you through the process. During that process, you may work with:
Your agent – He or she can answer questions about your policy and any endorsements, and about your deductible, but will not adjust your claim.
Your claims professional, who will guide you through the claims process – inspecting your property or vehicle if necessary, determining and investigating covered damages, and helping you better understand your policy and its endorsements.
Other specialists, whose services you may need – a structural engineer, a repair facility, or a medical professional, for example. 
2
Initial Contact
In this phase, your claims professional contacts you about your claim to:
Gather initial information about your loss.
Discuss your Home policy coverage and any applicable endorsements.
Explain how your claim will be handled.
Suggest ways to prevent further damage – for example, by putting a tarp over a damaged roof. (You are responsible for protecting your damaged property from further damage until you have it repaired.)
Schedule an in-person appointment, if one is needed to adjust your claim. 
3
Evaluation
If needed, your claims professional will conduct a property inspection to determine whether your loss is covered – gathering all the facts about your loss, investigating and documenting damage or injury, interviewing witnesses or other involved individuals, taking photos and samples, and formally evaluating your claim.

It is our objective to evaluate coverage, complete our estimate if the loss is covered, and deliver payment during our first visit. If we can't, we'll explain why. And if we do, we stand ready to re-inspect your property and provide a supplemental payment if you, a contractor or vendor later identifies additional damages that are covered by your policy. During this visit, your claims professional may explain programs and terms to you. 
4
Resolution
We'll work with you to resolve your claim fairly. In many cases, your claims professional will issue a payment based on the estimate for repairs at the end of the initial inspection. If your claim is complex, it may take a bit longer.

Payment for medical bills will be made according to the coverage being used under the policy and your state's laws.

If you have questions about your claim payment, please do not hesitate to contact your claims representative. And remember – cashing a check does not waive any rights you have under the terms of your policy.

If your damages are covered in part or in whole by your policy, we will provide a letter explaining why and identifying the portion of your policy that applies to the coverage denial.
5
Claim Closed
When we resolve your claim according to the terms of your policy, we close the claim. You still may have some questions at that point. Once again, if you have a question that we haven't answered, call your claims representative. 
Your Estimate
Once your claims professional completes your loss estimate, they will review it with you before issuing payment. The estimate of the cost to repair covered damage is organized by room, area or item, and includes individual line items that indicate what will need to be repaired or replaced. It also includes a summary of all items included in the estimate.
The estimate you receive from your claims professional is just that: an estimate. A number of issues may contribute to differences between our estimate and your contractor's estimate. If there are differences, simply contact your claims professional, who will probably request the contractor's estimate for review. They'll discuss it with your contractor and may then re-inspect your property to resolve any differences.
When you contract for property restoration services, feel free to discuss that work with your claims professional and your contractor to ensure that all damages are properly inspected. We will work with you to quickly resolve any issues so your contractor can proceed with the repairs for you.
 
Other Property Claim Topics
Need help with a claim
Find a Claims Representative