Hurricane Preparation
Affected by a recent catastrophe? Farmers® Catastrophe Response Team is here to help you.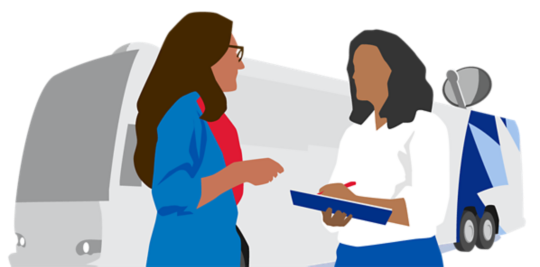 No one can control or predict a serious storm, but with proactive preparation, you can help yourself stay safe and help protect yourself during and after a hurricane.
Hurricane season lasts from June to November for the Atlantic. Hurricanes can cause catastrophic damage to coastlines — as well as hundreds of miles inland.
According to Ready.gov here are some ways to prepare your home for hurricane season:
Trim trees and shrubs to aid wind resistance.
Make sure rain gutters and downspouts are free of debris.

Install window shutters or have pre-cut 5/8-inch marine plywood ready to board up windows.
Secure the roof to the walls with hurricane straps or clips — you can do this yourself or hire a professional.
You will likely have advance notice that a hurricane is approaching your area. Here's what Ready.gov says you should consider doing next:
Turn on NOAA Weather Radio or the local news for updates.
Follow official evacuation orders and instructions.
Turn off utilities if instructed by authorities. If not, put the refrigerator on its coldest setting and keep the doors closed to help preserve food.
Avoid using the phone, except for emergencies.
If you live in a high-rise, be prepared to take shelter on or below the tenth floor, and avoid elevators.
Take immediate shelter elsewhere if you live in a mobile home.
During the storm, stay indoors and away from windows and glass. Lock all exterior doors and close interior doors.
At the height of the storm, take shelter on the lowest level of your home in an interior room, hallway or closet.
---
Following a Disaster
Should you become separated from family members, use your communication plan. Letting family and friends know you are safe and well can bring them peace of mind — you can register yourself or search for loved ones at the Red Cross's safeandwell.org.
If you are evacuated, return home only when officials say it is safe. If you cannot return home and have immediate housing needs, text SHELTER + your ZIP code to 43362 (4FEMA) to find the nearest shelter in your area (example: shelter 12345).
Please stay alert and away from dangers like:
Damaged roads or bridges
Broken or damaged power lines and gas lines
Broken glass, splintered wood and other sharp, dangerous objects
Gas fumes (open windows for ventilation, and wait to use lighters or matches)
Flood residue contaminated with sewage or chemicals
Remember to cooperate with authorities. We can all do our part to help in an emergency by staying updated and complying when officials in the area recommend keeping phone lines clear, staying off emergency roads or taking other safety precautions.
Inspect and protect your property
Once the catastrophe has passed and you've checked in with friends and family, the next step is to call your insurance agent to report any property damage.
If it is safe to do so, protect your property from further damage by making small emergency repairs to your home before an insurance adjuster sees it. This could include boarding up windows, putting a tarp on the roof and salvaging  undamaged items.
If possible, keep damaged items or portions of these items until the claim adjuster has visited your home. Consider photographing or videotaping the damage to provide further documentation to support your claim.
FEMA may also provide assistance after some disasters — call 800-621-3362 or go to www.DisasterAssistance.gov for more information.
---
Preparation and Safety Tips
Nine Steps to Get Hurricane-Ready



You may think you know what to do in a disaster, but are you prepared? Here are nine manageable steps to help you get ready before the next extreme storm.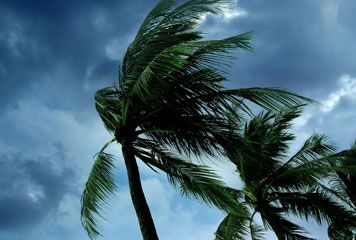 Report a claim online
The convenient way to report losses while at home or on the go.
Report a claim