If Dwayne Myers learned anything as a U.S. Army tank mechanic, it's how to anticipate major problems and adapt quickly. As part owner of an auto service business in Frederick, Maryland, Myers has put those skills to work as an early adopter of new automotive technology. New technology has routinely come along to shake up his industry and can put independent auto shops like his out of business. He saw it happen with hybrids. But instead of worrying about a future of high-tech and self-driving cars, he's preparing. "I look forward to the day when a car pulls up to the garage all by itself," he says.
Here, Myers explains how his business — with five locations, 42 employees and a monthly volume of 1,200 vehicles — is keeping pace with automotive technology and preparing for the next big thing.

For as long as I've been able to hold a wrench, I've seen seismic shifts in automotive technology once every 10 years. Fuel injection arrived in the 1970s to phase out the carburetor. Microprocessors found their way under car hoods in the 1980s, and by the 1990s cars could diagnose their own problems.
Back then, automotive advances were spaced out enough that shops could catch up slowly if they weren't prepared from the start. After all, a car built in the mid-1990s isn't all that different from the same model built in the early 2000s. The 2000 Ford Focus, for example, was considered a breakthrough product, but everything under the hood was pretty familiar to us. It's not like that anymore. We now see major leaps every two years instead of once a decade, and there seem to be no signs of it leveling off.
Bottom line: We no longer have the luxury of adapting slowly. 
Curiosity Is Its Own Reward. It Also Kept Us in Business.

When hybrid cars first started needing major service in the mid-2000s, one of our technicians took the initiative to find out exactly how hybrid battery packs work. He tore one down and rebuilt it piece by piece. He made a video about it, and we posted it on a new thing called YouTube. Hybrid owners from up to 100 miles away started calling to make appointments. Folks from far-off places — including other countries — asked us for referrals and technical advice.

We had become hybrid specialists in the eyes of the public, and we worked hard to live up to our newfound reputation. Once we decided to embrace the technology, we realized there were a lot of training opportunities out there, and we made sure our technicians took advantage of them.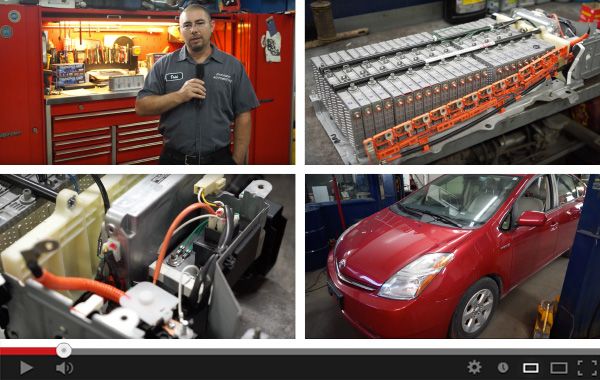 We Invested in Employees, and They Paid It Forward Ten-Fold.
We started sending staff to night classes at trade schools and colleges, and to four-day training events put on by our parts suppliers. Independent repair shops usually have just three or four service technicians, but we have 42 employees between the five shops. Having a deep bench makes it easier to adapt when some techs are away at training.
You might think that our workers would grumble about going to school, but they loved the investment in their training and were eager to learn more about emerging technology.
Of course, training can be a risky investment. We know there's always the chance an employee will take what they've learned and move on to another company or start their own business. But for us that risk is far outweighed by the benefit of increased tenure and productivity.
We found that when you train and teach and develop employees, they want to work for you. I joined the company in 1997, and a few of the folks I met on my first day are still here. That's rare.
"We spent $7,000 training a service advisor … and made back the investment in about two months because his sales ability had increased exponentially."
Two years ago, we spent $7,000 on a six-month training program for a service advisor who works the front desk. He had three days of in-person training in San Francisco, followed by online classes taken at home. He went from being really good at his job to being a rockstar. We made back the investment in about two months because his sales ability had increased exponentially. That surprised even a training evangelist like me when I sat down to figure it out. He's now a leader in our company and part of our long-term business plan.  
We don't make decisions about investing in training on the fly. We budget for employee training at the beginning of every year. Right now, we spend an average of $1,000 per employee annually. Sending one person to a national event costs about $1,000, including travel, and I generally send four at a time. I might send three new hires to a local night class for $100 per person. Our goal is to provide everyone with two to three opportunities a year. We want to keep the education process ongoing so it's seen as a regular part of the job, not a one-shot deal.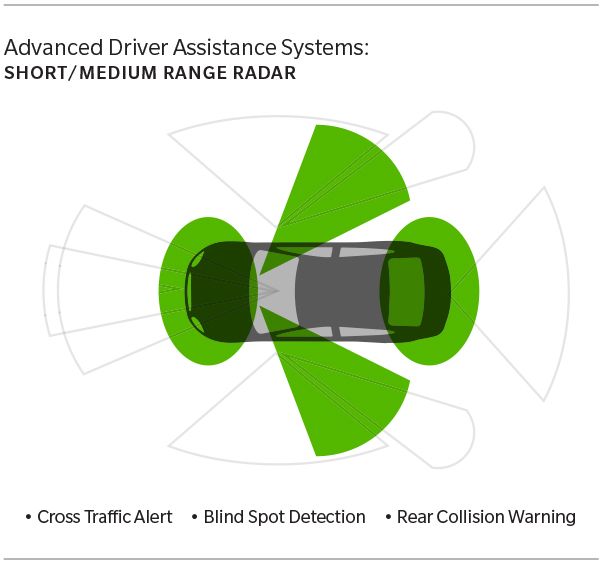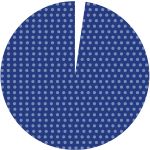 When we screen new hires, we make sure candidates understand that training is a key component of our business. If they're not amenable to it, they're not for us.
One way we attract new technicians is by participating in apprenticeship programs. We are involved in two apprenticeship programs at the state and local level, where high school and college students get practical instruction in a real-world setting at our shop. The state of Maryland sponsors the programs and provides course outlines. We create the actual curriculum and lesson plans.   
Mentoring the next generation of auto mechanics is a two-way street. Schools get to incorporate the newest best practices into their curriculum, and we can often cherry-pick the most promising grads. We started these programs just two years ago, and we already have a waiting list of young people wanting to work for us. That's why we're happy to contribute our time and expertise. 

The Auto Mechanic of the Future Might Wear a Suit and Tie – and That's OK

Whenever technology takes a leap, there's talk about people being put out of work. But it's not the technology that threatens a business — its the failure to embrace it. We never would have survived by maintaining the status quo when today's auto repair work is more about computers and electronics than mechanics.
"The grease monkey stereotype is something we laugh at now."
Take ADAS, or Advanced Driver Assistance Systems. It's an umbrella term for technology that lets a car react to traffic conditions without the driver's help. Think automatic emergency braking, adaptive cruise control and lane assist, which keeps your car from wandering out of its lane.
These features appeared several years ago in high-end luxury cars. Now they're practically standard on everyday cars.
ADAS works off a series of sensors and cameras embedded in the car. For safety and proper functioning, these cameras have to be recalibrated after any basic service that involves the car's suspension or alignment.
This year we purchased a $32,000 alignment machine made for cars with ADAS. That's a major capital investment for us, but the manufacturer offered 12-month interest-free financing, which is pretty common in this business. We didn't really feel the pinch, and the machine started generating revenue for us right away because we were able do alignments on cars we couldn't handle before. The machine does the actual adjustments, but the technician must know which targets to use (they're different for each manufacturer), where to put them and how to operate the software.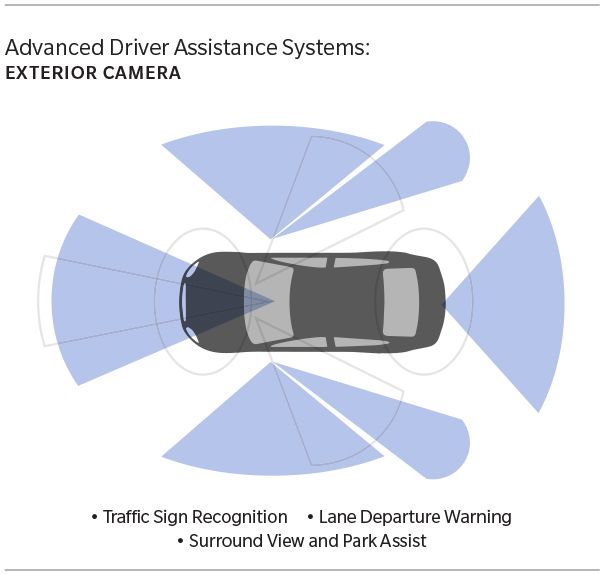 The fix for other issues, like a slow touchscreen or touchy engine sensor, might not call for any parts at all. A greaseless download could do the trick. Someday, I expect that all repairs will be made this way.
Some folks have the wrong idea about our profession, but that changes when they come in and witness our technology, professionalism and culture. The grease monkey stereotype is something we laugh at now.

We're Ready for the Car That Drives Itself. It's Around the Corner.

The technology that makes ADAS possible is being used to develop self-driving cars, which is clearly where we're headed. There are semi-autonomous cars on the market right now that can follow a mapped route for hours without the driver lifting a foot or finger.
Shop owners have a choice: master the technology, tread water by contracting out to other shops, or steadily lose their bread and butter.
You can't stop the world, so here's my best advice: You can get out of your own way. You can go out and find qualified workers. You can make that investment in technology and watch it grow. 
Because of our investment in servicing cars with ADAS, I know we're well positioned to service the car of the not-too-distant future.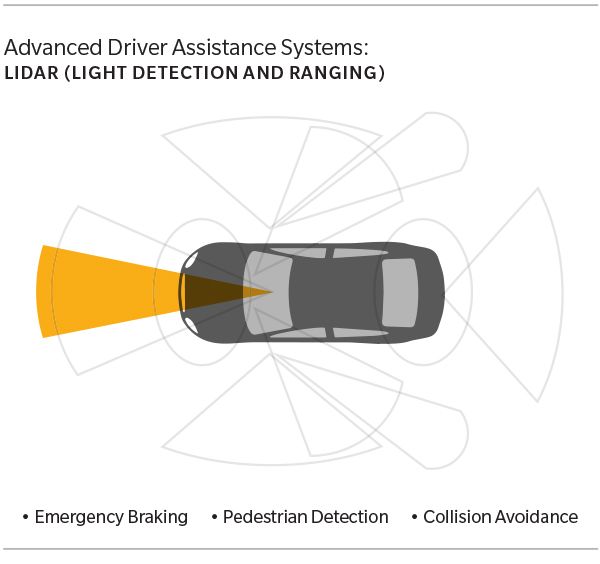 Tax Deductions for Employee Education
Employers can deduct certain qualified education and training expenses for tax purposes. Certain qualified educational benefits may also be excluded from the taxable portion of employees' wages. —TaxFoundation.org
Written by
Dwayne Myers, as told to John Diether
The information contained in this page is provided for general informational purposes only. The information is provided by Farmers® and while we endeavor to keep the information up to date and correct, we make no representations or warranties of any kind, express or implied, about the completeness, accuracy, reliability, suitability or availability with respect to this article or the information, products, services or related graphics, if any, contained in this article for any purpose. The information is not meant as professional or expert advice, and any reliance you place on such information is therefore strictly at your own risk.