Recreational Vehicle Insurance Claims
Call us anytime, day or night - 1-800-435-7764. or get help online.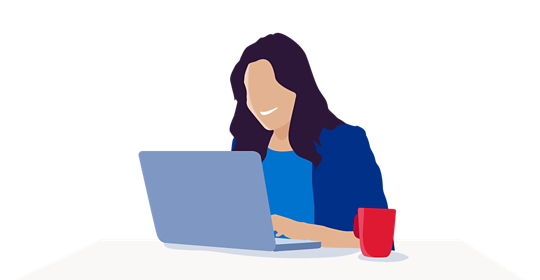 Claims Chat
Do you have a claims related question?  Chat now to get help. 
Chat will be unavailable on May 30th in observance of Memorial Day.

Get help with insurance claims for your Motor Home, Travel Trailer, Motorcycle, Off-Road Vehicle, Snowmobile, Boat, and/or Personal Watercraft.

Information on recreational vehicle insurance claims
Farmers® Guaranteed Repair Program lets you choose from a network of repair facilities with the most up-to-date equipment and training.
Quality repairs
Fast service
Lifetime guarantee of repairs as long as you own your recreational vehicle
We'll help connect you with a glass company in a convenient, timely manner.
Convenient service at your home, office or wherever you are
Quality service and parts
Lifetime warranty as long as you own or lease your recreational vehicle
Your claim representative is available to answer your questions about total losses. You can get information and view instructions on how to complete and return your total loss settlement documents.  
Claims Process
Our Claims Department follows the same basic five-step process to see every insurance claim through from start to finish:
1
Claim Assignment
When we receive your claim, it will be assigned to a claims professional. Depending on the complexity of your claim, you may work with a team of claims representatives, each of whom has experience handling a particular aspect of your insurance claim.
2
Initial Contact
 A claims representative contacts you to get the facts surrounding your loss, talks to you about your coverage, explains how your claim will be handled, and identifies some ways to help you protect your property from further damage (for example, putting a tarp over a damaged roof or plastic sheeting on a broken car window).
3
Estimate and Evaluation
Your claims representative will determine whether the loss is covered, gather the facts, inspect and document damage, interview witnesses or other involved individuals, and evaluate your claim.
4
Resolution
We'll work with you to handle your claim according to the insurance policy, either by paying what you're owed, or explaining why there would be no payment on your claim under the terms of your insurance policy.
5
Close the Claim
When we've resolved your claim under the terms of your policy, we close the claim. If you discover additional expenses, we will re-open your insurance claim to investigate. 
Need help with a claim
Find a Claims Representative