Hiring a Pro to Repair Your Home
Call us anytime, day or night - 1-800-435-7764. or get help online.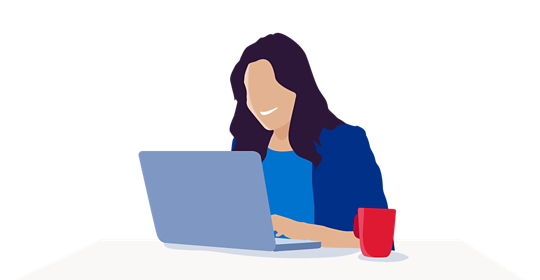 Claims Chat
Do you have a claims related question?  Chat now to get help. 
Chat will be unavailable on July 4th in observance of Independence Day.
Whether your home has a broken window or structural damage, your satisfaction with a repair depends on finding a professional who does good work. You don't need to know how to do the job, but it helps to know enough to hire someone who does.
There are three basic types of home repair vendors:
Handyman: Performs a variety of small repair and maintenance tasks that don't usually require a license, often at an hourly rate. 


Contractor: Specializes in a given trade (think: roofing, plumping, electrical) and complies with applicable codes and regulations.


General contractor: Coordinates large projects that involve different types of trades; hires and supervises subcontractors and suppliers.
Contractors are licensed in their trade at the state or local level. Most home claims require the expertise of a contractor versus a handyman. Whether to hire a general contractor depends on the complexity of the job. Your claims representative can help you understand whether the services of a general contractor are covered.
 
Seek Out Referrals and References
Some of the best contractors don't advertise. They get more than enough work through reputation and word of mouth. Start your search by asking homeowners you know for referrals to contractors they know and trust.
Once you have some names, ask each contractor for a list of clients as references. Here are some useful questions to ask:
How satisfied were you with the quality of the work?


How did the contractor handle cleanup each day?


Was it easy to get in touch with the contractor?


How did the contractor handle any changes in workflow or cost?


Was the job completed on time and at the original estimate? If not, why not?
 
Ask for Bids
After talking with a professional's references, decide which contractors you'll invite to bid on the job. Verify that everyone on your short list is properly licensed, insured and bonded. Also make sure they accept checks or credits cards so you will have a record of payments. Never deal with a contractor who requires full payment upfront.
Communicate an identical job description and specifications list to each contractor. If you have a covered claim for your loss, your claims representative will provide you with an estimate. Provide a copy of this estimate to your contractor. You want to make sure everyone is bidding on the same job, down to the last detail.
Ask each contractor to include the following in their estimate:
The cost of each task involved in the overall project, with separate entries for materials and labor


The cost of building permits to be obtained by the contractor


A statement that all work will conform to applicable codes and regulations


A description of warranty


The start and end dates for the project


The project's total cost
Overall, the hiring decision should be based on your own informed judgment.
 
Put Everything in Writing
Work with the contractor you choose to formalize your agreement in a written contract. Most contractors use a template that can be customized to your project and personal requirements. You have the option of hiring an attorney to prepare or review the contract. If you have a claim, make sure to keep your claims representative informed on your decisions.
By signing the contract, you are authorizing work to begin on the scheduled start date. During the course of the job, keep records of any payments, correspondence and changes to your agreement. Snap some photos to document the progress.
At the end, take time to inspect the finished work. Make sure you're satisfied before releasing the final payment, and be sure to save your receipts.

Coverage up to $150 per incident (see your agent in TX, VA and NC for program limits). If cost of service exceeds your program limit, you may submit reasonable and necessary towing and labor invoice for reimbursement. Not available with all Companies and in all areas. Sign and Drive coverage is extended to Farmers policyholders only. If you are a Bristol West policyholder, please see your agent or broker for coverage details.
Services are provided by and/or through Cross Country Motor Club, Inc., except Alaska, California, Hawaii, Oregon, Wisconsin and Wyoming where services are provided by and/or through Cross Country Motor Club of California, Inc. Thousand Oaks, CA 91360.