It can be difficult to shop for insurance if you're not sure what the different types of auto insurance are. Are you covered adequately? What does liability coverage cover? Just how comprehensive is comprehensive coverage?
We are here to help demystify the often confusing world of car and auto insurance and help you have all the resources you may need.
Are you looking for something a little more specific? 
Our Auto FAQ page could help answer your question! You can also get in touch with a friendly Farmers agent to assist you with whatever questions you may have.
What are the different types of car insurance?
You might be looking to build your own personalized auto coverage plan, or maybe you would like to have a little more knowledge about a necessary part of car ownership. Regardless of the circumstances, we want you to be as educated as you can be. Below is a quick overview of various car insurance coverage types:
Liability
Covers the cost of injury to others and damage to their property when you're at fault
Required by law in nearly all states
Collision
Pays to repair or replace your own vehicle when you're at fault
Covers collisions with other vehicles, objects and animals
Comprehensive
Covers damage to your car caused by things besides a collision
Includes hail, wind, theft, fire, vandalism, animal damage and more    
Uninsured / Underinsured Motorist
Covers your losses caused by an uninsured or underinsured driver 
Helps pay for damage to your car and bodily injury to you and your passengers 
Medical Payments
Helps with the cost of medical care for you and your passengers resulting from injuries in an accident
Provides this coverage no matter who's at fault
Personal Injury Protection (PIP)
Helps cover the cost of your rehabilitation and lost wages resulting from an accident
Covers you no matter who's at fault
Towing and roadside service
Provides 24/7 roadside assistance if your car is disabled
Helps pay for towing, tire changing, locksmith service and jumpstarts 
Rental Car Reimbursement
Covers the cost of a renting a car for up to 30 days while yours is repaired
Arrangements and billing can be handled by Farmers  
Rideshare
Helps protect drivers for rideshare companies like Uber and Lyft
Provides coverage during periods not covered by company or personal insurance
Loss of Use
Provides a flat sum for transportation while your car is repaired
Can be used for public transit, rentals, taxis and rideshare services   
Guaranteed Value™
Pays you a defined, agreed-upon value if your car is a total loss
Popular option for owners of classic and collector cars
Customized Equipment
Covers the cost to repair or replace aftermarket equipment like infotainment systems and custom wheels
Available on any vehicle with collision and comprehensive coverage
Personal Umbrella
Provides additional liability coverage — above the limits on your auto policy
Helps protect your assets from lawsuits
Glass Deductible Buyback
Covers windshield and glass repair and replacement
Low $100 deductible (the portion you pay yourself)
Full Windshield and Glass Coverage
Offers $0 deductible on glass repair and replacement
Pay nothing out of pocket
Spare Parts Coverage
Covers the cost to replace spare parts you keep on hand, up to $750
Popular choice for owners of classic and collector cars
Original Equipment Manufacturer (OEM)
Covers the cost of using factory-original parts in covered repairs
Available on cars up to 10 years old
New Car Replacement Coverage
Covers the cost to replace your car with a new one of the same make and model
Available when your car is totaled within the first two model years and 24,000 miles
Accident Forgiveness
Farmers will forgive one at-fault accident for every three years you drive without one
Keeps your premium from going up because of just one accident
You might also hear the term Gap Insurance. This isn't a coverage offered by Farmers — in fact, it's most frequently sold by car dealers during the purchase process. What gap insurance covers is the difference between the amount you owe on your car and its value in the event of a total loss. It's worth your consideration when you borrow more than a car is worth. 
Call 1-800-665-5108 for a quote

Learn From Experience
Expand your knowledge base with articles relevant to you.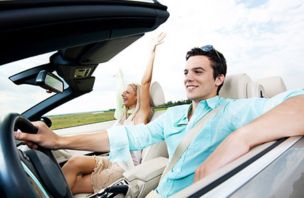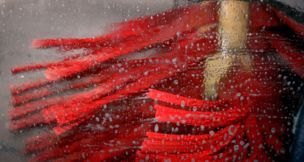 What is Umbrella Insurance?
Umbrella insurance helps cover your financial responsibility for injury or loss to someone else. It supplements the liability coverage provided by your home and auto policies. It's an affordable way to protect your assets in case of a lawsuit. Umbrella coverage limits range from $1 million to $10 million.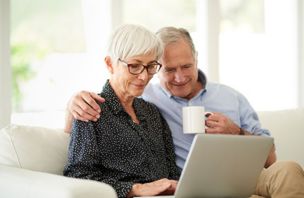 Talk to a Farmers® agent about insurance for your car.

Learn about all the options and potential discounts so you can choose the coverage you want.